Why we should all support polygamy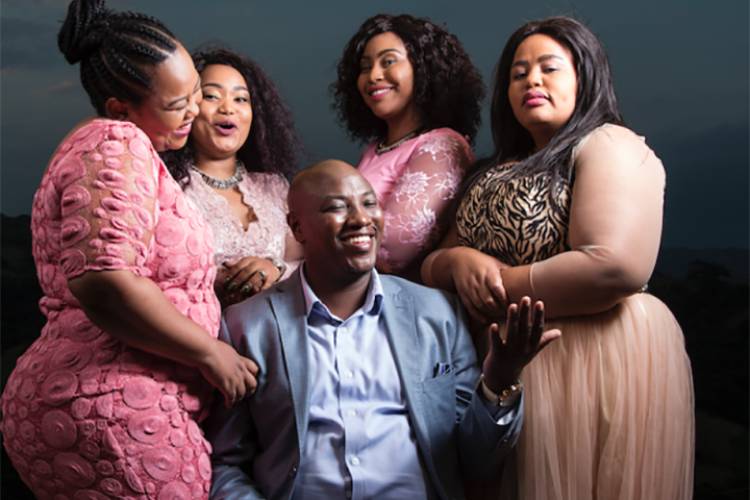 It may appear marriage is gradually becoming unpopular. The liberated woman no longer looks at marriage as an achievement and cringes at the thought of being exchanged for a few cows and goats. She also loathes the womanly roles that come with marriage and would prefer to have the sex but not the bit that involves picking after the man or staying loyal to one phallus.
She has perfected the art of dodging inquisitive aunts who want to know when the wedding bells will ring and rarely attends family gatherings where marriages will be discussed.
She doesn't mind having the GOAT wife's husband once in a while especially if he is the philanthropic type - all the better if he can pay the rent, cater for her expenses but take his dirty laundry and snoring back home to his GOAT wife who is trained to accept the whole package.
In between, technology has worked for her and on Sundays when husbands are tethered to their wives, she can resort to alternatives whose longevity and speed she can control to maximise pleasure. She doesn't mind seeing her 'man on call' splash pictures of mama watoto on social media with captions like 'He who finds a wife has found a good thing'. She is not even put off by his whatsapp profile picture of mama watoto in a brightly coloured kitenge dress and an old weave.
She is not in a hurry to have a child but should she decide to, then the sperm owner is selected with the precision a livestock farmer uses to choose a bull to mate his heifer. His personality and physical traits will be key but chief amongst them will be his financial stability. It does not matter if he is married as long as he will be able to meet the needs of his child and still keep out of her life when she doesn't need him.
Her family will therefore consist of herself, her child and fluffy the pet dog whose role is to keep the child happy and engaged. Just like the man, the family only has to deal with fluffy's desirable qualities, they can cuddle him and take him for walks but the house help has the duty of cleaning its mess.
Indeed, the present day woman has many choices at her disposal. Unlike her mothers, who lived under the ostensible authority of their husbands, she has the freedom to manage her space and time. She can party the whole night and eat fast food for two straight days without feeling guilty.
The man is happier too; he will relish at his wife's culinary skills and eat to his fill as his progeny fill him in with their daily activities. He does not mind that mama watoto is adding weight and may in fact flatter her for her beautifully rounded bottom. With her, he has learned the art of lifting and climbing to access the goods. The side chic, on the other hand, has managed to keep fit. He visits her when he wants some quiet time and because she is agile he only needs to lay back and oohh and aahh.
Perhaps, it is safer to say the more things change the more they remain the same. It is true monogamous marriages are on the decline and finding a rich Kenyan man with one wife is akin to finding a needle in a haystack. What we have today is what our fore fathers called polygamous marriages. But since we hate the term marriage and we loath commitments that dowry payments bring, we will allow the man to continue enjoying the variety of the thick and the skinny, the prolific and the emancipated without giving the union a name.
Indeed, the present day Kenyan man is well-nourished – he eats here and rides there. As William Shakespeare aptly put it, A rose by any other name would smell as sweet. Isn't polygamy a good thing?