Driving is not for women, unless you are a 'prostitute'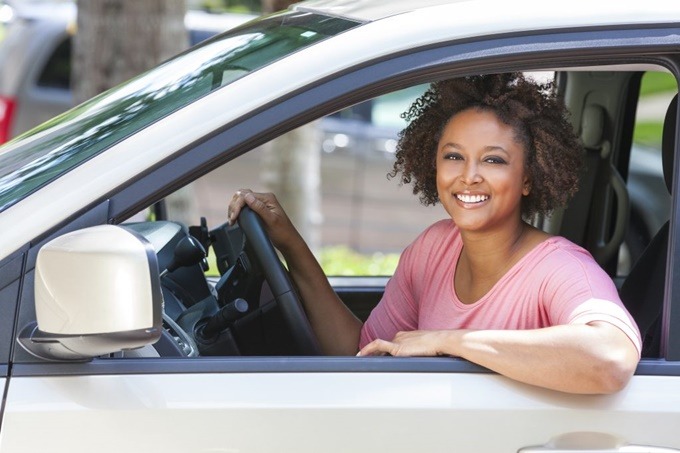 I am a villager, born, bred and now living it. I love it. The village way of life can, however, get on your nerves, but then again, so is the city way of life. Both villagers and city people are expected to live a certain way by their peers and non-peers, within certain limits. Dare to be different and you risk being ostracised. Or close.
Two or so years ago, I was driving through a neighbouring village and like you do over here, you drive slower than the humans walk and even slower than the donkeys pull their carts. The humans refuse to move from the road and the donkeys, well, several car windows have been collateral damage. You keep your distance, usually behind the cart.
There were boys playing on the road. One of them shouted, 'Hello mzungu!' Being called mzungu long ago ceased to be a big deal because I am light-skinned with blonde dye on my hair, I drive a big car like the ones mzungu like driving (read not fancy) and I dress like a mzungu (read drab). So I acknowledged them.
It should have ended there, usually it does, but one of the other boys nearly gave me a heart attack when he 'loudly whispered' to his friends; 'She is not a mzungu, she is a prostitute.' My instinct was to stop the car and beat the crap out of the little minx, but I opted for deep calming breaths as I drove away. On the side mirror, I could still see the boys in what looked like a serious debate. I assumed they were debating on whether I was mzungu or prostitute.
Why would the boys juxtapose mzungu and prostitute, like prostitute is a race? I will tell you why; they have heard grownups say something about women who drive, women who look like me. They are growing up around people who think only the white race has a right to be privileged and for a black person to have the same privilege, they would have to do something dodgy, like prostitution.
I thought about those boys, ones I hope now know better, when I had a strange conversation with another village woman a few days ago. I gave her a lift and like you do, we got into talking shop, something that can be awkward if you are not that familiar with somebody. I don't know her well, but I know she is a neighbour who was heading same direction as I was.
"You drive like a man," she stated at some point. I am not sure what she meant – I was not driving fast, neither was I hitting potholes, which is how it is wrongly assumed all men drive. I wonder what she would say about me if she saw me bundu-bashing.
"How come you drive your husband?" She asked. You have to give it to villagers. They do not shy away from asking uncomfortable questions. Hard Talk, Village Chapter. "I guess because I can drive…" I answered cautiously. I was getting uncomfortable with her obsession with my driving.
"You know, not many husbands allow their wives to drive them unless they have been sat on."
I felt my blood go cold, literally, and I understood how it is possible to have an accident that nobody can explain. It is such statements directed at unsuspecting drivers that can cause unexplainable accidents.
I did not cause an accident. Instead, I laughed. I laughed because it was both ridiculous and hilarious. I laughed because this woman was actually telling me what other village women think of my marriage, that I am the alpha. I laughed because I knew my husband would laugh too.
Did I care? Certainly not. I have always gone against the grain anyway. If I thought it would have made a difference, I would have explained to her that I drive my husband because he asks me to, that asking me to drive is a stamp of approval on my driving skills. That also, he does not care what anyone thinks happens inside our compound.
In both instances, it was shocking, but not surprising.