There's nothing wrong with raising another man's children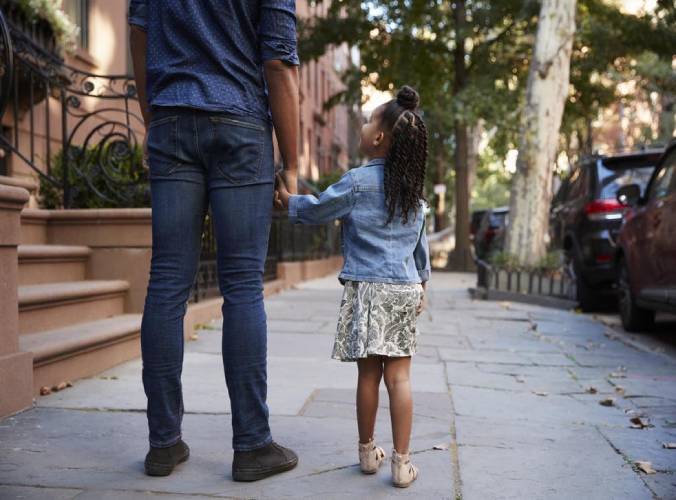 During a family meeting, I learned that the person I had called grandfather all my life wasn't even related to me. During a heated moment, as it normally happens when families come together, my grandmother lost all cool and shouted at my grandpa to shut up... because he wasn't even part of the family anyway! I swear the air was so tense you could cut it with a knife. But two hours later, grandpa was back to his old cheery self. That's when I suspected he knew all along, but had braved it like a boss because he was glad the woman he loved had hidden his "shame" for well over 60 years.
On average, 70 per cent of men, especially those in the older generation, raise kids who aren't theirs. But most feel it isn't as bad compared to people finding out that those lethal local brew had made them impotent. Sexual shortcomings were more shameful than having to raise a bunch of your neighbour's kids.
I consulted some elders in my community and they told me that when they caught a wife in a lie, like the rare case when a woman gives birth to an Arabic kid in an all black African home, the wife was sent away, but the kid stayed. It's because they believed the kid was innocent of any wrongdoing and it didn't make sense to punish the baby for the mother's fornication.
It hurts me that in this generation, a father would take the trouble of seeking a DNA test to verify his child's paternity. Why would you even do that? This is a kid who has known no other father besides you. Suddenly, you want to upset their world for selfish reasons. That means that you weren't even a father to begin with because if you loved the child unconditionally, his paternity wouldn't be an issue. You are the kid's father, no matter the DNA test results. Period!
I know cases of infidelity are rampant in our generation. But hey, let's not misuse genetic tests. And if you must take one, at least do it when the child is still a clueless baby, not when they are fully-fledged children who know no other father besides you. As for men who pretend to be innocent, how many kids would you have out there were it not for P2 pills? Don't be a bunch of sissies. Take unconditional responsibility for those kids. Again, won't you rather raise a disciplined smart kid who's not yours than bring up a wayward brat who's the leading lady in nude photography and videos?
If you must know, your wife won't bring you kids from far. It's usually the people around you who will 'page' her. That boda boda guy whom you almost knocked over because you feel you are way more accomplished than him could be riding his way in your bedroom. So, have a little respect for him. Or your friend, yes the one you call 'bro' and is always in your home because you pay for DStv premium. Since you trust him enough to let him know where you are at all times, especially when you need a cover story for coming home late, he can comfortably spend the night in your house. After all, he knows the exact time you'll be back.
You should be glad that your wife cares enough to bring you good genes in the house to balance out some of your shortcomings. Doesn't it give you satisfaction to be called the father of those beautiful kids or that intelligent boy who is always receiving awards in school? Everyone wants to believe they produce only the best. So, you should wear that "father" badge with pride. It's an honour, even if the child's ears look uncannily like the apartment's caretaker!