Rent a dad: Back in the day we hired fake parents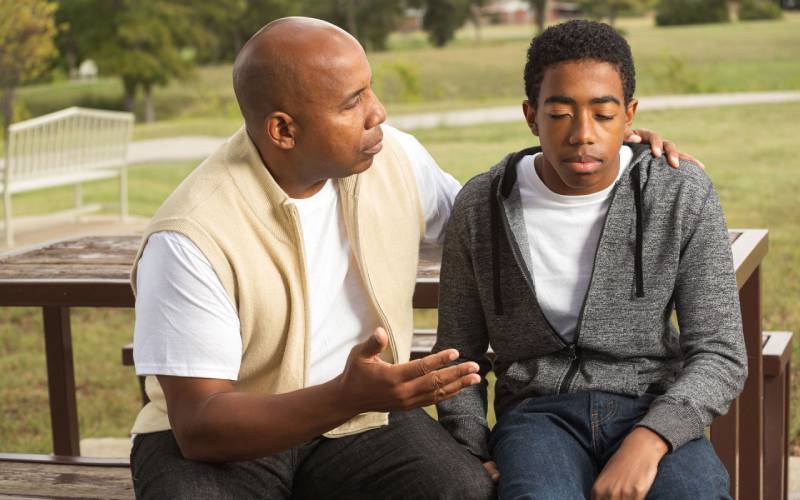 I don't envy today's teachers. Apart from teaching spoilt kids who they can't cane, they also have to contend with equally spoilt parents in class WhatsApp groups. Every school worth its name has such a group for each class - the class teacher being the admin.
They are always silent-apart from the usual annoying forwards. Until the days for taking kids back to school. Before the scholars settle in their desks, one parent posts:mwalimu, has my Shantel arrived in school? Promptly, 34 other parents ask whether their Maureene, Yvonne, Shaleen etc are back in school.
The class teacher is busy receiving the kids at the gate so she doesn't respond. Frustrated, the parents post unprintables, angering others. When mwalimu is back online, she reminds them of the school clocking in system which sends an SMS to the parent's phone once the scholar clocks in. So they should check their phones.
This doesn't help things. Now that mwalimu is around, Mama Shantel posts that her daughter forgot her leg warmers and July is around the corner and so she needs them. A parent, most likely from Northern Kenya, asks whether we take children to school to warm their legs or read. Mama Shantel hits back by telling the northerner that he is no wiser than his camel. After a short while, a Yussuf leaves the group.
The SMS is a wonderful innovation as it allows for real time alerts - a far cry from our days when some sneaky chaps would leave home on a Monday then arrive in school on Friday, four days later.
Since nightclubs never closed then, the truant boys would spend time drifting from one club to the next, bobbing their heads to Tupac's beats. Sleeping in dinghy backstreet lodges like gypsies and siring wild oats with swooning village belles smitten by the high schoolers box haircuts. Along the way, boys would meet with boys from other schools-and all was needed was to offer a packet of cigarettes and they would friends all night. The days would be spent in one of the classmate's homes where the parents weren't very keen on their son's ways.
After exhausting the pocket money, they would sneak back to school and some would be never caught. Why? They were smart only that they couldn't prove it on paper since most of the times, they would be at the bottom of the class. If caught, they would be ready with a woeful tale about how their parents couldn't raise school fees and fare and thus their delay. In case the schoolmaster wasn't convinced and sent them home for that, there were always parents for hire at the local shopping centre. These were geezers who, at the price of two litres of chibuku-a popular drink then-could ably impersonate your parents for a day.
Some people are boys longer than others. Some of my classmates who pulled out the above stunts still play truant. Only that this time around, they run away from their homes, not from schools. But I won't name them, since most are respectable members of society. The type that don those brown Kikuyu elder shirts on Saturdays as they attend ruracios.