'Gossip curriculum' in university would be a hit for Kenyans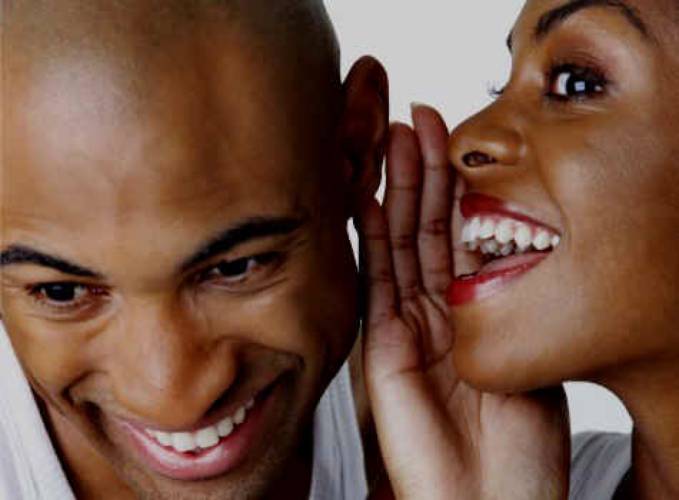 Forget athletics-poking our noses into other people's affairs is our national pastime. We make it our business to know what's going on in other people's lives. Anywhere you are in this Jamhuri, you are surrounded by voluntary spies and freelance broadcasters who work for free. Every Kenyan you come across is a tabloid on two legs, seeking an audience.
If someone whispers to you 'have you heard this', then brace yourself for some juicy gossip. If you are a real Kenyan, you grab a seat, edge closer to the person then get thrilled. If the story is really scandalous, you buy the person a drink of appreciation. Alternatively, you reciprocate by telling that person an equally juicy one, lest you appear rude.
If I was one of those forward-thinking Literature dons at one of our public universities, I would propose gossip to be added to the curriculum. This is because gossip has its own unique characteristics like a literary genre like say, drama.
One, in gossip, the facts therein should have an incremental ability. If, say, a young chap in the city gets hitched to a hot mamacita who is 5 years his senior, the age of the mamacita can be increased by each consecutive narrator. Such that by the time the rumour arrives in the young man's rural village, the wife is 30 years his senior, practically making her his grandma.
Two, gossip has to dwell on taboo topics. Which include matters like broke chaps marrying older women or men who hide from their wives the fact that they didn't face the knife. Other topical favourites in gossip include matters witchcraft, relationships between unlikely lovers like an akorino girl cohabiting with an MCA and men who are sat on by their wives.
The subject of the gossip must, in a way, have something to lose. That's why we gossip about our waheshimiwas, clergy, the wadosi etc. There is no fun gossiping about the local broke chap who has no reputation to lose. Put better, it's no fun mudslinging a pig.
For gossip to be interesting, it has to be short-like miniskirts. Gossipers have a short attention span so a convoluted, detailed tale bogs them down. Good gossip is one that can be summarized in one sentence. So and so gets thumped by his wife. Our pastor is grooving with one of the choir lassies. Concise and to the point. The salacious details can be added later.
So what role does gossip play in the society? First, it keeps us busy. What would people be doing with their mouths at tea time, in bars and saloons? Two, it somehow empowers the narrator. When a hubby tells his wife about how their neighbour impregnated their house girl, he is indirectly telling her-see, I have never done it! But he forgets that he is the reason mama has never hired a house girl.
Lastly, gossiping comes with some loose rules. One of them is to never interrupt the gossiper, lest he or she loses his train of thought and omits some juicy details. A good gossip should also come with the classic rejoinder-this is between you and me. Which is as credible as hooker telling his client; you are the only one!