Men's fear and misconceptions around menstruation are unnecessary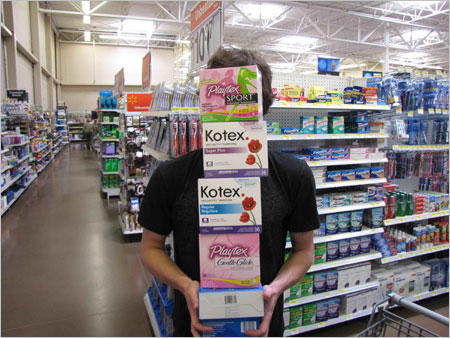 Last week's piece on this space titled Women deserve to have their periods in peace by Phannie Kwegah got me thinking as a father of daughters, brother to sisters and scholar.
Menstruation is not just a natural function in the world, but a mark of femininity, fertility, and a huge part of life for women. Yet, for some reason, women are frequently made to feel ashamed or embarrassed simply because they bleed. This shaming, according to new research, often comes from those closest to them.
Different opinion-shapers have documented how menstruating women and girls are discriminated against, mistreated and denied basic human rights and dignity in many parts of the world. The commentaries are long on menstruation as a health issue, but also tackle myths and taboos that are attributed to cultural practices. But do our cultures intend to denigrate and shame women and girls during menstruation? I highly doubt it.
Menstruation in most of the world presents itself first and foremost as a social and cultural issue rather than a health issue. As taboos are heavily based on generational culture and tradition, understanding how socialisation impacts the evolving narrative of menstruation is essential to understanding the myths and taboos to bring forth improvements in the health and social equality of women.
In reality, menstruation is a biological phenomenon laden with cultural implications. Individuals do not experience the body in a socio-cultural vacuum. In turn, women's interpretations of the physiological and hormonal changes associated with menstruation cannot be understood outside of the social and historical context in which they live.
Throughout history, menstruation has been assigned roles that ranged from defining a woman's status and social role to being seen as a curse that all women had to endure. It is this positioning of the female reproductive body as inadequate and needing to be controlled, and of menstruation as a site of madness and debilitation, which provide the framework for women to interpret changes associated with menstruation as pathological symptoms.
All over the world, women are encouraged by culture and religion to avoid certain activities such as cooking, working, praying and having sexual intercourse while menstruating, as they are considered to be in a state of uncleanliness. In many societies, menstruation also encompasses an element of secrecy, where, although menarche may be celebrated as a developmental milestone, menstruation is regarded as something about which women should always be discreet. These restrictions during, and the secrecy surrounding menstruation, may in turn, impact negatively on womanhood by essentially assaulting the women psychologically, degrading their self-image and self-esteem, creating a feeling of shame and undermining the physiological significance of menstruation.
Women's attitudes towards, and their behaviours associated with menstruation, are the result of a complex interaction of cultural beliefs, socialisation factors and actual experiences. Attitudes towards menstruation can be affected by a woman's age at menarche, her cycle length, and the intensity and duration of her menstrual flows.
Culture and menstruation are about cultural aspects surrounding how societies view menstruation. A menstrual taboo is any social or religious custom prohibiting or restricting a particular practice or forbidding association with a particular person, place, or thing concerned with menstruation. In some societies, it involves menstruation being perceived as unclean or embarrassing, inhibiting even the mention of menstruation whether in public (in the media and advertising) or in private (among friends, in the household, or with men). Many traditional religions consider menstruation ritually unclean, although anthropologists point out that the concepts 'sacred' and 'unclean' may be intimately connected.
Different cultures view menstruation in different ways. The basis of many conduct norms and communication about menstruation in western industrial societies is the belief that menstruation should remain hidden. By contrast, in some hunter-gatherer societies, menstrual observances are viewed in a positive light, without any connotation of uncleanness.
Cross-cultural studies by anthropologists and sociologists show that, while taboos about menstruation are nearly universal, and while many of these involve notions of uncleanliness, numerous menstrual traditions bespeak quite different, even opposite, purposes and meanings. In some traditional societies, menstrual rituals and practices are experienced by women as protective and empowering, offering women a space set apart from the male gaze and from unwanted sexual or domestic pressures and demands.
In her book, Blood, Bread, and Roses: How Menstruation Created the World, cultural theorist Judy Grahn places menstruation as a central organising idea in the creation of culture and the formation of humans' earliest rituals.
Menstruation in synchrony with the moon is widely assumed in myths and traditions as a ritual ideal. The idea that menstruation is—or ideally ought to be—in harmony with wider cosmic rhythms is one of the most tenacious ideas central to the myths and rituals of traditional communities across the world. One of the most thoroughgoing analyses of primitive mythology ever undertaken was that of the French anthropologist Claude Lévi-Strauss, who concluded that taken together, the indigenous myths expressed men's worry that, unless women's periods were carefully monitored and synchronised, the universe might descend into chaos.
In some historic cultures, a menstruating woman was considered sacred and powerful, with increased psychic abilities, and strong enough to heal the sick. According to others, menstrual blood was a source of feminine strength and had the power to destroy enemies. In Ancient Rome, it was believed that a menstruating woman who uncovers her body can scare away hailstorms, whirlwinds and lightning. In Africa, menstrual blood is used in the most powerful magic charms in order to both purify and destroy.
Where women's blood is considered sacred, the belief is that it should be ritually set apart. According to this logic, it is when sacred blood comes into contact with profane things that it becomes experienced as ritually dangerous or 'unclean'
The quality of menstrual education in a society determines the accuracy of people's understanding of the process. Failure to teach an accurate understanding of menstruation to young people of all genders has social implications for gendered relationships and the objectification of women's bodies. Period shaming arises when members of society do not have access to the right information, reinforcing the belief that "menstruation is gross and should be kept hidden".
The culture surrounding menstruation must be understood in context and it takes both women and men to make that happen. It starts with open, honest conversation, and continues with education that empowers women to feel aware of and comfortable with their bodies and flows. Indeed, people with periods deserve more information, resources, and options, which is why this age-old industry must be revolutionised to smash taboos, remove shame, and create communities of support.
— Edwin Wanjawa teaches in the school of Humanities and Social Sciences, Pwani University.