Homework: Some people triumph at school but fail terribly in life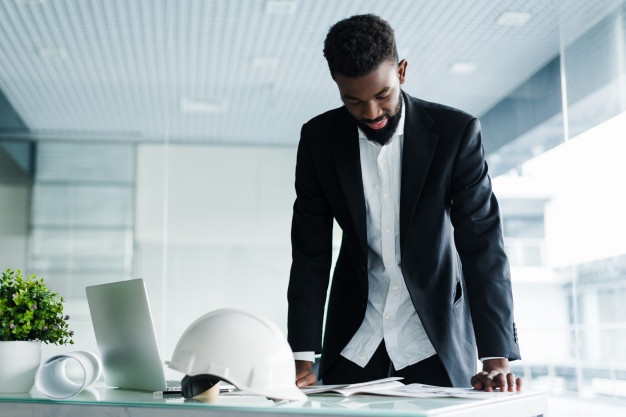 Finally, the excitement of the 2020 KCSE exam results are behind us. For 893 students who scored straight "A", the glow will last a lifetime.
But despite everyone, including Professor Magoha, saying that your grade does not define you, the students who did not score C+ and above consider themselves as having flunked. Their families and society think so too. Truth be told, we live in a society that defines you by your grade. When it became public that the CJ nominee attained a pass at law school, tongues went wagging.
We want to do well at school for an obvious reason: because – as we're often told – it's the primary route to doing well at life. Few of us are in love with the A grades themselves – we want them because we're understandably interested in one day having a fulfilling career, a pleasant house and the respect of others.
But, sometimes, we come across people who triumphed at school – but flunked at life. And vice versa. The former stars who once knew exactly how to satisfy their teachers may now be flatlining in a law office, or hustling in our many counties in the hope of finding something better. The path that seemed guaranteed to lead to success has run into the sand.
We shouldn't actually be surprised: school curricula are not designed by people who necessarily have much experience of, or talent at, the world beyond. School curricula are not reverse engineered from fulfilled adult lives in the here and now. They were intellectually influenced by all kinds of slightly random forces over hundreds of years of evolution – shaped by, among other things, the curricula of medieval monasteries, the ideas of some 19th century German educationalists and the concerns of aristocratic court societies.
Schools breed bad habits
This helps to explain the many bad habits schools inculcate: They suggest that the most important things are already known; that what is is all that could be. They can't help but warn us about the dangers of originality. They want us to put up our hands and wait to be chosen. They want us to keep asking other people for permission.
They teach us to deliver on, rather than change, expectations. They teach us to redeploy ideas rather than originate them. They teach us to expect that people in authority know – rather than letting us imagine that – in rather inspiring ways – no one is really on top of what's going on.
They teach us to trust that they have our largest, best, life-long interests at heart; without letting on that they are merely interested in our achievements in a very parochial and narrow obstacle course they control. They can't save us and were never incentivized to do so.
They teach us everything other than the two skills that really determine the quality of adult life; knowing how to choose the right job for us and knowing how to form satisfactory relationships. They'll instruct us in Latin and how to measure the circumference of a circle long before they teach us those core subjects: Work and Love.
That said, it isn't that all we need to do to succeed at life is flunk school. A good life requires us to do two very tricky things: be an extremely good boy or girl for 20 years; and simultaneously never really believe blindly in the long-term validity or seriousness of what we're being asked to study. We need to be outwardly entirely obedient while inwardly intelligently and committedly rebellious.
So, whether you aced it like my neighbour Robinson Simiyu Wanjala — success has many owners — or you murmur about your grade, lift your head high and focus. Because all of you are now in the school of life and it has no respect for grades. The Principal of the school of life ensures a truly 100 percent transition unlike the ministry of Education. Your life will be determined by what you do from now on.
Imperfection is good
But you must follow the credo: Accept imperfection. We are inherently flawed and broken beings. Perfection is beyond us. Despite our intelligence and our science, we will never stamp out stupidity and pain. Life will always continue to be – in central ways – about suffering. We are all, from close up, scared, unsure, full of regret, longing and error. No one is normal: the only people we can think of as normal are those we don't yet know very well.
Share vulnerability. Recognising that we are each one of us weak, mad and mistaken should inspire compassion for ourselves – and generosity towards others. Knowing how to reveal our vulnerability and brokenness is the bedrock of true friendship, which we universally crave.
People do not reliably end up with the lives they deserve. There is no true justice in the way that rewards are distributed. We should embrace the concept of tragedy: random terrible things can and do befall most lives. We may fail and be good – and therefore need to be slower to judge and quicker to understand. Those who have failed are not 'losers'; we may soon be among them. Be kind.
Know your insanity. We cannot be entirely sane, but it is a basic requirement of maturity that we understand the ways in which we are insane, can warn others we care about what our insanities might make us do, early and in good time and before we have caused too much damage – and take constant steps to contain rather than act out our follies. We should be able to have a ready answer – and never take offence – if someone asks us (as they should): 'In what ways are you mad'?
Accept your idiocy. Do not run away from the thought you may be an idiot as if this were a rare and dreadful insight. Accept the certainty with good grace, in full daylight. You are an idiot but there is no other alternative for a human being. We are on a planet of seven billion comparable fools. Embracing our idiocy should render us confident before challenges – for messing up is to be expected – comfortable with ourselves, and ready to extend a hand of friendship to our similarly broken and demented neighbours.
You are good enough. The alternative to perfection isn't failure, it's to make our peace with the idea that we are, each of us, 'good enough'. Good enough parents, siblings, workers and humans. 'Ordinary' isn't a name for failure. Understood more carefully, and seen with a more generous and perceptive eye, it contains the best of life. Life is not elsewhere; it is, fully and properly, here and now.
We are not at the centre of anything, but miniscule bundles of evanescent matter on an infinitesimal corner of a boundless universe. We do not count one bit in the grander scheme.
— Edwin Wanjawa teaches in the School of Humanities and Social Sciences, Pwani University