Expatriates who snigger at Kenyan graft are mere phonies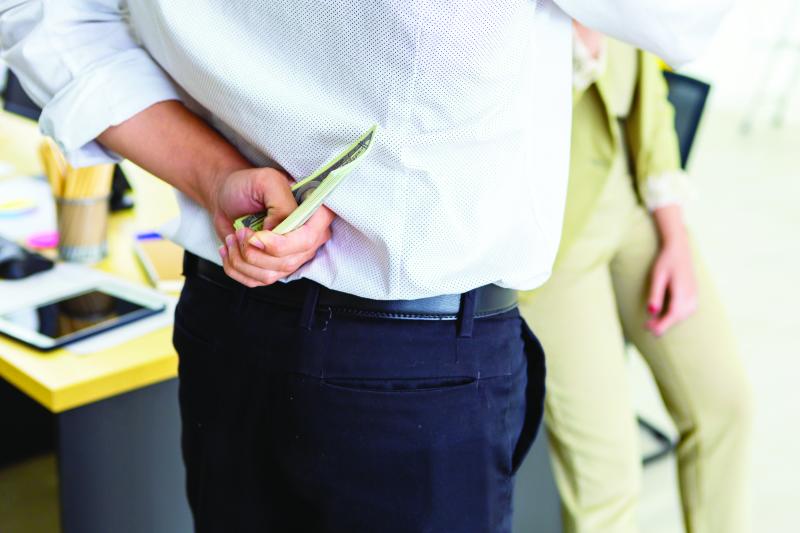 The expatriate comes from a country that has, he believes, zero corruption. If he's British, then he takes pride in his British sense of what 'Cricket' is – that is, what's fair play, above board and beyond reproach.
These are the lies that the British tell themselves about their own history, especially that of Empire, a time that too many Brits look back upon with fondness and admiration, believing that one thing Britain did was introduce the rest of the conquered world to 'decency' and 'uprightness', whatever these things mean.
It is of course nonsense. Completely.
Brits very swiftly and conveniently forget that much of Empire was acquired, if not by violence, then at least by dodgy Deeds and Treaties that they hoodwinked 'native peoples' into by offering them bottles of whisky, guns and pretty hats.
This was not only exploitation, but was also corruption.
Even today, within the UK, corruption frequently raises its greasy and ugly head, especially when Britain's Conservative Party is in power, a party that has throughout its existence been associated with privilege, Old Boys' Networks, greed and, yes, corruption.
The British expatriate in Kenya, who perhaps correctly criticises Kenyan scandals from Goldenberg to the more recent KEMSA sagas, would do well not to slip into full arrogance, for back at home in the UK, things are going badly.
For example, a recently-departed British Prime Minister, David Cameron – he of the Brexit Referendum idiocy – has recently been caught possibly seeking financial favours from the Treasury for a private firm that he worked for following his Premiership.
Then, recent leaks suggest that current Prime Minister Boris Johnson might have sought for improper funding for the refurbishment of his Downing Street flat, funding of the sort that might have seen donors request kickbacks in return.
Further, he is reported to have said during the months of high COVID mortality in the UK – a mortality arguably caused by his own government's slowness to act in the early stages of the pandemic – that he would rather see bodies pile high in the streets than bring about another national lockdown.
Cruel, corrupt and careless.
So, when expatriates sneer at Kenyan corruption, it's fine to agree, because all corruption is wrong, but it's also important to remind them that British 'decency' isn't all it's rumoured to be, and that Britain's present government seems equally mired in corruption.
Expatriates don't like to be reminded of such things, and many of them will start crying if you point such things out, which in itself is a good reason to do it.
It's good for the privileged to cry, not out of some patronising pity for others, but from honest reflection on what they are themselves arguably complicit in when they relativise corruption and imply: 'Kenya bad; EuroAmerica good'.
Corruption is a terrible thing, but I've run out of words. But if you M-Pesa me some thousands, I'll be happy to explain to you privately. Just please don't tell my editor.