Make up your mind, fellas, church girls or party girls?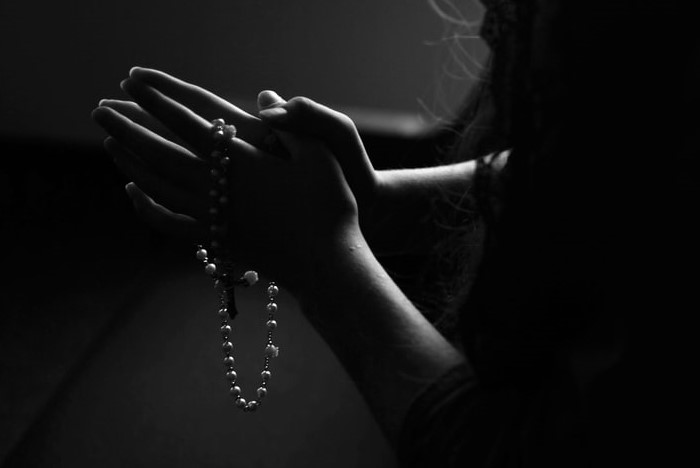 We have all heard stories of how brothers in the church date sisters like forever, only to jump ship and marry women who live in sin. Or they will marry a church girl alright, but allow the devil to lead them into the arms of a sexy Bathsheba who flaunts her birthday suit from every rooftop.
And this is a shame because it is not easy for 'saved' women to find a man outside the church with the values they desire in a marriage partner. But men? Hell no! They will be singing Hossana while their noses sniff for nectar outside the beehive.
Men argue that with girls who live in sin, the ones they meet in matatus, drinking joints and parties, what you see if often what you get. They don't mince their words, and they call a spade a spade and are good to put in the house because they have done it all. This, they say, is unlike the silent, reserved, morally upright and decent church goers who love long pleated dresses and vitambaa on their heads.
Of course, there are church men who swear by church girls because they are prayerful women who will raise their children in the ways of the Lord. They dress conservatively and don't go raving, drinking, fornicating or engaging in the sinful ways of the world. They are firm and clear about what they want and will not date hivi hivi men. And they are ready to wander in the desert with dry spell for 40 years because the only way you are going to see these girl's petticoat is after you have stuck a ring on it — church wedding, thank you. Somebody say Hallelujah!
But there also are men, the vast majority actually, who salivate for girls who are constantly partying and have the capacity to drink several male MPs under the table. Boys will date these ones who dress indecently, their dresses hardly kissing the knee. They hop from one relationship to the next like politicians swapping political parties. Bad girls who chew fare and still breathe like its normal, you know!
Men argue that they would rather a girl who is an open book, because they know exactly what they are getting into. She drinks, smokes, does shisha, weed and stays out till midnight bila sweat. But still, she would be loving, caring and would even suggest a few investment ideas if she sees that the union is headed somewhere. In fact, its theie openness that make some sons of Adam to move in with speed.
Church women, on the other hand, would rather be swallowed by the proverbial fish that ate Jonah than engage in premarital sex. Sex before marriage is the biggest sin in their world. Sisters, you honestly believe that man is going to wait until the wedding night? These akina Johnte, even those saved ones, love women who will give them a rod test, neighbourhood tart be damned.
And after partaking of the proverbial fruit, their eyes open and they start noticing things — like sisters live for the pastor and do things because Pastor says this, Mama Assembly warned about this, Mama Homeleauge says to avoid fulani. And you know what? it is either their way or the highway. Now this kinda turns away men. Men love women who are flexible (get your mind out the gutter, Saitan!), one who is open to reality. Religious but not fanatic.
One thing that places pious women at a disadvantage is they rarely hang out. Church tu. These ones act as if God Almighty will just magically drop a man at their feet like manna from heaven and boom, marriage happens. Kwanza the 30+ damsels, who wake up to go to church for morning devotions, go for Wednesday midweek Bible study, evening prayers and daily 5pm choir practices then go to the mountains to pray — once every month!
Theirs is strictly a disciplined and programmed lifestyle; Praise and worship, prayer, fasting, choir, studying the Bible, morning and evening devotions, ooh Hallelujah! How will you get a man, my sister? Certainly not from that small pool of church brothers who could be preaching water and drinking gulping wine chini ya maji.
Meanwhile, bwana mtumishi who, like every member of his species owns three legs, is watching the drama, awaiting ovulation, which as you know si not mama ya mtu. Before the cock (pardon the poun) crows thrice, it is "bang!"and our choir ghel is playing harder than your average slay Queen.
I come in peace!