First-date-sex; on or off the table?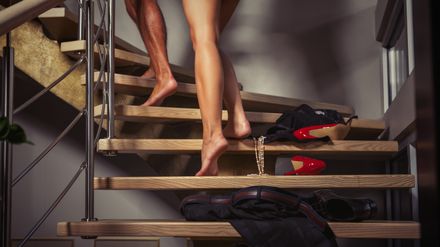 Hearing men, creatures who started hitting anything in a skirt even before the garment was invented, you would think a woman who scratches an itch in her southern hemisphere is a witch who deserves burning at the stake.
What arrant nonsense! Sex on the first or 76th date is just the same old sex and a woman who tumbles in the hay on the first date is no less a woman than the one who clasps her thighs right for 90 days, does the do, only to get dumped a week later.
Sasa imagine eti waiting 90 days, marinating things, including feelings and attachment to the wrong person. Then on day 91, you go get terrible, pathetic and shoddy sex – the kind that keeps you awake the whole night cursing and mumbling, "What the f***!"
The problem is the people who aren't worth it are trying to tell everybody else they aren't worth it. A man who respects you will respect you every day, because they want to, whether they have wet their wick or not. This bullshit of calling a woman loose because she gave into sex on the first date, is so 1927. What happened to letting people live their lives as they please so long as their actions don't hurt other people?
Look here, my sister. If you meet him for lunch or dinner or even some road trip then you realise you two have some intimate connection, and the dry spell is ripping across the desert like a sandstorm, fling that little garment out of the window and gerrit – so long as he has decent rubber. I know it is better said than done, but also have the sense of mind to check the expiry date.
Girls, we need to break down these biases around sex and sexuality. Nothing washes away nasty past experiences and improves self-esteem like a good wild dose of Kambasutra on a rainy day. So what if this is your first date?
It's a man's world out here people. The men judging you boast of a string of first date romps with women whose names and faces they would never recollect under intense torture. In the words of the law, they have no locus standi, never mind that a good number of their first date romps were probably executed standing in a pub car park.
Funny thing is if you keep those same men waiting for 90 days, you will be the only one enduring dry spell. The scoundrels will be pollinating all manner of hairy flowers while your pretty bottom is perched in the heat of the Kalahari.
A man who judges you because you gone and done it on the first date never intended anything serious with you in the first place. He just needs a way out. Kwani you raped him? Isn't he the one who begun touching this or that? You think women are stones?
Besides, what does it matter if you have lousy sex on the first date and get dumped? You could wait for 67 months then get heartbroken four years later, or wait till marriage only for the scam to disappear with your best friend! You don't need rocket science to guess who will be hurt the most!
Sweetie, if it works for you, if it makes you sleep well, if it melts and weakens your heart, body and soul, do it because you want to do it, not because he asked you for it. Go get done and walk head high like nothing really happened. What if it's the only available date you have with him? What if you won't get another opportunity to get down on it for the next six years?
It all goes back to the chemistry, whether it's day one or 20 years later. If the iron is hot, hit it unless you have made a personal decision to hold off for reasons that suit you. You are under no obligation to keep your horny self under sexual lockdown because of what "he will think about me". Who the hell is he to make demands?
One thing though: before you jump into bed with that man, define what the two of you are doing. Is it long term? Casual sex? Friends with benefits?That way, you don't end up crying in the toilet.
Seven ways of owning land in Kenya
Section Seven of The Land Act, 2012 is the law that outlines several ways which can be used to acquire a legitimate title deed in Kenya.