I set my own fashion trends and style: Avido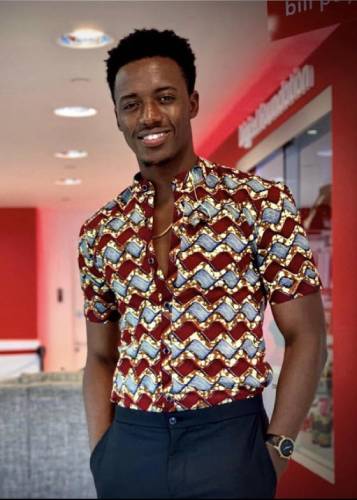 DAVID AVIDO is a street fashion designer based in Kibera. He shares with JAEL MUSUMBA his journey, style and how he sets his own trends in fashion design.
Tell us about your background...
I was born and raised in Kibera slums 25 years ago. I'm the firstborn in a family of two brothers and one sister. I'm a street fashion designer who learned his designing skills in the streets. I trained at Buruburu Institute of Fine Art College. I have made fashion a career by believing in myself and having passion. I believe good and well-designed custom-made clothes can also come from the streets and be worn worldwide and show the world that great things can come from unexpected places.
When did you first realise that you wanted to pursue a career as a designer?
I have loved trends since I was young but I didn't know it was fashion until I tried it in 2017.
When was your first time dressing an international celebrity? How was it and how did you bag the opportunity?
The first person I ever dressed was Japheth Ochieng who has been my mentor for days. The second person I dressed was former Kibra MP Kenneth Okoth and the third one was reggae legend, Don Carlos.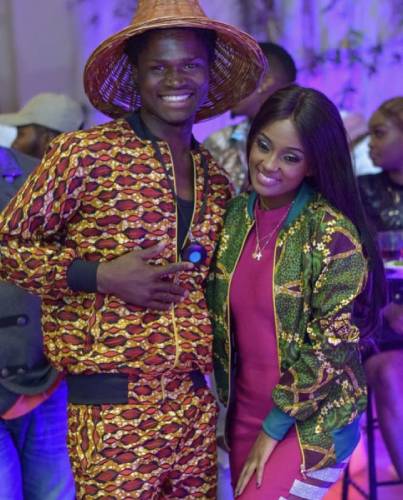 How do you define your personal style?
Street style.
What skills are needed for be a successful fashion designer?
Fashion is a lifestyle. To succeed as a fashion designer, you need motivation, passion and hard work.
How do you stay abreast of fashion industry trends?
I don't stay updated with the trends in the fashion industry. I create the trends myself and I believe the industry keeps changing.
If you could go back and tell yourself one thing before beginning your career, what would that be?
Trust in myself and not listen to the wind's pollution.
What was the biggest rookie mistake you made when starting your brand of 'Looks Like Avido"? What was your biggest fear?
Initially, I would not believe in myself. I feared being unable to support and provide for my family, being the first-born.
What's your favourite part of being a designer?
My favourite part is that I'm doing what I love most.
What has been the weirdest source of inspiration as a designer?
My weirdest source of inspiration lately has been the garbage sites from the myriad colours that garbage carries at the disposal area. Although I like colours, the colour harmony in a garbage site inspires me about colour coordination. I'm also inspired by Kibera slum, where I was born and raised, which contributes to everything I see in my day to day life. People living here have a great sense of dressing. I wish to bring out the other side of the slum away from the crime and other vices that are related to ghetto communities.
What are the key areas you analyse when searching for the latest trends and what inspires you personally?
Personally, the community, emotions, nature and the people I meet daily contribute immensely to my designs. I don't search for the latest trends. I always just create what I like and what makes me happy. My happiness is what drives me.
How do you think technological advances, coupled with social media influence, impacted the way trends evolve and the way we shop?
Technology has created easy access to fashion design, and designers out there create and share their workpieces which become trends afterwards. It has also positively influenced ways of dressing artists since we can now sell products on the website, Instagram and Facebook.
What are the most significant differences between how local and international markets adapt to trends?
In Kenya, buyers go out for what they only see in the international market while those in international markets go for what they don't see in the market. Lol.
What work ethics do you ascribe to?
Happiness. I believe in creating products with lots of love. I also believe in hard work and being passionate.