Mwendwa Wakwa Mariru Benga veteran leaves family with Sh5.5m hospital bill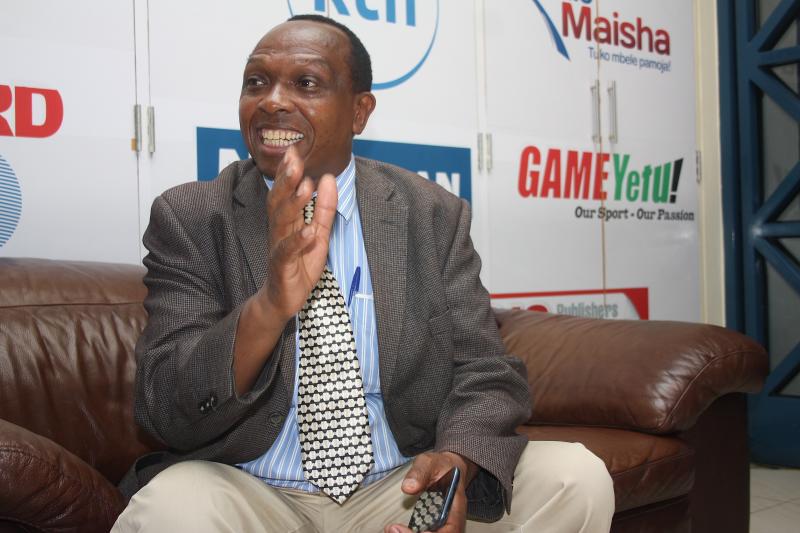 "Mwendwa Wakwa Mariru" and "Mumunya" benga star Albert Gacheru, who crooned in Gikuyu was a rare breed of musician juggling a singing career with managing businesses.
Though he composed and produced several hits, what has stood the test of time and reverberated through our radios was the love song, Mwendwa Wakwa Mariru released in 1989. The song gave Gacheru his stardom and he would go on to produce over 200 albums. Others popular songs he composed were Yarwanio and Hurry, Hurry Waithera.
However, like all legends, he time was up and on Easter Monday, Gacheru bowed out at the Kenyatta National Hospital where he had been admitted for four days having been transferred from Nairobi South Hospital where he had been admitted for seven weeks.
It was at the KNH where he was diagnosed to be suffering from acute pneumonia and was temporarily stabilized only to succumb four days later.
His elder brother Julius Kanyora said the family, which plans to lay him at his birth place in Boiman village, Gathanji ward in Oljororok, Nyandarua county on Saturday, has to raise Sh5.5 million to clear pending hospital bill, which he accrued at the Nairobi South Hospital.
"We welcome any assistance that would come our way to give a great man a befitting sendoff," said Kanyora.
As his body lays on a cold slab at the Kenyatta University Funeral Home, his words in Mwendwa Wakwa Mariru reverberates.
"Yiragwo yari iria riria yakua wanii," he had sang which translates to: "The productivity of a dairy cow only glows when it is dead."
Born in February 1963, Gacheru was arguably one of the great Gikuyu musicians from outside the Gikuyu benga music epicentre of Gatanga in those early days of 1980s and 90s.
None of his two sons or daughter has shown any signs to follow his footsteps into music but his last born brother James Mwangi Kiarie is an accomplished one-man guitarist and soloist, who is yet to be recorded. Gacheru is survived by his wife, who manages his businesses, two sons and a daughter.
One of his sons is an engineer and the other one helps his mother to manage their father's businesses at Nyamakima area in the city's downtown. It is here that Gacheru plied his trade setting up a hardware business in the early 1980s.
It was here too in the base of the so called Riverwood that Gacheru had correctly read the mood and set up his Wamaitu Productions, which became one of the biggest audio cassette recording studio in the 1980s and 90s.
Born in a large family of 13 children, Gacheru had been a bright and studied at Igwamiti Primary School, Njabini Boys and Shimo la Tewa where he completed Form Six in the early 1980s.
He then left to study and became a Certified Public Accountant (CPA) even as he nurtured his dream of making it big in the music world.
Of note, however, is that Gacheru was first and foremost a businessman who did well in mentoring upstarts and marketing their works using the then limited broadcast outlets.
"He would organise their production and settle their living expenses and ensure their songs got airplay at Voice of Kenya now KBC, which as a monopoly held the key to stardom," said musician Gachathi wa Thuo known for his song "Kiura Ruga."
Talented Artistes and Musicians (Tamco) chairman Epha Maina said the Gikuyu Benga scene had lost a pillar whose contribution to the industry will reverberate for long.
His business instincts were above the average Gikuyu benga musician. He was among the young men who set up a production house rivalling older counterparts such as Joseph Kamaru, who owned Kamaru Sounds and Peter Kigia's Wa Esther Productions.
His elder brother described the deceased who was also known as Albert Gacheru wa Kiarie or Albert Gacheru wa Wairimu or simply Wamaitu as a generous family man whose warmth was felt by all members in their extended family.
"He was the family peace maker and went out of his way to ensure he shared what he had with members of our family, the community, the church and especially with his counterparts in music," Kanyora said.
According to his brother, when he produced his first song in 1983 titled "Thina Uri Ngoro" (A Personal Heart ache), Gacheru was able to overcome the fear of whether his late father would approve a music career for his educated son. It is this that had kept his talent suppressed even though he had started composing songs 10 years back.
By mid 1990s, he had become one of the most acclaimed local benga musicians producing for reputed Gikuyu benga stars like John Ndicu, DK Mwai, Queen Jane, John Demathew, Mungai wa Murang'a as well as gospel musicians John Ndung'u of "Mwitio wa Mwiri" Sammy Irung'u of "Rurimi" and Mary Wambui of "Ahadi ya Bwana" fame.
Gacheru had produced Demathew's popular debut "Peris Nduku," and some of Ndicu's late 1980 and early 1990s hits. He had also produced some of Queen Jane's most popular hits.
Unlike many contemporaries, the qualified Certified Public Accountant, was a bright businessman balancing between dispensing fun and running a family business.
But his elder brother Kanyora said the digital revolution brought trouble for his brother. When the music cassette gave way to the compact disc, a fallout between the producer and some of the musicians under the Wamaitu label caused Gacheru heartache and ended up in a winding court case that is still unconcluded to date.
Some of these musicians had sought to reclaim the copyright on their songs and Gacheru had resisted saying he had initially sponsored their productions.
"It was messy and I was even a witness in that case that is still pending in court," Kanyora said in an interview.
"He had a talent to run business and had thriving hardware stores in Nyamakima area in Nairobi. It maybe had something to do with his solid education grounding," Kanyora said yesterday.
In 1985, his song "Mumunya" became a hit played many times over in the then only Gikuyu broadcast media outlet, the Kenya Broadcasting Corporation (KBC) Central Station.
In that song, Gacheru sang about the crafty generation of women in the city.
"They will brand you sweet names, they will sing praises for you. They will catwalk for you. But the intention is to suck up your resources," he sang warning the men that the same praises applied to all who engaged in social life with women.
"It is all about sucking the sap from your pocket," he warned.
But it was the love song "Mwendwa Wakwa Mariru" released in 1989 that would give Gacheru his stardom and he would go on to produce over 200 albums. Others popular songs he composed were Yarwanio and Hurry, Hurry Waithera.
In 2018, he graduated with a LLB from Mt Kenya University and was on course to get a practicing certificate after going through law school and pupilage.