Premium
Tik Toker, netizens poke holes into Jeff Mwathi death reports, prompt DCI to revisit investigation
SCANDALS
By Njeri Gikonyo | May 19th 2023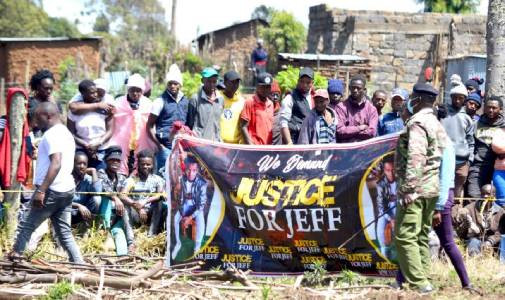 The social media landscape is a volatile one. However, every once in a while, something will happen that will make netizens put aside all their fabricated differences, an opportunity to play detective. Like a bloodhound, netizens are quick to sniff out when a story they are being given is simply not adding up, and are more than capable of following a digital footprint with the precision of a hunter stalking prey.
This was seen most recently in the case that every last Kenyan netizen has on their tongue and in their minds, the Jeff Mwathi death saga. Early morning of March 10, news broke on the Internet about a young man who had fallen off the tenth-floor balcony of a popular DJ's house and that got netizens buzzing.
Who was involved?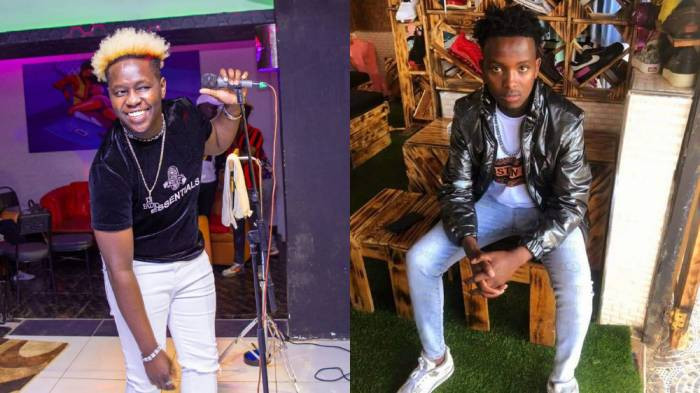 DJ Fatxo is a popular singer and artist with 150k subscribers on Youtube and over 10 million views across all his songs, he is a household name, especially for mugithi (kikuyu music) enjoyers. He was also the prime suspect in the case as Jeff met his demise in his house in events shrouded in mystery.
Jeff Mwathi was a 23-year-old man who died in DJ Fatxo's house after a night of clubbing. The more events leading up to his demise seemed to grow more mysterious, the more netizens sought to uncover the truth. The interest in the case was further stoked by his mother, who gave a blow-by-blow account of the young men's final hours as captured in conversations with her. Most people's hearts have gone out to her, not only because of the subject matter but also the raw pain in her voice as she recalled these events.
According to CCTV footage, on the night, the party was a sizable one, including three ladies, Dj Fatxo's cousin and his driver, as well as the DJ and Jeff themselves.
Sonko joins Harambee Starlets in celebrations after Cameroon win, donates cash

DJ Fatxo exonerated in Jeff Mwathi's death, lawyers say

Gachagua: We've been defeated by coffee cartels but we will soldier on

Sonko's Sh50m case against Supreme Court struck out
It turned out that one of the ladies, Faith Mitanu, was a close friend of both Jeff and DJ Fatxo and had attempted to contact Jeff's girlfriend the morning after he died to ask where he was.
What happened?
This has been the question that has had Kenyans' collective minds in a vice-like chokehold due to the conflict between actual CCTV footage gotten from the DJs Redwood apartment and the actions everyone involved is seeing taking.
A popular TikToker, Karen Maina, attempted to put together the timeline of events and expose the discrepancies. In a video that currently at the time of writing has over 105,000 likes on Tiktok, she breaks down the timeline given, from 3.27 am when they came back from clubbing to 9.00 am, when Dj Fatxo comes back after escorting the three ladies home.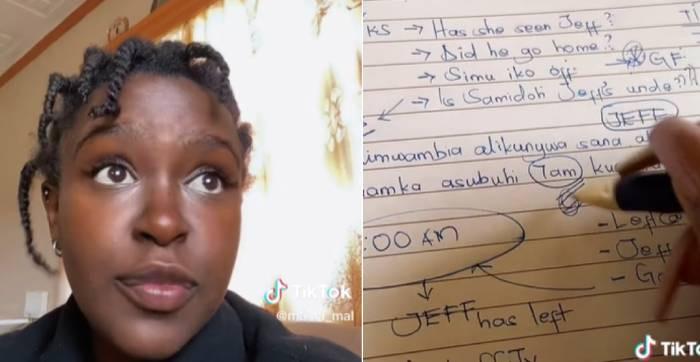 According to CCTV footage, this is how the night played out:
3.27 am- The entire party arrives at Dj Fatxo's house
4,48 am- DJ Fatxo and the three ladies leave, leaving behind Jeff, the cousin and their driver.
5.40 am- The cousin and the driver are seen looking around outside the apartment. The cousin is seen opening a toilet and making a phone call.
5.47 am - A body flies down and falls face up with pants bunched around the knees, in the exact same place the cousin and driver were seen looking around only minutes earlier.
Stay informed. Subscribe to our newsletter
5.49 am- The cousin and driver begin live streaming
9.00 am- Minutes after 9 am, Dj Fatxo is seen coming back to the complex, looks at the body then goes to his house
Karen identified a number of gaping holes in her timeline, as well as in the behaviour of the parties involved.
In the 52 minutes between the time they all arrived and DJ Fatxo left with the ladies, what happened? Was Jeff alive then?
Who did the cousin call at 5:40 am?
When a body falls from a high area, the face will automatically be turned downwards to better see where the body is going. According to Karen, that is reflex. Biology further states that the hands would automatically cover the face, which was not the position the body was found in. Also, how did those pants get around his knees?
Why did the driver and the cousin start live streaming? If it was suicide, they would have been looking around to ascertain the source of the noise caused by the falling body. Was it a possible alibi?
So what really happened?
In the wake of how viral that video went, Karen shares in a follow-up video that she got additional information from Mwangi Muthiora on Facebook as well as anonymous messages on Instagram and countless videos made on Tik Tok. In this video, she revealed that Jeff actually died much, much earlier, that is, on February 22, not March 10.
At 2.00 pm, Faith Mutanu called Jeff's girlfriend, Faith Wairimu, asking if she had seen Jeff and if Jeff had gone home yet. Wairimu had begun to get worried since Jeff's phone was off and confided as such to Mutanu. Mutanu then revealed that at some point in the night, Jeff had gotten drunk and caused some drama. It turned out that Jeff's uncle was Samidoh, a very famous Kikuyu singer and songwriter. This immediately sent alarm bells ringing in Wairimu's head as she knew Jeff did not take drugs.
Mutanu also added that DJ Fatxo had gone to studio at 7 am and came back at 11 am, which was in direct contradiction with the CCTV footage that showed him coming back to the house at 9 am, something Karen as well as a lot of netizens were quick to pick up on.
She further claimed that the DJ had left Jeff sleeping when he got out of the house at 7 am, which raised Karen's hackles as we all know by now that he died at 5.50 am. Wairimu then asked if they had checked the CCTV footage, to which Mutanu replied that they were going to and could she call back in twenty? Wairimu then asked Jeff's brother to confirm if he was home, to which the brother answered no.
When she called Mutanu again, she said that Jeff had left the DJs house in slippers and left his shoes as well as his jacket there. Karen wryly noted that DJ Fatxo's apartment was the type that needed a resident's fingerprint to even access the gate so there was no way Jeff had gotten out of there on his own.
When the family found out about Jeff's death, Mutanu called Wairimu again and claimed that in 2019, Jeff was suicidal. This was a claim refuted on multiple videos by his mother, who ascertained that that was when Jeff was clearing his form four exams, and, in her words, had never shown any inclination towards suicide or self-harm.
However, for, now one hopes the inquest find out the truth.
Social media for good
It became clear even to the blindest of eyes that there were some gaping holes in this case. However, some Kenyns still hold on to their faith in DJ Fatxo, commenting that it would be a shame to condemn a man that had not been judged yet, according to one TikTok comment.
Karen Maina caught the eye of Mike Sonko, who was so blown away by her meticulousness that he offered her a job in his private investigation firm, according to a tweet he sent.
Besides that, the collective outcry of Kenyans on Twitter to get to the bottom of the gnarly, twisted case was heard by none other than Interior CS Kithure Kuindiki, who sent his troops to carry out forensics, albeit too little too late.
Social media, as a collective hive mind, usually does more harm than good. Some cases like these are the exception, where the undeniable spirit of human empathy and compassion shone through to answer a question which added little more to their lives than the knowledge that Jeff's mother was sleeping easier as she had the whole country rooting for her son to find justice.