Premium
Slain Bishop had told family she was afraid for her life amid financial struggles with her boyfriend
SCANDALS
By Pkemoi Ng'enoh | Mar 26th 2023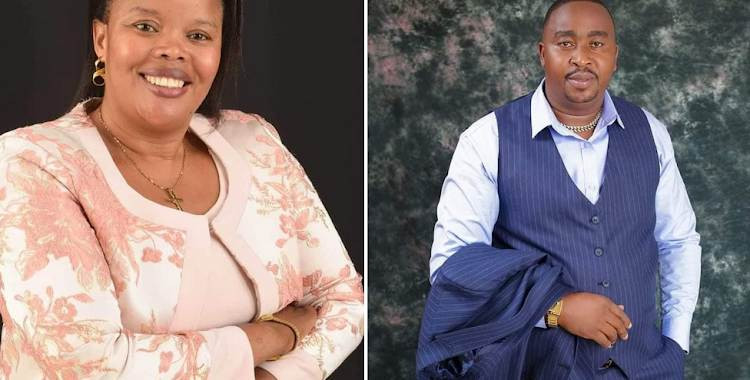 Details are emerging that Bishop Elizabeth Wanjiru Githigi, who died under unclear circumstances, had expressed fear over her life.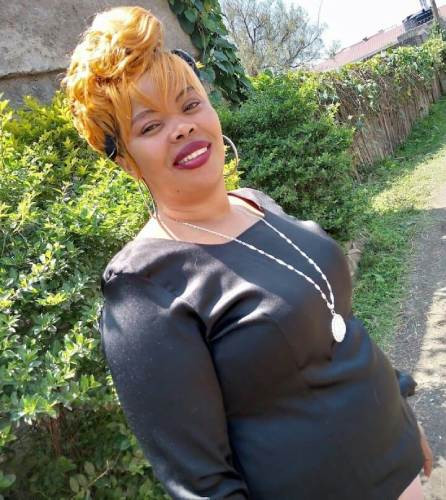 Her lifeless body was found on March 18 at a rental house in Kahawa West belonging to music producer-cum-pastor Paul Mathenge Nderi, popularly known as Dishon Mirugi, who has since been arraigned in court in connection with the preacher's mysterious death.
The body was found hanging from the wardrobe. Dishon had initially told police that the Bishop was his former girlfriend and that she died by suicide.
While trying to lift the lid on what might have caused Wanjiru's death, some family members told The Nairobian that for about five months, Githigi was living in fear after relocating to Nairobi from Nakuru, where her Christ Deliverance Ministries International is headquartered.
"She moved to Nairobi towards the end of last year to establish a church and record some music albums away from Nakuru where her mother church is based," the deceased's sister Esther Mugure told The Nairobian.
According to Mugure, her sibling met Dishon through music because she used to visit his studios for recording, and the Gikuyu gospel singer requested for financial assistance from her to start a church in Juja.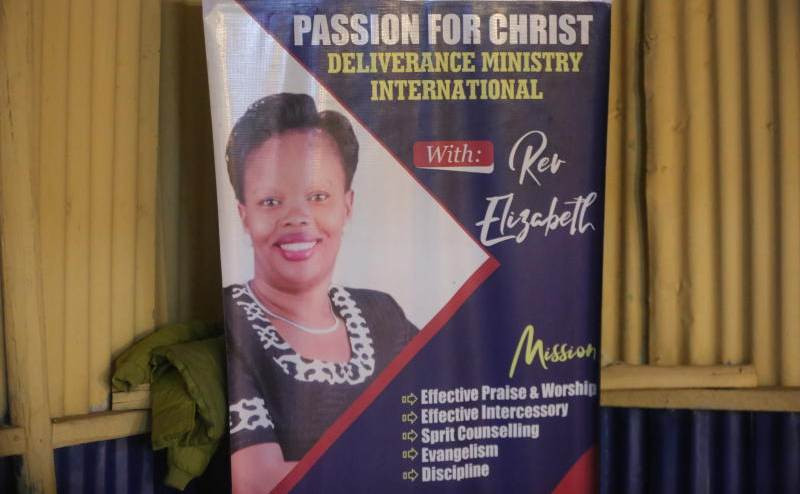 Refused to pay
She alleges that Wanjiru confided in her that she had given Dishon, who also deals in real estate, some money to start the church. Friction between the two arose when the man allegedly refused to repay her as agreed.
Around December, Mugure also claims she received a call from Wanjiru, who complained that the matter had become worse.
"She called me twice and said that I should visit her in Kahawa so that she can show me her properties so that in case she dies, it will be easy for the family to trace them," Mugure told The Nairobian.
Stay informed. Subscribe to our newsletter
"In our phone conversation, she told me that once we know her place, it will be easy for us to know where to find her when she is gone since she was still new in Nairobi then," she added.
At another time, when they met an eatery within the Central Business District (CBD), Wanjiru is said to have wept uncontrollably upon setting eyes on her sister and refused to eat.
"Afterwards, she took me to her Kahawa home and explained how the producer had borrowed some money from her and refused to repay," Mugure alleges. Dishon, who is now under police custody, told a local publication in an interview that he was in a relationship with the preacher.
According to the man's version, Wanjiru had on the fateful day visited his house to do some laundry while he had stepped out, only to return and find her body hanging in a wardrobe.
Designs of the devil
"I will not be defeated by the designs of the devil since all that God started in my life will never suffer and will surpass evil designs," Dishon stated.
He told police that he left Bishop Wanjiru in his house and left for Thika Road and later tried reaching her through the phone, but she was not responding.
"He rushed back to the house in Maziwa sub-location and found her hanging from the frame of his wardrobe," the police report reads.
He then called some neighbours and rushed her to Jacaranda Maternity Hospital where she was pronounced dead.
He then ferried her body to Kiamumbi police station where he was asked to report to Kahawa Police Station but again referred to Kasarani Police Station.
He was later told to take the body to the mortuary. Officers who visited the scene ruled out the suicide theory.
On Wednesday, March 22, an autopsy at Kenyatta Memorial Funeral Home established that Wanjiru died due to lack of enough oxygen. The postmortem further revealed that she had some marks around the neck and other soft tissue injuries on the chest, arms and legs.
"It was also established that she was not pregnant as the producer had claimed and the same had been circulated. Such falsehoods could help in a cover-up," Reverend Ben Njogu, who spoke on behalf of the family explained.
According to the family, Wanjiru's body was booked at the morgue by the suspect.
"What we are appealing for is for justice to be served because from what has happened between the day Elizabeth died and now, a lot of falsehoods have been spreading," said another relative.