Premium
CS Salim Mvurya will support 29-year-old waitress daughter on one condition
NEWS
By Robert Amalemba | Sep 12th 2023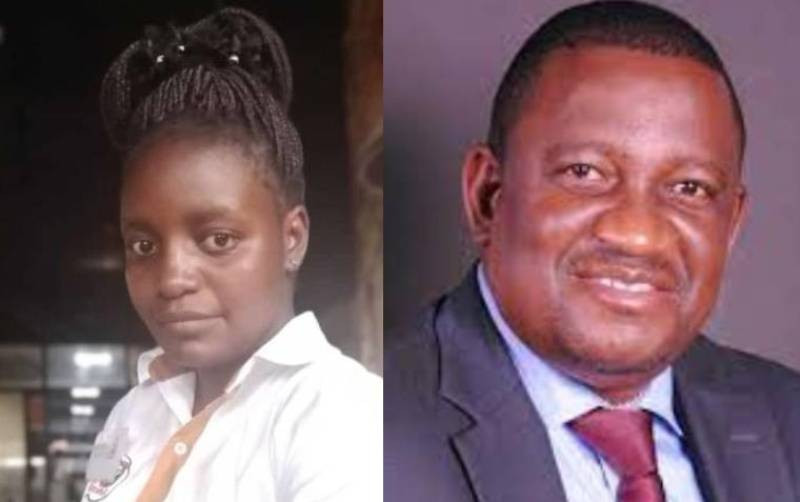 Mining Cabinet Secretary (CS) Salim Mvurya has asked a Kakamega court to appoint a mediator to help resolve a case of neglect he has with his 29-year-old daughter.
In an application filed at the Kakamega Chief Magistrate Court, the CS sued by the firstborn daughter Yvonne Anono Omanzi, expresses willingness to support the child even as she is beyond 18.
He said his daughter resorted to legal action without engaging him even as he was willing to support her as long as the support she requested was "reasonable".
"Parental financial responsibility typically concludes at 18 years, whereas she is 29. Nevertheless, the applicant (Mvurya) does not oppose extending assistance to the respondent (Omanzi) as he is driven by his moral compassion rather than an obligation rooted in legality," he says through his lawyer Peter Wanyama.
"Because of the nature of the dispute, it is imperative that mediation be conducted by a court-appointed mediator and a report filed to enable the court to fashion an appropriate remedy." In a rebuttal, Omanzi feels that Mvurya is being evasive and the case would collapse if taken for mediation.
Seeking help
She cited instances where Mvurya barred her from his life.
"When my father became CS, I solicited bus fare and went to his office to try and re-bond and seek help from him. Upon introducing myself to the said office, I was informed that stern instructions had been issued by Mvurya declaring me a persona non-grata at the said office," she says in her affidavit filed by lawyer Edwin Wafula.
"I was escorted out of his office by his security and warned never to appear there again." She fears that an out-of-court settlement would also be fruitless since Mvurya also blocked her lawyer's (Wafula) calls when she contacted him to take up the case.
"It is after the defendant (Mvurya) declined to engage my lawyer that I decided to move the court for recourse," she says. Ms Omanzi sued her father on June 2, this year saying the CS was no longer interested in her wellbeing.
Ms Omanzi, a waitress at a hotel in Kakamega where she earns Sh4,500 per month says in court papers she lives in a one-roomed mabati house and is in dire need of help.