Premium
Anne Kiguta demands Sh2.7 Million upkeep, says former partner introduced lavish lifestyle he must maintain
NEWS
By Paul Ogemba | Jun 16th 2023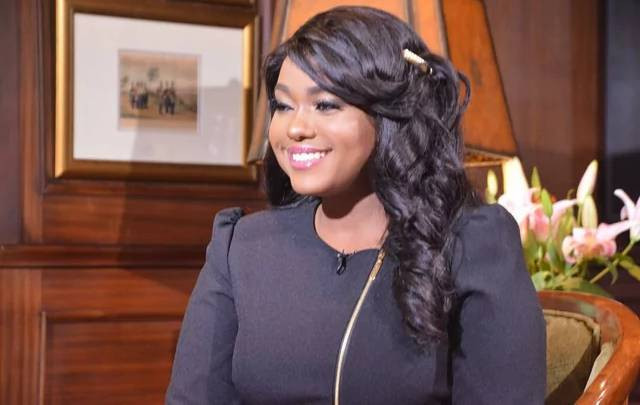 A love brewed on the airwaves and along the corridors of State House before being consummated in a palatial home at upmarket Runda Estate has hit rock bottom with demands of hefty monthly upkeep.
Anne Kiguta, the former television siren girl, is not taking any prisoners in her battle with the ex-State House blue-eyed boy identified in court papers as JG by demanding a whopping Sh2.7 million monthly upkeep for their three children.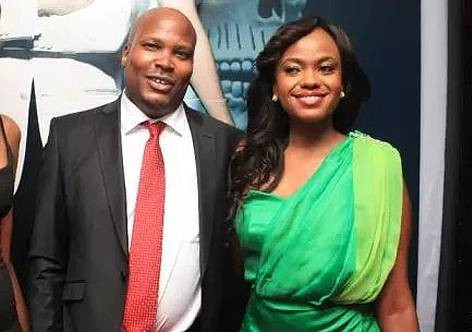 Ms Kiguta does not mince her words in her affidavit with the record high demands which is one of the highest amounts being claimed by an estranged lover as she blames the man for introducing the children to a lavish lifestyle which she wants to be maintained.
"His erratic behaviour and abdication of parental responsibilities has exposed the minors to untold emotional suffering, ridicule and embarrassment. He introduced them to a high standard of life which he must maintain for the children's well-being," swore Kiguta.
In the alternative to the monthly upkeep, Ms Kiguta wants JG compelled to deposit a lump sum of Sh413 million to take care of the children for a period of 12 years until they turn 18 years.
Ex-governor's son, estranged wife in court over children

Man to pay child's monthly upkeep of Sh10,000 for food

Treasury ditches Eurobond for IMF and World Bank loans

CS Soipan sues 'estranged' husband for child upkeep and protection
Breakdown
Out of the Sh2.7 million, she has budgeted Sh555,555 for rent in a seven-bedroom fully furnished house in Runda and located within a United Nations diplomatic zone where there is top-notch security.
For subsistence, she wants JG to pay Sh600,000 per month, utility bills amounting to Sh250,000 per month and Sh300,000 per child per month amounting to Sh900,000 for the children's entertainment.
"The entertainment includes outings, extra-curricular activities during the weekend, library membership, STEM club, horse riding at a reputable riding school as before, tennis and golf at the Muthaiga Country Club and Golf Course," she said.
Should Kiguta get her way by obtaining a court order for monthly maintenance, her domestic workers taking care of the minors will be smiling every month-end with a proposed salary above many civil servants.
The nanny who should be a trained nurse/governess will be earning Sh163,692 gross pay per month, the housekeeper Sh48,677, Chef Sh77,614, driver Sh77,614 and security guards as per the assessment by the security firm.
In addition, she wants JG to cater for other expenditures including school fees for her firstborn at Sh632,285 per term, Sh414,028 fees for the other two children, school-related needs to be paid on demand, Sh300,000 for clothing for the children and Sh60,000 for age-appropriate toys per child.
"The costs also include Sh1 million per child for their birthdays, costs for holiday trips abroad, medical cover and one sports utility car to be on standby for use by the minors on need basis," said Kiguta.
Stay informed. Subscribe to our newsletter
Still smarting
Her application is likely to be a thorn in the eyes of JG, who is understandably still smarting and trying to cope with life outside the trappings of power having been so close to the former Commander-In-Chief.
By the time of going to press, JG had not filed his response to the suit with the court giving him until June 19 to file his reply.
Kiguta filed the suit through lawyer Peter Wanyama who argued that JG is a dual citizen of Kenya and England who can likely relocate with the children unless compelled by the court to assume his parental responsibilities.
"He is a dual citizen of Kenya and England and holds a diplomatic passport. He is withholding the original birth certificates and passports of the children and has refused despite numerous requests, to grant the mother access and may relocate any time from Kenya together with the minors without her knowledge," said Wanyama.
The former TV queen in her affidavit stated that they were involved in a romantic relationship with JG for about five years and that at the time she had a daughter from another relationship who the man agreed to take care of through paying her school fees, holiday trips, clothing and toys.
She stated that they had twins during the relationship and JG maintained a high standard of living for them, provided for basic needs such as shelter, school fees for the minors, food, clothing, medical cover, worker's salaries and payment for holidays.
"In an unexpected turn of events, he began to systematically drop all support for the three minors in 2018. First, he stopped paying for the first child's school fees entirely, which resulted in her being removed from school before withdrawing support for all workers," she said.
She swore that she currently has no stable income after losing her job in 2020 and since JG refused to take care of the children, they were forced to drop out of school and are being home-schooled.
She added that it was only after she wrote a demand letter to JG that he agreed to take the twins to a school in Muthaiga owned by his family.