Premium
Due diligence, patience can save you from unscrupulous property dealers
MONEY
By Harold Ayodo | Mar 17th 2023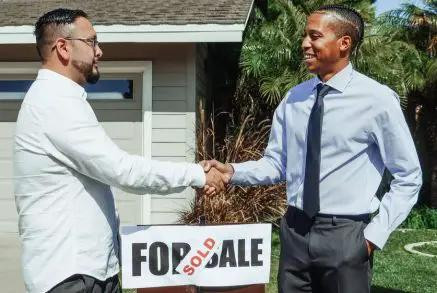 I wish we could get some inexpensive insights into how to know possible con artists in real estate to avoid falling into their traps. Some of us have ready money to buy plots but are holding back following increasing stories in the mainstream media how several people have fallen prey to unscrupulous property dealers posing as property owners or brokers when buying property.
Muthoni, Nairobi
It is wise to borrow the saying that your security begins with you even when you have intentions of buying an eighth of an acre plot. It is always a virtue to be both alert and patient - never rush to close a deal that is too good to be true.
Majority of the popular 50 by-100 plots for sale in the outskirts of Nairobi are identified or sold through agents or brokers. As the first point of contact, it is important to keep proper records of identification of the agent or broker you are dealing with and confirm whether they are registered with the Estate Agents Registration Board (EARB).
It saves fortunes when a prospective buyer personally meets and talks to the registered seller of the property or their Advocate – who must have a valid practicing certificate for the current year.
Busia air crash: Report reveals officials boarded a death trap

Former banker who quit to venture into real estate family business

Ruto: Imported building materials to be taxed at 30 per cent

What home buyers must know before getting a mortgage
The Advocate should make a full disclosure of the legal details of the seller. It is wise to also request for and keep a copy of the national identity card or passport. There are instances where the seller of the plot is a company.
For such instances, having a copy of its registration certificate and identity cards or passports of the directors is important as part of your due diligence before paying a coin. Payments should also be made through your lawyer who should ensure that the purchase price is not released to the seller before successful registration of the transfer in your favour.
It is wise to spend some money to hire a licensed surveyor to confirm that the property exists on the registered and official maps – the dimensions and position on the ground should also be confirmed to be in order. The surveyor should also confirm that the beacons have been properly placed - if not, he/she should place them. The surveyor should further confirm that the property is not a public utility, earmarked for repossession or set aside for a public utility. A professional surveyor will use a copy of the original title document and access the property to undertake the due diligence.
Sometimes it costs nothing to drive or walk to the site where the plot is located and talk to people who reside there – they often know the genuine property owners and whether there are any related disputes. Try and also visit the area chiefs and other local administrators who may be aware of any registered land disputes.
Stay informed. Subscribe to our newsletter
You also stand a better chance of avoiding fraud when you have proper legal representation. The lawyer will assist in drafting and negotiating the terms of the agreement for sale.
— Harold Ayodo is an Advocate of the High Court