Premium
Women now drugging, killing men for financial benefit, police cases show
FEATURES
By Benjamin Imende | May 10th 2023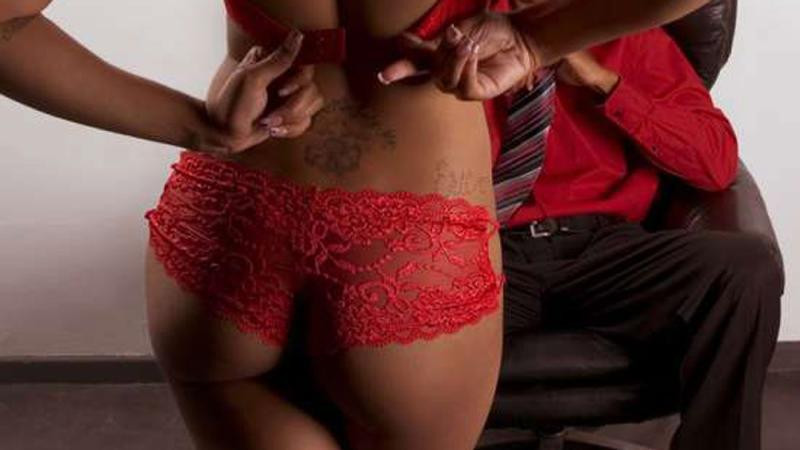 There are those young women who eat fare, request that you send them a bottle of wine, ask for Sh2,000 urgently, or my gas is over and I need to refill mob, or the "tuma lunch gang" in a bid to extort.
However, there is another ambitious gang that goes for the big kill and can murder or divorce a man for material things.
For instance, a former Kirinyaga deputy governor Peter Ndambiri was forced to distance himself from a sex scandal after he was recorded naked and in a compromising situation with Elizabeth Waithera Njuguna.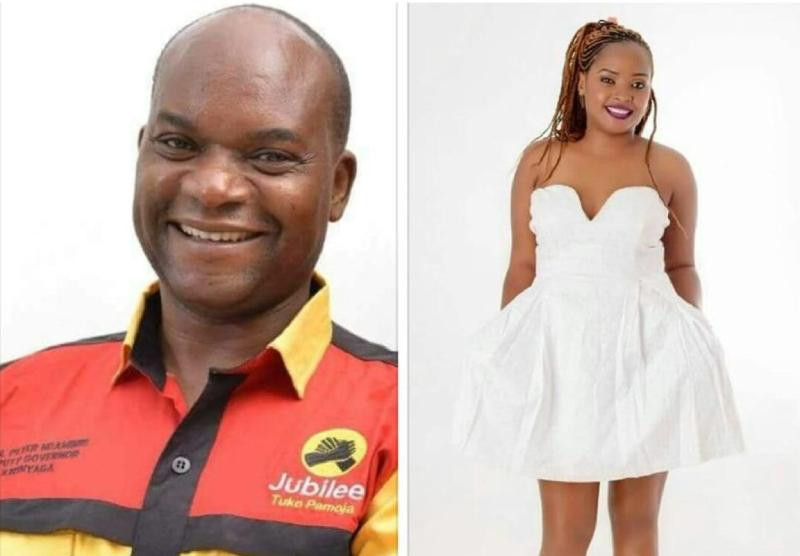 Ndambiri told the media after recording a statement at the Thika DCI offices in April 2018 the video was released after he refused to give the lady and a group of men Sh5 million. This is after Ndanbiri, who was videotaped having what appeared to be an illicit affair with somebody's wife,
He told the media that he was abducted, stripped, and made to confess that he had relations with that woman.
"I do not know the woman nor do I have a relationship with her; I was set up after I refused to part with Ksh. 5 million," said Ndambiri.
Outstanding Public Officers, institution feted at the 4th Huduma Ombudsman Award Ceremony

US rates: Is there light at end of the tunnel for battered shilling?

Senators want Moses Kuria fired over improper conduct

Moses Kuria: Time for politicking is over
Recording of subjects
The video was shot in Thika town long before a devolution conference in Kakamega but released during the gathering to create the initial impression that the video was shot during the event, forcing him to travel back to Nairobi.
Ndambiri confessed to having had uncountable sexual escapades with the woman in the video.
"I didn't know she was married. In fact, I was planning to visit her family for bride price negotiations. She didn't tell me she was married," Ndambiri pleaded after he was cornered by Waithera's accomplices.
He was in a birth suit, his legs straight, and sitting next to the woman.
"My apologies to you, brother, for this act. If I knew she was married, I wouldn't have come close to her," Ndambiri said.
During the press conference, the former deputy governor thanked God that he is still alive, adding that the criminals were out to make quick money from politicians, business people, and other wealthy people using dirty tricks such as kidnapping and recording them.
"I was the victim of people who wanted to extort me. I was hijacked and taken to an isolated house in Githingiri estate on the outskirts of Thika town, where I was tortured, whipped naked, and, under duress, forced to recite whatever I was recorded saying," he explained.
Stay informed. Subscribe to our newsletter
Waithera, the lady behind the extortion, visits joints frequented by celebrities and high-profile personalities from Central Kenya, where she works in cahoots with other accomplices to extort and embarrass victims.
Trade CS Moses Kuria, who came to Ndambiri's defence, said that there is a criminal gang in Kiambu that blackmails people by exposing their nudes on social media.
"I always say it is nonsensical to pay and succumb to blackmail because that only serves to feed such extortionist rackets and encourages criminal networks to thrive. It is a pity that the Kirinyaga DG did not immediately report the matter to the police," Kuria posted on Facebook.
Police officers, who spoke to The Nairobian, said that many victims negotiate with suspects and pay huge sums so that the videos are not released to the public.
Those who know Waithera well, such as Kiambu-based gospel artist Jayne Ge, said that it was not her first successful trap and that several people have been victims.
"The suspects know well that many people are married and have an image to protect so they do their assignments well before going to set a recording. They do their work so well that by the time they corner the victim, he is helpless and ready to pay them so that they don't release the videos," a top DCI told The Nairobian in confidence, adding, "The problem is that even if you bribe them, you become a soft target and they will still come back for more money."
The DCI, who has handled a number of those cases, says that gone are the days when women would get pregnant to get money from men and are exploiting other means, which involve torture and killings, to make an extra income.
Killing for inheritance
A 2018 Kenya Police crime statistics report explains that one in 10 murders is committed by a woman. It adds that women are more likely to kill people close to them and less likely to use a lot of force or plan.
The number of police officers investigating spouses linked to the gruesome murders of their partners as they seek to inherit matrimonial property is growing across the country. There are many reported cases of wives allegedly hiring hitmen to eliminate their loved ones for matrimonial property. During the murders, nothing is stolen as the hitmen escape.
If found guilty of murder, the Slayer Rule—a common law doctrine replicated in Section 96 of our Law of Succession Act—states that a sane murderer cannot get a piece of his or her victim's estate.
"A person who, while sane, murders another person shall not be entitled directly or indirectly to share in the estate of the murdered person," states the Law of Succession Act.
Drugging to get cash
Francis Macharia Ndung'u woke up on February 21 this year to find his 22-year-old wife, Caroline Wangui, missing.
The OB at Kayole police station said that Wangui had left behind their only child and a housekeeper.
"When I checked my M-Pesa account, I found some Sh240,000 had been transferred to my wife's phone number," Ndung'u told police officers later, adding, "I called her several times, but she did not pick up my calls."
Ndung'u was not feeling well and was asked to seek treatment before reporting the incident at Kayole police station.
He had been drugged, and the first was his wife.
The police, who managed to trace the stolen funds, established that they had been transferred from Ndungu's account to his wife's and her aunt, identified as Esther Wambui.
"They were all tracked and arrested by police after investigations were concluded," a police source privy to the investigations told The Nairobian.
A woman who drugged her husband explains more tricks they employ to get cash from their men, turning marriage into a commercial outfit.
Some women are killing their lovers for money and property, some as recently as last year.
Money to flash out
Martin, who loves them sexy, tall, skinny, fat, or average and prefers we use one name, explained that he was going broke getting women funds to abort. The communication expert who prefers we use one name added that nowadays he prefers they test together and he refers them to a specific doctor.
"I have never understood why, anytime I sleep with a woman, she becomes pregnant. Some got pregnant twice or three times a year, but nowadays we test, and the demand for abortion has reduced," he told The Nairobian.
Whereas married people have vowed to live together happily in the country, some have commercialized marriage, making divorce, once a foreign ideology, normal.
The Kenya National Bureau of Statistics (KNBS), which has been recording a steady increase in divorce rates over the last few years, reported in May last year that 5.5 per cent of Kenya's 12 million households, by 2019, were headed by divorcees or persons who had separated from their spouses. This translated to 661,628 households.
"Nationally, most of the male heads with children are either widowed or divorced/separated. However, for women with children, there is no significant difference among the various marital statuses," the KNBS report stated.