Premium
Debts, depression, and breast cancer: The sad story of Kisumu investor
FEATURES
By Harold Odhiambo | May 3rd 2023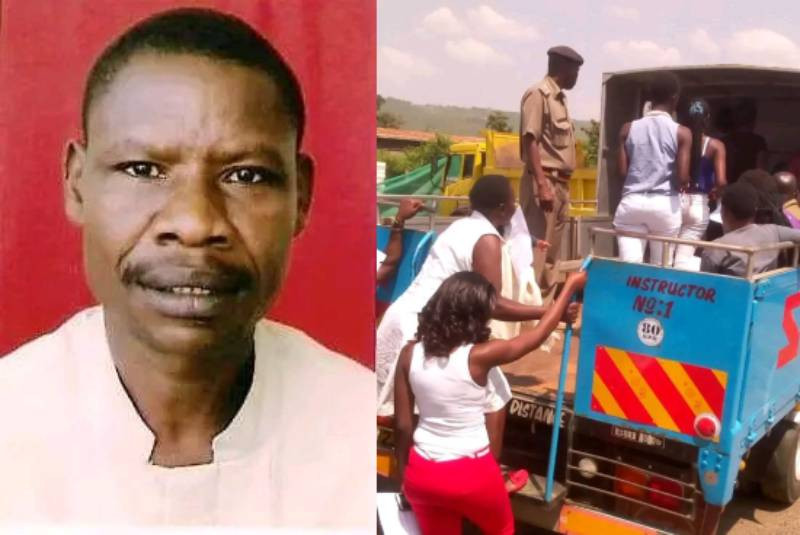 His is a story of pain, disappointments, and a sad ending for a man who inspired many people as an investor and politician.
In Nyanza, Samuel Nyakado aka "Samtec" is a household name. He had built his profile as a successful businessman who invested heavily in driving schools.
He was the brainchild of the Samtec driving school that operates in several towns in Western Kenya and had also invested in transport services in the region.
Nyakado was also a political enthusiast who last year made a bid for the Migosi ward MCA seat, a dream that faltered after he was floored in the ODM party primaries.
But all was not well with him. He was struggling with a financial crisis that threatened to bring him to his knees.
He is among hundreds of contractors who are yet to receive a penny from county governments in Nyanza and national government agencies after delivering goods and services.
At the time of his death last week, creditors were on his neck while payment for several contracts he had executed for various government agencies was yet to be settled.
So when a video of him surfaced on social media last week while partially naked and shouting next to an office in Nairobi to demand his payments, his family knew their strong father had finally lost it.
The family said his death was a result of several woes that had affected their breadwinner and pushed him into depression.
Sarah Nyakado, his eldest daughter, painfully narrated to The Nairobian how her father went through hell for the last two months.
On one end, creditors were demanding unpaid loans while, on another end, his debtors had delayed offsetting his dues even as he also struggled with a life-threatening disease.
A rare Sh200,000 payment he received from a government agency about two weeks ago never reached his pocket as a bank deducted it to offset his loan.
However, as the debts piled pressure on him, his health was also failing too.
It all started in February when he went for a medical checkup for a lump he had noticed in his breast but had been ignoring and treating with painkillers.
When he visited Jaramogi Oginga Odinga Teaching and Referral Hospital, he was subjected to several tests.
"He had a lot on his mind and used to assume the lump as he concentrated on his businesses. We did not know what it was and also assumed it was just a normal lump that would go away," said Sarah.
The family said it took them almost a month to get back the results.
"We were shocked when he was informed that he had stage four cancer of the breast. He was told he could only manage the pain with drugs because the disease was already at an advanced stage," said his daughter.
Although extremely rare, treatment of breast cancer in men is beyond the reach of most households. The family said that the facility subscribed drugs for him but he was not able to afford all the drugs because they were costly.
"He was distraught. He told us that several people owed him money and yet he could not afford medicine to treat his cancer," said his daughter.
To compound matters for him, a guardian who took care of him while he was still young passed on last month in Tanzania.
After the burial of his guardian on March 23, he travelled to Nairobi to follow up on debts a government agency he had executed a contract for to help him raise money for his treatment.
"We do not know what happened but I only saw videos of him protesting. It was extremely heartbreaking," said Sarah.
According to his eldest daughter, a bank he owed money to had also attached his lorry further worsening his situation.
When he travelled back home to Asembo, his condition worsened.
"He was stressed. He called me and started sharing with me some of the debts he had as well as the contracts he had executed but were yet to be paid," said his daughter.
According to the family, his condition worsened last Friday and they opted to rush him to the hospital. Unfortunately, he died before they could reach a medical facility.
Sarah said they are yet to establish how much money he was owed by various agencies. They described his demise as a huge loss for the family.
Following his demise, friends, and family mourned him as a hardworking man who was dedicated to transforming lives. They said he transformed many lives.
Ochieng Owino, a social media user, praised him for his efforts to champion road safety and described his death as a huge blow to the transport industry.
"He was instrumental in promoting safety on the roads. He worked closely with the National Transport and Safety Authority (NTSA) to push for policies to enhance safety on roads," said Owino.
His demise has also lifted a fresh lid on the frustrations contractors go through after executing government projects.
While some have had their properties attached by credit facilities after failing to offset their loans, others who undertook projects in the counties have turned been turned into beggars.
Nelson Mandela's grand daughter, Zoleka dies of cancer

Ruto-Raila talks may be headed the BBI way

Experts: Be observant of your babies' eyes for early detection of retinoblastoma

Joint Lions Clubs walk in Nairobi raises funds and awareness for pediatric cancer
Reports by the Controller of Budget for the first quarter of the 2022/2023 financial year do not inspire hope in all six counties in Nyanza.
Save for Nyamira, which paid contractors nearly half of the money it owed in pending bills, Kisumu, Kisii, Migori, Homa Bay and Siaya did not make any significant payments and are grappling with monstrous pending bills.