Premium
Kenyan men still unwilling to go for therapy despite high suicide rates Dr Stephen Kamore
FEATURES
By Silas Nyamweya | Mar 27th 2023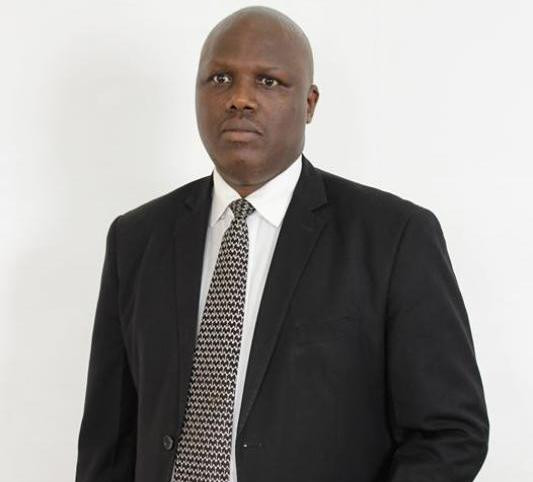 Dr STEPHEN KAMORE is a counselling psychologist, CEO and coordinator at the Counselling Research Institute of Kenya. SILAS NYAMWEYA caught up with him to discuss the rising suicide cases in the country and why the boy child needs affirmative action:
What do you think can be done to address the rising cases of suicide in Kenya?
It is true suicide cases in Kenya have been on the increase. One sad observation is that people do not appreciate the value of counselling services in our country. This is true concerning men. In every 30 cases of counselling handled by our organisation, there is only one man. The boys who turn up for counselling do so as a discipline enhancement initiative by schools. Looking at the data of people dying by suicide in our country, men are the majority. There is an urgent need for proactive affirmative action to educate our society on the importance of counselling services in promoting mental health. The government, religious organisations, NGOs, corporate bodies and the media ned to take the lead in supporting advocacy campaigns.
There are claims that suicide is caused by hereditary factors, how true is this?
There are suicide risks related with genetics and family history. Studies have established a genetic basis for suicidal behaviour. However, this is a controversial question among scholars that has no consensus. In my perspective, suicide is a complex phenotype with multiple contributing genetic and environmental factors. My observation from counselling is that environmental factors lead to suicide more than hereditary factors. I do not fully rule out genetic factors because if a mental illness is inherited such as a major depression, it can further increase risk of suicide.
'I once contemplated suicide': Dorcas Rigathi speaks on struggle with mental health

Gender equity's contribution to economic growth

Raila's political star is shining while the president's is slowly dimming

Suicide attempt: State split on bid to abolish law making it a crime
Do you think the government is doing enough to address mental challenges affecting citizens?
First, I appreciate the initiative taken by the government in supporting HIV and Aids testing and counselling in our society. Second, the Counselors and Psychologist Act 2014, in its effort to support counselling and ensure the services are provided by professionals. Thirdly, the government supports the provision of counselling services to its employees in the public service. Some government health facilities employ psychologists to offer counselling services to their clients.
In the education sector, the government has been advocating for the provision of guidance and counselling services to learners by implementing the Education Act 2014. However, the government initiative in addressing mental health challenges is still wanting. There is urgent need to support research in mental health. Efforts are required to educate society about what is mental health and how counselling services can be an intervention. Finally, the government should support establishment of free counselling centres away from hospitals accessible to the members of society.
What are some of the weirdest cases you have encountered as a counsellor?
Stay informed. Subscribe to our newsletter
In counselling, it is not professional to classify client's case as weird. In counselling, there is nothing weird about clients' cases. Every case is treated from the client's frame of reference. All clients' cases are simply perceived as problems irrespective of their nature. However, some problems can be more complicated than others but that does not mean they are weird.
What contribution and impact has your organisation made in counselling and psychology?
Counselling Research Institute of Kenya has made some contributions in counselling and psychology by conducting studies and adding new information to the field. Our researches are published in international journals. Through our research findings, we have made professional recommendations that can be used to improve counselling services in our country and especially in our education institutions. We have further developed counselling and psychological programmes to empower the community as an initiative of alleviating the psycho-social challenges impacting negatively on mental health.
Further, the organisation has started publishing books that empower professionals in counselling and psychology in addressing challenges facing our society such as "Art of Parenting". One of our future plans is to have a research journal on counselling, and the publication of a quarterly magazine on counselling and psychological issues. I want to admit that our main challenge has been a lack of enough funds and support in conducting research and implementing counselling programmes already developed out of researches conducted.
Why have you incorporated the boy child empowerment initiative in your programmes and campaigns?
Parents, faith-based organisations, government departments, researchers, and media in Kenya are concerned about the status of the boy child as reflected in the declining performance in national exams, school dropouts, drugs and substance abuse, crime and child labour. The issue of the boy child has been featured in our local media and labelled "boy crisis". Many observers are occasionally commenting on the increasing "man problem" possibly fed by the "boy crisis."
In response to this perceived challenge, we conducted a study on "Challenges hindering the preadolescent boy child successful transition to adulthood in Juja Sub-County Kiambu" published in an international journal. The objective of the study was to establish the root causes of the perceived challenges facing the preadolescent boy child. The study revealed that the boy child has challenges in the family, school and community.
In schools, the challenges the boy child faces include weak school bonding, neglect by teachers and school administrators, declining academic performance, harsh disciplinary measures compared to the girl child, and teachers' negative attitude toward the boy-child. In the community, there are negative attitudes toward the boy child, retrogressive cultural values, harsh disciplinary measures compared to the girl-child, failure of leaders to implement the children law and policies in defence of the boy-child.
The study revealed that there is no gap in legislations and policies concerning the welfare of the boy-child, but limited enforcement of law and policies in protecting the boy-child.
The study recommends the initiation of affirmative actions to create awareness of the emerging challenges of the boy child in our modern society, early intervention programmes to address boy-child challenges from the preadolescent stage of development, empowerment of fathers on effective mentorship of the boy child, strengthening the family unit at the immediate environment that nurtures the boy child and collaboration with media, faith-based organisations, education institutions, national and county governments in enhancing the well being of the boy child. This is the ground for the inclusion of boy child empowerment initiative in our programmes and campaigns. The initiative is working well and gradually reaching out to boys throughout the country. However, I request the government, NGOs, faith-based organisations and corporate sector to support the initiative. Any partnership and collaboration in this programme is welcome.
Some say the boy child is a neglected 'species' in Kenya yet the girl child is continually being empowered, what implication does this have on society?
Human rights advocates have done an amazing job in protecting the rights of women and the girl child. We have witnessed a rise in the number of women taking up leadership positions in Kenya. The number of ladies that are involved in academia is impressive.
The traditional careers that were male-dominated have now been embraced by the female gender. This is commendable progress in empowering the girl child and women in general. However, as Kenya progresses in addressing the fight for women's rights, it seems that we have taken a back seat in ensuring that both genders are equally progressive.
The Kenyan boy child has become less competitive and it is, therefore, imperative that affirmative initiative be taken to push for more men to take up mentorship roles to empower an equally competitive male generation. Kenya needs empowered men and women – the lack of focus on male empowerment leaves a gap and leads us to a society with empowered women who do not have male counterparts who are equally empowered.