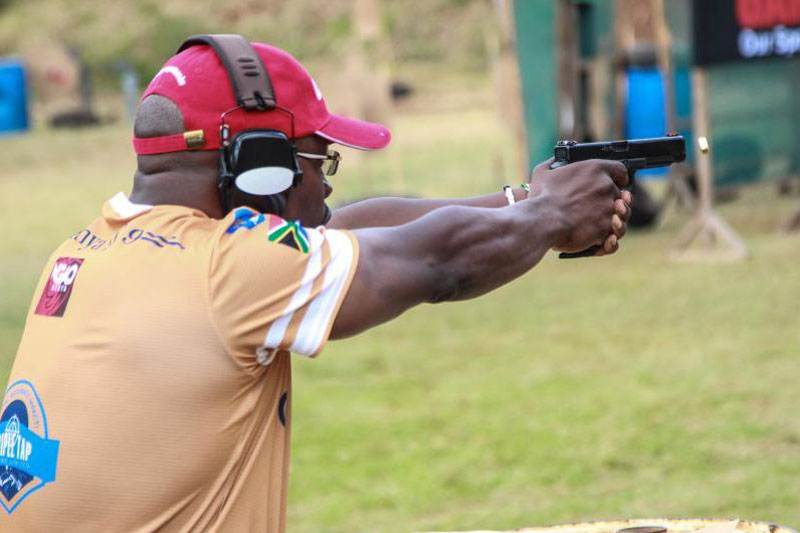 IDPA shooting Expert Sammy Onyango has landed an invite to Magtech Cup, a Hungarian National Championship tournament from July 5-6.
Onyango, who finished third overall at the Phumpailin IDPA championship 2019 held in Thailand on May 25-26 said he was looking forward to a good tournament in Hungary.
The Kenyan, who leaves the country on Wednesday, will compete in the Service Stock Pistol (SSP) division and believes it will be a big test for his shooting skills.
"I am getting better at every tournament. The tournament in Budapest (Hungary's capital) is yet another opportunity to test how far I have come," Onyango told Standard Sports yesterday.
Onyango, a member of Kenya's IDPA Shooting team preparing for the World Championship in Alabama, the USA in October, struck gold at the Phumpailin IDPA championship last month.
"It will be my first time playing in Eastern Europe. I don't know what MagTech Cup holds for me but I am going there to give a good account of myself," he said.
Meanwhile, the IDPA Shooting team is mourning following the tragic death of Sergeant Al-Amin Lubisia in a road accident at Kimende along Naivasha-Nairobi road on June 18.
Lubisia was a Kenya Prisons Services instructor until his death following serious injuries sustained in the accident. He was an Expert IDPA Shooter and a member of the National Gun Owners Association of Kenya. He will be buried tomorrow at his rural home in Webuye, Bungoma County.