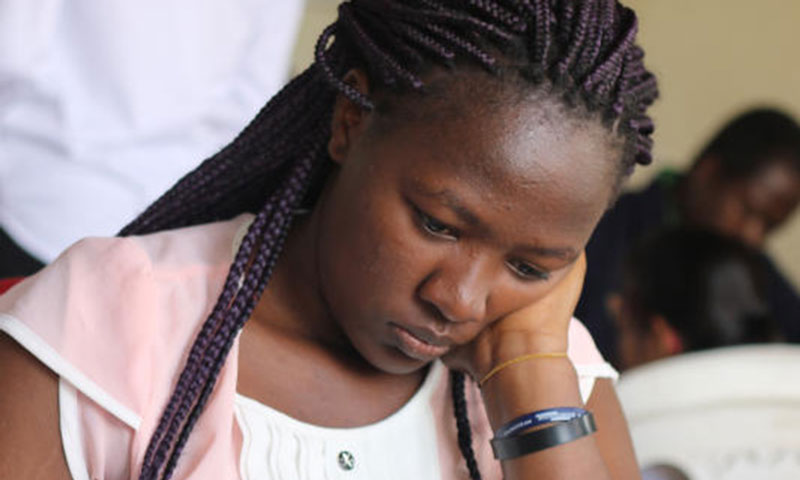 Defending champions Ben Magana and Joyce Nyaruai won their matches on the first day of the national chess championships at Parklands Sports Club yesterday.
Magana edged out Andrew Owili while Nyaruai was too good for eight-year old Janki Nipul Shah.
The victories bolstered chances of Magana and Nyaruai of retaining their titles for the second successive year.
Nyaruai needed just 34 moves to win her game and her opponent admitted it was a tough one against the defending champion.
"I made a mistake and she took advantage of it but it was a great game for me. I hope to do better in the coming games," she said.
National under-16 champion Timothy Mwabu easily swept aside Owen Ochieng as men's matches got underway.
It was Mwabu's first major tournament since he took part in the Africa Youth Chess Championships in Kisumu in August and he took less than 30 minutes to dispatch his opponent.
The Form Two student at Alliance High School is one of the championships favourites in the under-20 category.
Victory in this category comes with an opportunity to represent the country in the Africa Junior Chess Championships in Uganda at the end of the month.
Mwabu said that though he had easily won in the first round, he expects tougher matches in the coming days.
"In the first four moves, I had taken two pawns already and he did not seem much of a challenge but going forward, it is going to be very tough.
"However, it does not scare me and I have a good chance of winning the tournament like anybody else," he said.
Huge turn out
In other matches, Evans Sinoya beat Don Kamani while Harmony Odhiambo got the better of Lenny Muiruri.
Chess Kenya president Bernard Wanjala said they are delighted by the huge turn out and promised that next year, the association will increase the prize money to attract more players.
"We are very impressed with the turn out especially in the ladies' section where more than 40 are taking part. This is actually the highest number we have had in quite a long time and we promised to make it even bigger next year," he said.
Apart from the lucrative cash prize on offer for the winner, the tournament, which ends on Sunday, is also being used as part of the qualifiers for the All-Africa games to be held in Morocco next year.
This event is the first leg of the qualifiers. The second leg will be held in February.