Kenyan shooters brace cold weather to lift trophies in IDPA Championships
The Kenya team at the IDPA 2018 Africa Championships braced the cold weather of minus 3 degrees Celsius at Vlackfontein shooting range, Ermelo, Mpumalanga South-Africa to put up a brave fight in the competition that saw the shooters emerge top in various categories.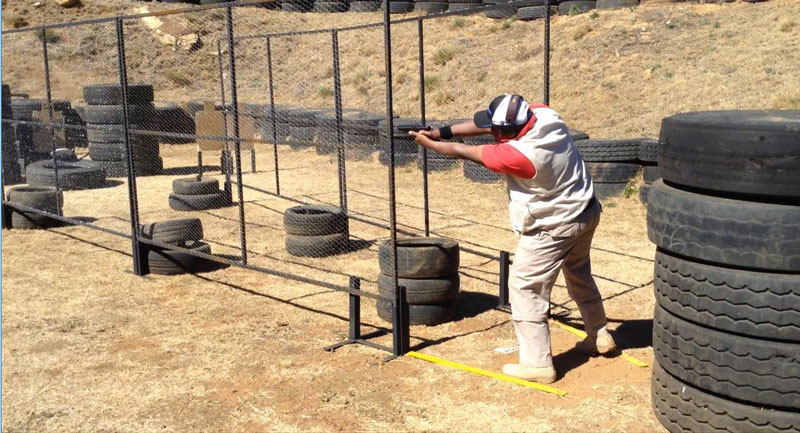 Eight categories were represented in the competition that saw over 300 participants battle it out.
In International Category ESP Division Eric Wachira was first with a score of 421.11 , Anthony Kamunyi came second with a three second gap and total score of 424.40 and third was Shuruti Mwanjirani with a score of 496.75.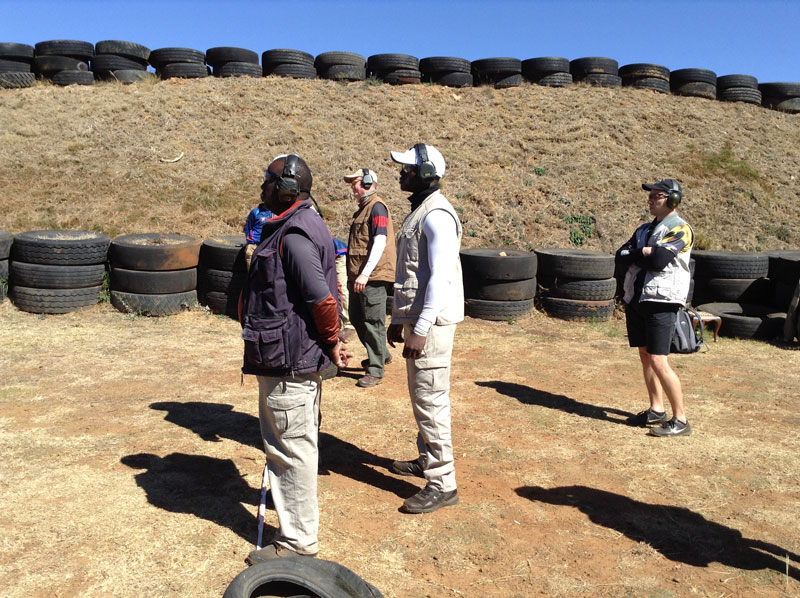 In the SSP International Division, Master shooter Eng Robert Nyamongo came in first with a score of 374.03, Expert shooter Sammy Onyango scooped second position with a score of 439.15 , while Peter Njoroge aka (PN) came in third with a score of 442.05 and was promoted to SharpShooter classification by virtue of his scores.
In the Law Enforcement Category Sgt Alamin Lubisia of Kenya Prisons came in first with a score of 479.20 whereas S/SgtDaniel Kyalo aka Ninja came in second with a score of 522.58. Gert Janse van Rensburg from South Africa came in third with a score of 559.11.
Shuruti Mwanjirani was the 5th most accurate shooter in the entire shoot with 19 points down and Eng. Robert Nyamongo was 7th most accurate shooter with 39 points down.
Overall scores in ESP Division Eric Wachira came in 15th and Anthony Kamunyi came in 16th. Being their maiden appearance at the annual event it was by all standards a superb display of speed and accuracy.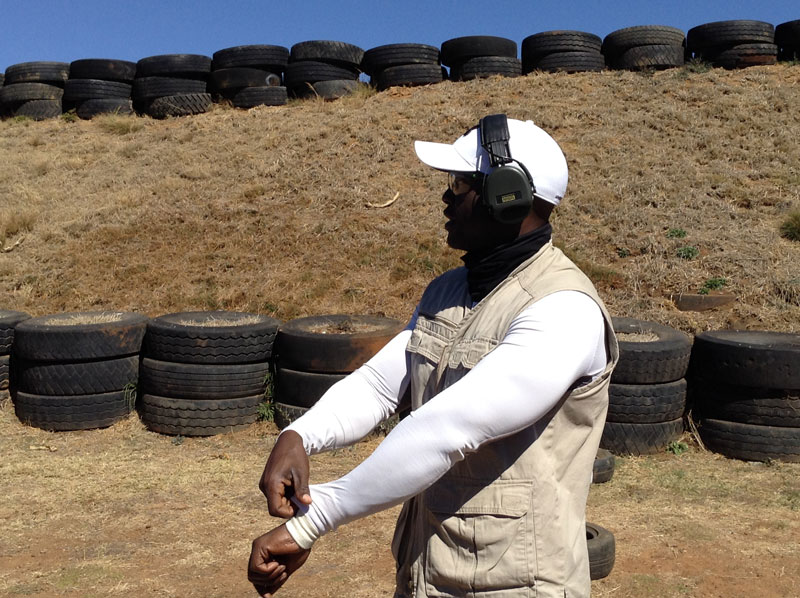 The competition had its share of intrigues. Celebrated Master shooter Mohammed Omar who had sustained an Injury ten days to the IDPA competition put up a brave fight and made it to the final leg. But things went haywire for the top shooter when he was given a disqualification (DQ) on technical grounds as he shot his last shot. That cost him the show!
"You get DQ'd for several reasons, but the one that took people out was flouting the 180-degree rule for muzzle direction and when one gets 2 finger violations - meaning that they shot from one target to the other without maintaining a finger off the trigger. A first finger violation attracts a penalty of 3 seconds and serves as a warning. A second finger violation attracts a DQ" Said NGAO Kenya chairman Anthony Wahome.
According to Sharpshooter Soi Kilonzo from Mombasa, the stages were quite good, the safety officers were friendly and helpful, the only challenge they had was the weather.
"Yesterday we were shooting in the morning with temperatures at minus 3 degrees, It is not something we are used to back in Nairobi. We had a trigger freeze (trigger being hard) but today is a better day "He said.
Similar sentiments were echoed by Marksman shooter Dafton Mwitiki who couldn't feel his fingers because of the cold but was happy that everyone from Team Kenya made it to the second round.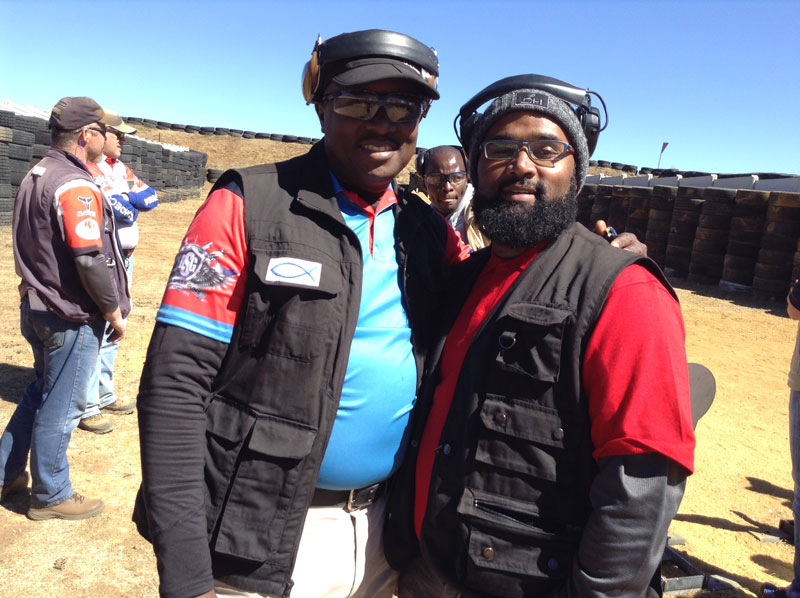 NGAO Kenya Vice Chairman Sammy Onyango praised the Kenyan government and National Gun Owners Association (NGAO Kenya) for massive support they offered the team. He had nothing but praises for IDPA South-Africa President Vivian Whitley, and Ian van der Bank, the South African top shooter and who also won the overall title in this event , whom he said has trained Master shooter Eng Robert Nyamongo , Eric Wachira, Shuruti Mwajirani and a host of other shooters.
Secretary General of NGAO Captain Alex Migwi thanked Vivian Whitley for effortlessly facilitating the smooth passage of their firearms within the shortest time possible unlike in previous years where they struggled.
Chairman Anthony Wahome seized the moment that charged the entire award ceremony "Vivian perhaps this is the only chance, but I want to challenge you; we call it the IDPA Africa Championships. It therefore needs to rotate in Africa, and we are inviting you to come to Nairobi. We have enough space to accommodate even 2000 shooters. So Mr. President Sir, with your permission, I'm challenging you, 2019 IDPA Africa Championships Nairobi, Kenya".