Farmers decry delay in payment of Sh3.5b for maize deliveries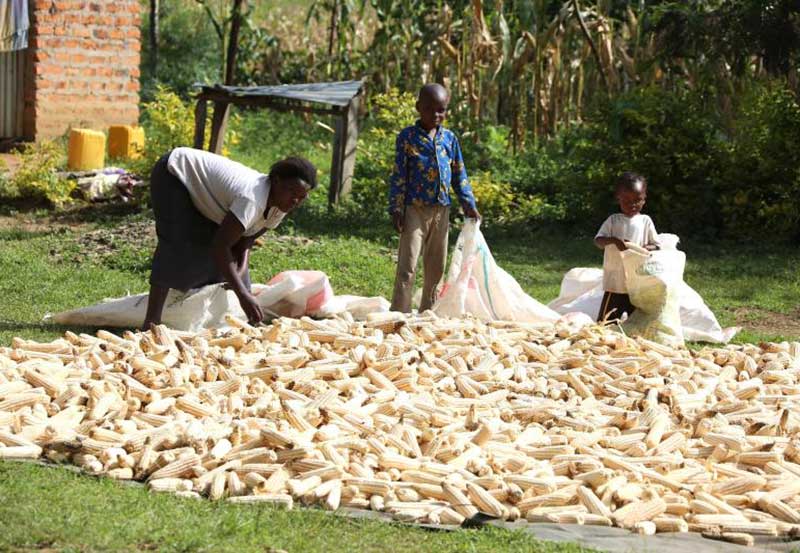 Maize producers in the North Rift have expressed concern at the Government's failure to clear a Sh3.5 billion debt it owes them.
The farmers, who met in Eldoret on Tuesday, said despite promises by high-ranking government officials, they had yet to be paid for the maize they supplied to the National Cereals and Produce Board since January.
"It is unfortunate that the Government has decided to frustrate the producers of the country's staple food. It is now over seven months and farmers are still waiting for their dues," said David Kipsiya, a farmer from Uasin Gishu.
The farmers said they wondered if the Government would be in a position to buy the current season's crop that is due for harvest within the next three months.
They said they would stage street protests from next week to demand their dues.
Beggar farmers
"We are pressing for our rights. What happened with our produce that is currently at the depots? Why has the Government reduced farmers to beggars? If the State does not heed our calls within seven days, we shall demonstrate in order to express our dissatisfaction," said Mr Kipsiya.
Kimutai Kolum, another farmer, said most of them had been unable to apply fertiliser to their maize due to lack of funds and expressed concern that the grain's production could decline.
The farmers complained that the delayed payments had made it difficult for them to meet their financial obligations, prompting them to dispose of alternative such as livestock to pay for their children's education.
They accused the Government of turning a blind eye to their plight, saying some top officials were only preoccupied with 2022 succession politics.
"We are united because of the challenges facing farmers. This is not based on political affiliation, as they want us to believe," said former Eldoret South MP Jesse Maiz.