Glut: Uganda maize adds to farmers' misery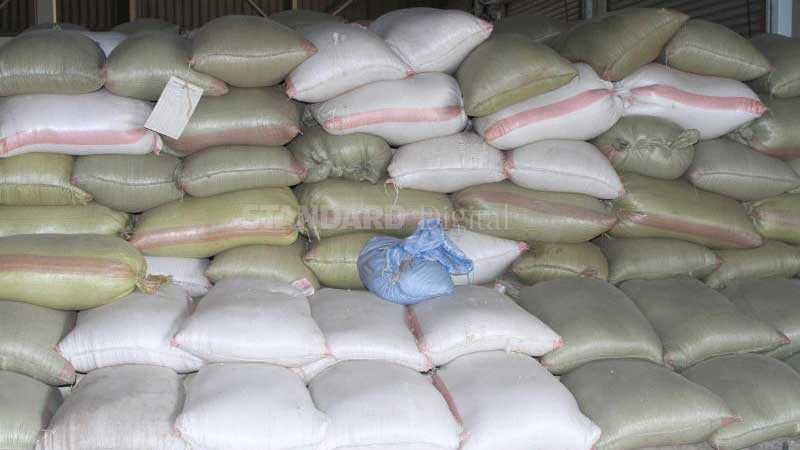 More than 45,000 bags of maize have been imported into Kenya from Uganda in the last week alone, exacerbating a glut that is hurting farmers.
Focus is now shifting to the Busia border, where most of the maize is entering the country.
The huge volumes being imported suggest that wealthy individuals - oblivious of the cries of local producers - are behind this latest scandal.
Trends indicate that the runaway importation has only increased despite the soaring stockpiles of local harvests at the cereal board's stores.
A 90kg bag of the maize from Uganda goes for Sh2,000, while the uptake price by the National Cereals and Produce Board is Sh3,200.
Traders are banking on the rock-bottom prices across the border to dump the commodity for a quick and fat profit with local farmers left struggling to offload their grain.
Daily tracking of imports conducted by Ratin – an agricultural intelligence network, reveals the worrying trend that has seen opportunists benefit from a pricing programme intended to encourage farmers.
In the first quarter of 2018 alone, the imports had jumped by half compared to a similar period last year. Already, a deal has been entered between traders in Kenya and Uganda, through the respective miller lobby groups, to import nearly 700,000 bags over a three-month period.
"Between April and June, a further 60,000 metric tons is likely to be exported to Kenya alone, attracted by high prices," Ratin said.
An importation deal, which exploits the duty-free trade in the common trade area, significantly undermines farmers' welfare while delivering huge profits to the traders and millers. It could not be immediately established whether the maize importation pact has been endorsed by either government.
Nic Hutchinson, Chairman of the Cereal Millers Association, said the agreement was only a framework through which the two countries would transact and take advantage of any oversupplies. He denied that any of its millers had imported maize from Uganda under the agreement entered two months ago.
"I can assure you that we have not imported any maize under the agreement – which was not entered by us, but between the NCPB and the Uganda Grain Council," he said.
With endorsement or not, the deal is likely to come under intense scrutiny.