Anthony Nielsen to return to action with the Hill Climb event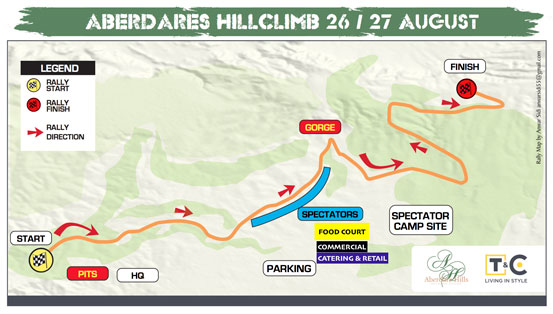 Former Motocross champion, Anthony Nielsen makes his return to active competition with the Shell-sponsored Hill Climb Competition on Saturday morning.
"The hill climb sounds like an amazing fast event in which I enjoy. After my accident it took me very long to trust my eye and reaction judgment but over the last eight months I have gained confidence again," said Nielson.
The two-day event will start from 12-6pm today while the second day will take place tomorrow from 8am-2pm.
The 39-year-old competitor has also won raid rallies both on a bike and buggy in the past but never managed to win driving a car.
This will be his first race after two years. He had horrific accident during a rally raid event whereby he had broken his left femur. The former champion has been back on the bike but only fun rides and mainly to keep fit.
Neilson added: "I have been Kenya Motocross champion for three years in a row Kenya. I also captained Kenya at international meetings for over the six years in most of the African enduro championships. Our best achievement was second overall in Zambia two years ago."
The competition is open to machines varying from 4wd and 2wd rally cars, souped up motorcycles and buggies normally seen in their respective competitions during the other times of the season.
The special sport is to test the speeds and knowledge of the cars and its drivers.
The Aberdare Hill Climb, is commonly known as Hill climbing sport and is one of the oldest form of motorsport that originated in France over 100 years ago.
Cars are run one at a time, so the sport is relatively safe. The fastest driver to reach at the top the 3-kilometer stretch is declared the winner in each of the several categories of the competition.
The main competition will start on Saturday start at 12-6pm with three heats. Sunday will see the final races of further four heats to determine who is the best sprint driver of the day.
Hill Climbs are a great way into motorsport, but many get hooked and never move on. If you want to drive fast in a competitive environment and a friendly atmosphere then this is what Hill Climbs are all about.
Neilson is the former twice winner of the Kenya Motor Sports Federation personality of the Year in 2012 and 2014 respectively.
For those wishing to get to the venue just follow the instructions by driving for 2.2km from Delamere Kobil by the outskirts of Naivasha - then turn left on murram - turn right under tunnel. Drive for 6km to Aberdare Golf Resort. The event is also going to be sponsored by Shell Kenya and Coca Cola respectively.
The Entry List:
1. Ian Duncan –Ford Capri, 2.Ian Duncan –Buggy, 3. Boldy Chegar, 4. Onkar Rai, 5. Carl Flash Tundo, 6.Anthony Nielsen, 7.Asad Anwar, 8.Ben Spinks, 9. Karan Patel, 10. Andrew Pleasance, 11. Raaji Bharij, 12.Francesco Checchini, 13.Hamza Anwar, 14. Adin Haq, 15. Rajay Sehmi, 16.Jansher Sndhu, 17.Jasminder Bharij, 18.Jonathan Bovard, 19. Aman Sodi, 20.Kirit Rajput, 21.Konaine Yakub, 22.Kunal Patel, 23.Manik Choda, 24.Mikey Hughes, 25.Nikhil Vishram, 26.Numan Yakub, 27. Chantel Young, 28. Ajitesh Kapoor, 29.Raddadi Othman, 30.Raiyan Ganatra, 31.Rajesh Maini, 32.Rehan 1, 33.Rehan 2, 34.Ryan Bailey, 35.Salim Wali Mohamed, 36.Samman Vohra, 37.Shailen Mughal, 38.Shemir Yakub, 39.Shishir Vora, 40.Tariq Rashid, 41.Tash Tundo, 42.Tejj Sehmi, 43.Umar Slatch, 44.Umraj Sehmi, 45.Yuvraj Matharu