Mt Kenya elite group has proved to be a force, now the hard part starts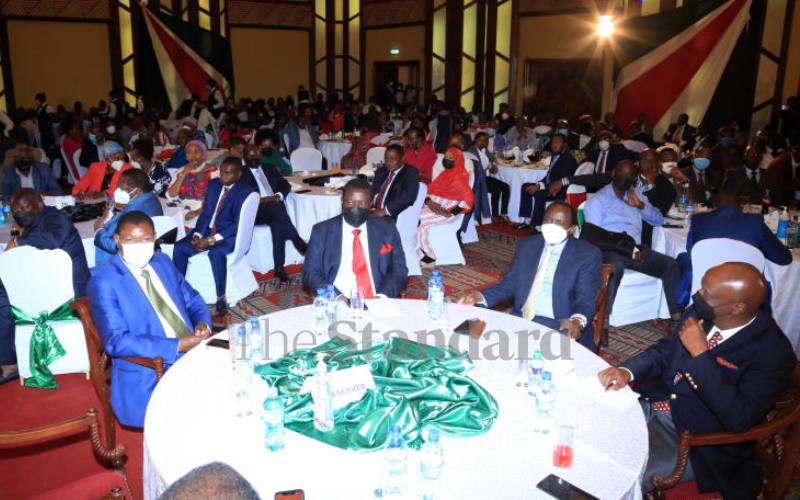 With elections, different forces fill the political space and try to influence the direction public policy should take. Various entities temporarily capture public imagination and disappear.
Mount Kenya Foundation (MKF) is emerging to advance and protect Mt Kenya region's interests in the face of electoral uncertainties. While it expects to have long-term presence, it also has to contend with other entities claiming to represent the interests of the region.
The genesis of the foundation is the 2007 chaotic elections when many Mwai Kibaki supporting groups tried to visualize a future in the midst of a potentially hostile environment. While assorted 'leaders' with different agenda repeatedly talked of unity, they always failed to unite.
Two factors enable MKF to emerge as a political force. First, other competitors also want to lead or guide the region. They include Martha Karua's Mount Kenya Forum and various elder groups that declared Justin Muturi the Mountain spokesperson. There are also the ambitions of Mwangi wa Iria, Jimmi Wanjigi, and possibly Mutahi Kagwe. They all want to discredit the assumption that Mt Kenya will not produce presidential candidates.
Second, the seeming power vacuum genderized the Mountain and implied voters were an eight million collective girl-attracting suitors and hunters. The leading hunters are three 2007 Pentagon commanders who have since fallen apart and each wants to be president.
These are DP William Ruto, ODM leader Raila Odinga, and former VP Musalia Mudavadi. Some of them, due to their perceived violent past and utterances, generate fear across the Mountain. With his populistic 'bottom-up' economic logic, Ruto seemingly threatened to disrupt the existing socio-economic order.
MKF had to do spectacular things to claim ownership of the 'collective girl', ready to receive dowry, by capturing public imagination. It had to make itself acceptable first to the Mountain. Second, it thought of identifying and promoting an appropriate presidential candidate as the choice of the Mountain, without alienating voters.
It undertook to do both by rallying willing governors and leading politicians to join socio-economic movers in hosting candidates. It then organised separate televised luncheons for Raila and for the OKA team. What the two luncheons had in common was fear of a possible Ruto election which probably forced MKF to act forcefully and visibly to offer guidance to voters.
The Raila luncheon was well orchestrated to give the impression that he was the choice of the Mountain. Some speakers loosely talked of Raila as Mandela in Kenya and implied that the Mountain was Raila's to take. One little snag, however, was that the MKF praises for Raila ruffled OKA principals who expressed displeasure by cancelling their luncheon.
In the second luncheon for OKA, roughly two weeks later, the bullishness was gone and high powered attendance was missing.
The luncheon turned into a warning and assurance exercise with MKF appearing restrained, and trying to regain general credibility. In the two luncheons, MKF gained desired mileage to speak for the Mountain but it does not have monopoly. It is not alone. It still has to worry about those others who want to collect the dowry.