Man narrates curfew ordeal after being arrested three times in one night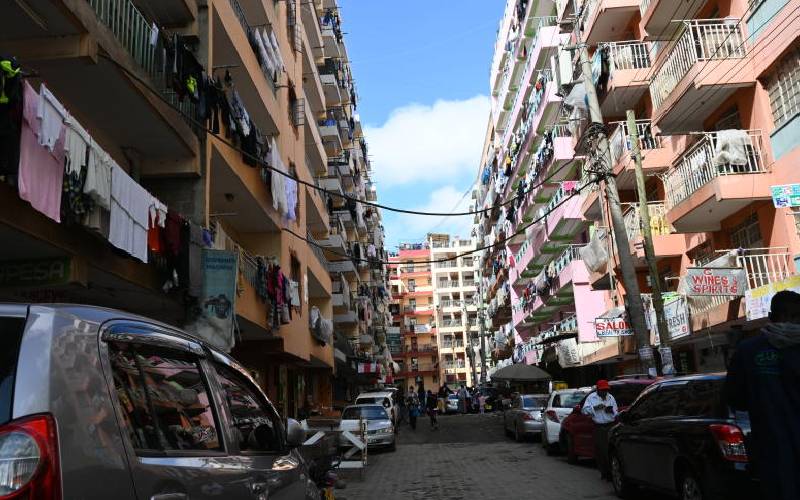 Pipeline residents have decried rising cases of police harassment and extortion during curfew hours—and have asked President Uhuru Kenyatta to lift the curfew altogether.
The residents claim police have been making a kill from individuals found outside—just minutes after curfew hour strikes in the name of enforcing curfew regulations.
They claim the officers, mainly mean-looking female cops, have perfected the art of arresting people, extorting them before releasing them to go home only for another group of officers to pounce on them.
In a movie-like narration, Bernard Nguema, a resident of Pipeline in Embakasi Saturday told Standard Digital how he was arrested thrice on Friday night and forced to part away with Sh2000 to buy his freedom.
Nguema said President Kenyatta should remove the night curfew to save them from the police officers.
"I don't care about the lockdown because I don't travel outside Pipeline, but they have fleeced us in the name of curfew, President Kenyatta must do something," he said.
Nguema had left his friend's house, less than a kilometre from his house, a few minutes before 8pm before being arrested and bundled into a waiting police van.
Take a quick survey and help us improve our website!
Take a survey
"By the time I was being arrested, it was 8:04pm, I pleaded with them to allow me to rush home, but they could hear none of it," he added.
With threats of being taken to the Station where he would be fined more, Nguema paid Sh1000 for his freedom and on his way to the house, he was arrested for the second time by another group of officers.
"I walked from Penda Medical Clinic [near Pipeline main matatu stage] to Aston Villa where they stopped me and other people who were rushing to their houses," he said.
"They had just released me near my house about 80 metres stretch to my house when another group of officers pounced, despite informing them that I had just been released by their colleagues.".
Having insisted that he had no money the officers told him to call his friends, or he is taken to the station.
The officers drove him around the estate until a friend sent him Sh1000 which he gave the officers Sh500 before being released.
"They took me back to Taj Mall and left me there after going round and round with me in the estate collecting more people."
Nguema was arrested for the last time near Penda was walking past curfew hours and forced to pay Sh500 for his freedom.
I reached my house at 10pm having been arrested three times and lost my Sh2000 on the way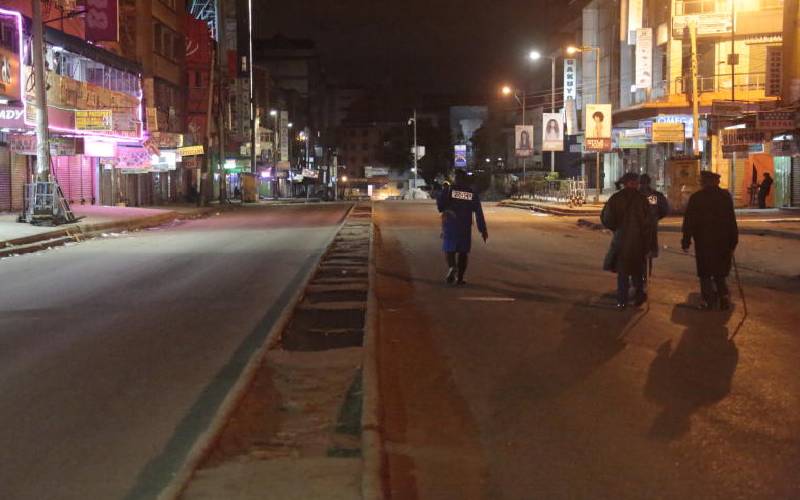 Nguema's case is not isolated, Titus Mulei another resident, claimed he was arrested at 8:10 pm and forced to pay Sh500 to be released.
Mulei said the officers walk around with a till number collecting money before deleting the M-PESA messages.
"This is not good for locals most of whom are broke because of the Covid-19 pandemic. If it continues, we will be impoverished," he said.
Locals now want the curfew removed saying the virus does not walk at night and that only masking and keeping social distance will contain it.
"Cases of an individual being arrested even four times in a night are now common since the curfew began, maybe the government should entirely lift it," said Edwin Khagia who operates a butchery in Pipeline.
Khagia said the government should not behave as if Covid-19 walks at night, adding that the curfew cannot help contain the virus.
President Kenyatta during his speech on Labour Day at State House Nairobi, reviewed the 8pm to 4am curfew.
The curfew will now be from 10pm to 4am beginning Sunday, May 2.
Rogue officers
But speaking to Standard Digital on the phone, Embakasi OCPD Francis Ngugi asked anyone who has been harassed or extorted to report the matter to him so that action can be taken.
Ngugi said their officers on patrol do not have till numbers and are instructed to take any suspect arrested to the station.
Any Kenyan arrested out there should not bribe the officers, let them come to the station if they want such cases to reduce," he said.
Ngugi said there are reports of rogue officers arresting people and extorting them during curfew hours and urge members of the public to help them identify them.
"We are investigating reports of rogue police officers [not from Embakasi] walking with till numbers and making arrests in Pipeline," he added.