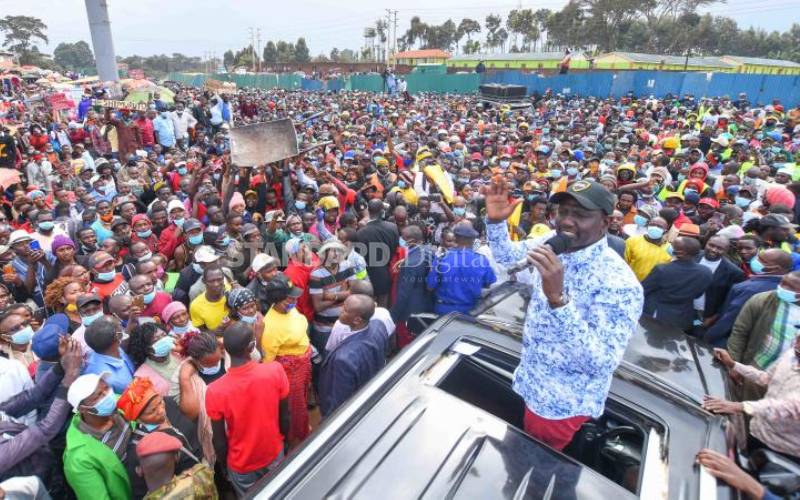 In the next 18 months, Kenya will experience political heat as leaders jostle for positions, change alliances, make false promises, invent new insults, and still expect voters to believe them.
They will entertain, excel in undercutting each other, and keep Samuel Kobia's National Cohesion and Integration Commission (NCIC) busy. Since Kenyan elections are rarely just domestic, 'donors' will pump in resources to their favourite candidates, especially at the presidential level.
Foreign powers' funding of campaigns to influence outcome is not new. It is an aspect of international power play. In 1957, during the first election for 'natives' in colonial Kenya, Americans sent 2,000 dollars to ensure Mboya defeated Agwings Kodhek in Nairobi.
Using The Hague as an excuse, the West unsuccessfully tried to destroy the UhuRuto candidacy in the 2012/13 election; the voters disagreed with the West, partly because Uhuru Kenyatta and William Ruto had a 'dynamic duo' political image. They were together in 2002 when they lost to Kibaki and in the 2005 Banana-Orange referendum. They parted company in 2007 only for The Hague to re-unite them with charges of organising mayhem. The two looked inseparable, especially during the 2017 re-election campaigns. Even then, external 'donor' forces tried to determine the sequence of events but the duo survived.
Having attained their common objective of getting elected and re-elected, differences of objectives between the two crept up through the March 2018 dynamite called 'handshake', which created a new Uhuru/Raila duo.
Read More
Yet, as an impression arose that Raila was systematically replacing Ruto in Kenya's political pecking order, the NASA coalition was disintegrating. There was additional fragmentation in both Jubilee and ODM as followers differed with leaders and shifted to camps of new inclination. Increasingly, Ruto became the focus of attraction to those 'unhappy' in Jubilee and ODM.
While Uhuru's concern was to build a legacy with Raila's help, Ruto's interest was to secure his 'kumi'. Two pieces of advice seemingly jolted Ruto into mounting his 2022 presidential run despite Uhuru's desire to downplay political campaigns. First, former Kiambu Governor William Kabogo advised him to look for votes rather than to expect them.
Second, Uhuru told people to tell Ruto about their grievances when they see him 'tanga tangaing' in their neighbourhoods. Ruto took the two statements seriously and worked to 'tanga tanga' everywhere, including political 'bedrooms', inspecting 'projects' and giving reports on Jubilee achievements. In the process, Ruto developed a large national 'hustler' following, politically stole the poor from Raila, and captured imagination as spokesman of the underclass.
The emerging Ruto political upsurge worries other 2022 presidential aspirants. These include Raila, Musalia Mudavadi and Kalonzo Musyoka. Uhuru, having made it known that he would not support Ruto, especially following the Sagana III rallying of the Mountain political troops, opened the competition to other aspirants to battle Ruto.
This appeared like a shift on Uhuru's original position of 'Ruto Kumi' which, Jubilee Vice-Chair David Murathe explained, was understandable in the context of political seduction. Ruto, on his own, accepted the shift, and intensified his 'mashinani' reach. Uhuru, however, is seemingly under pressure to endorse either Raila or Mudavadi. If he does, the subsequent endorsement fallout may not be pleasant.
Mutual accusations
The other three downplay their differences to concentrate on attacking Ruto; he enjoys returning the favour. All appear to have DDTs (Department of Dirty Tricks) to disrupt opponent functions, as happened at Githurai and Burma.
Funerals have become campaign platforms. There also are confessions of political and social 'sins' to discredit others. There have been mutual accusations of misdeeds, including public land-grabbing and corruption.
All worry about turf consolidation while separately facing Ruto. As Kalonzo's influence takes a beating in Ukambani, Raila consolidates most of Luo Nyanza. Raila attacking Ruto's 'wheelbarrowonmics' is easier than stemming Mudavadi's Luhya protectionism. For Mudavadi, keeping Raila at bay in Luhyaland is proof of political toughness. Ruto's challenge is staying 'national'.
-Prof Macharia is a senior associate, Horn International Institute for strategic studies