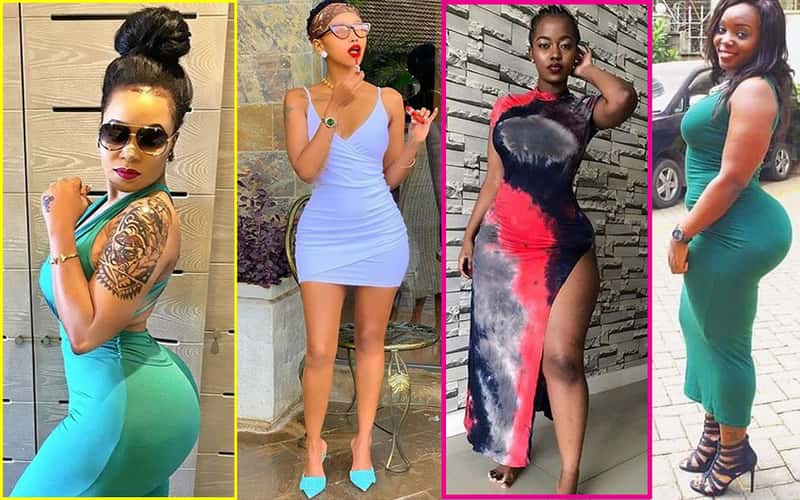 Once upon a time, Kenya had only one state-owned media house. The newsmakers were then predictably top government officials. Sports newsmakers were renowned footballers and other sports personalities of the time.

Entertainment segments predominantly featured comedians, musicians and other then 'mainstream' artistes. After the liberalisation of the airwaves, the media space opened up a lot more, but newsmakers were still quite predictable – they were the Wangari Maathai's, the Musa Otienos, the Mwai Kibakis and Raila Odingas, the Eric Wainainas and the redykyulasses of this world. All were people who had worked hard and made such huge contributions to their respective fields; people whose paths to success could be said to have been 'long and winding'.

Then came the digital era and with it, the tendency for content to flow across borders. The world became a digital village. As Obama made international news as the first black American president and Macdonald Mariga the first Kenyan footballer to play in the UEFA Champions League, a different kind of entertainment newsmaker was fast gaining traction. The media referred to him/her as a 'socialite'. Their job description? Simple. Dress up, show up at various social events and get paid good money for it. Kim Kardashian, one of the pioneer international socialites, soon became a household name with hours of broadcast airtime and acres of space on major entertainment magazines. She was invited to 'make appearances' at different parties and events and soon she was as rich as she was famous.

The youth soon had a new role model to look up and aspire to: the socialite. Many youths no longer saw the need to wait for several years to 'make it', when they could use a shortcut through the socialite route to the coveted 'famous millionaire' status. Young girls desperate to become the next big socialite tried all manner of stunts, including posting nudity online. They were thirsty for 'clout'.

Read More
They wanted to be the next major entertainment newsmakers at every cost. Entertainment news segments were soon awash with gossip about people whose rise to fame had nothing to do with music, comedy, or any other art for that matter. The more the media fanned them the more they blew up. The advent of social media platforms such as Twitter and Instagram has given these socialites even larger platforms to flaunt their instant fame and success.

They display a 'digital reality' way out of reach for many college graduates and start-up business owners. The result is a generation of young people striving for instant success, their hunger fuelled by a façade that the netizens front. Cases of young people engaging in illegal activities to keep up with their online peers are common across the world. Only recently, International Police and the Federal Bureau of Investigation accosted a young Nigerian Instagram 'dollar millionaire' over alleged money laundering crimes.

His online profile showed a man living what musician Ricky Martin called 'la vida loca'. Big cars, diamond-festooned wristwatches, expensive liquor and vacations in some of the most breathtaking destinations in the world. What he did not show his 2.4 million young followers were the hours he spent allegedly hacking into people's bank accounts and defrauding unsuspecting victims.
Overnight wealth

The youth's hunger for instant riches has only become worse with every new social media platform. What is worse is the effect that this illusion of success has on many young Kenyans. The more the netizens display their seemingly overnight wealth, the deeper some youth sink into depression. Recent incidents of girls lured into 'house parties' by online 'friends' are an indication of the danger that the internet poses to many fame-thirsty youths. Rather than follow the good old path of 'hard work and determination' many young people are now willing to trade anything for the kind of life they see online, the façade therein notwithstanding. This leaves them vulnerable to pedophiles and child traffickers.

In a world where social platforms have an overwhelming potential to negatively influence a young person's self-concept, the mainstream media should strive to sell the traditional, realistically tested and tried methods of wealth creation by giving a platform to more youth whose hard work and persistence have propelled them to success. More importantly, parents and guardians should help their children define success within the confines of commitment, patience and self-sacrifice rather than the get-rich-quick antics fronted by social media 'billionaires'.
Dr Kalangi is a Communications lecturer and trainer, Kenyatta University