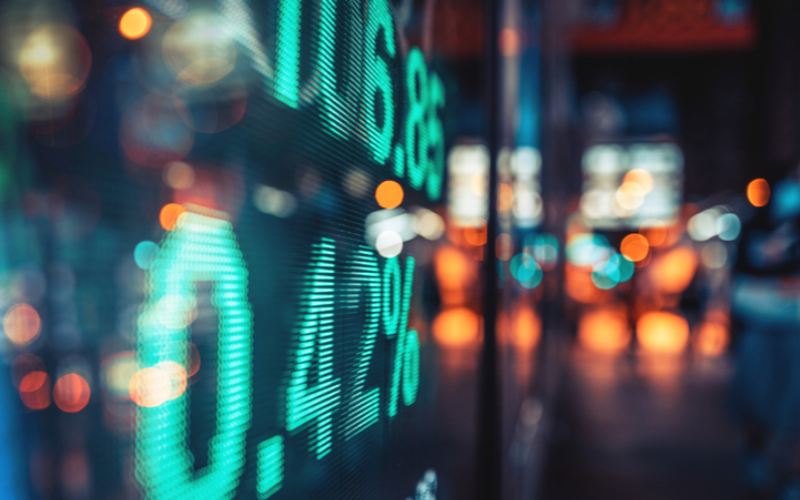 No matter where you are in life, investing is one of the best things you can do with your money. After all, investing is the surest way to have your money working for you. You work hard to earn money and it should work just as hard for you.
But while you might understand the need to invest, you might not know how to go about it. Usually, different age groups have different responsibilities, expectations and goals when it comes to investing. With that in mind, we've created a general roadmap for each age group to help you achieve your investment goals.
In your 20s
Most people in this age-group are just starting their careers. At this point, it might feel like you have an eternity to build wealth and start saving for your retirement nest-egg. Investing and saving might seem like something for older people, especially if you're paying off education loans and struggling to get employment.
Read More
But while this stage presents unique challenges for investing, it also comes with unique opportunities.
Most 20-somethings have lower financial responsibilities compared to older age groups. For instance, they're unlikely to be burdened by mortgages. If they have children, they're younger – therefore there's still plenty of time to save up for their college education.
In your 20s, you also have a longer timeline for retirement, which means freedom to wait out lows in the stock market and capitalize on long term growth.
Here's how to get the most out of investing in your 20s:
Establish an emergency fund
This stage of life is often marked with uncertainty when it comes to employment. Unexpected car repairs or injuries might also set you back financially. Having an emergency fund will help you bounce back faster so you can continue investing in your future.
At this point, your emergency fund doesn't necessarily have to three to six months of living expenses, especially if you're single and childless. But you should have at least a month's worth of expenses saved up to cushion for emergencies.
Create a basic portfolio
You're probably new to investing. Take time to carefully research different investment options before risking your hard-earned money.
At this point, you have the advantage of time, but don't waste time overanalysing. A good place to start is with broad-based index funds or companies that promote values that you believe in.
Remember to diversify your investments to minimize risk as you work toward your long term goals.
Although you can do it alone, it is advisable to pay a financial advisor to create a long-term investment strategy for you.
Prioritise investing
A typical 20-something-year-old only thinks of investing as something you do with "left-over" money.
But that approach is a sure way to fail. The better way is to set up automatic deposits to prioritise investing and retirement savings.
Take more risks
Your 20s are the best time to take risks. With time working in your favour and fewer financial responsibilities, you can go for riskier investments that promise greater yield.
In your 30s and 40s
For many people, 30s and 40s come with plenty of changes. As your career advances, you might have more money to save and invest.
However, you are likely to have more financial responsibilities such as a family, mortgage, car loans and so on.
Needless to say, you need to change your investment strategy to align with all the changes in your life and your long-term goals.
Here are some ideas:
Grow your emergency fund
If you have a young family, having an emergency fund can't be overemphasised. The bigger your emergency fund, the better. Ideally, you should have six months' worth of living expenses saved up. This will tide you and your family over in case of layoffs, emergency medical expenses, expensive repairs and so on.
Prioritise retirement
As a parent, you are probably focusing on saving up for your children's college education. But don't do so at the expense of your retirement. Your children can get scholarships or loans to finance their college education while there's no similar financial aid for retirement. In fact, this is the time to ramp up your retirement savings to at least 15 per cent of your income.
Take calculated risks
In this age group, the general advise is to invest consistently and conservatively. However, you're still young enough to take risks that promise higher returns. As long as you have a diversified portfolio, taking calculated risks won't destabilise you financially.
In your 50s and 60s
If you have been investing throughout your life, your 50's and 60's are the time to relax a little and enjoy the fruits of your labour. Retirement is expensive and to continue living comfortably, you should still continue investing.
Here are some tips:
Scale back risk
As you approach retirement, don't be tempted to invest in risky ventures. You don't have the time to weather major market downturns. Assess your risk tolerance, advisably with the help of an expert, to arrive at a stock-to-bond investment split that is best suited for you.
Set expectations with your children
It is likely that your children are graduating from college and setting up their careers. If your adult children aren't fully independent at this point, it is time to have a hard conversation.
Sit them down and outline how much you're willing to contribute towards ongoing education, living expenses, weddings and so on. Remember to prioritise saving for your retirement over financial demands from adult children.