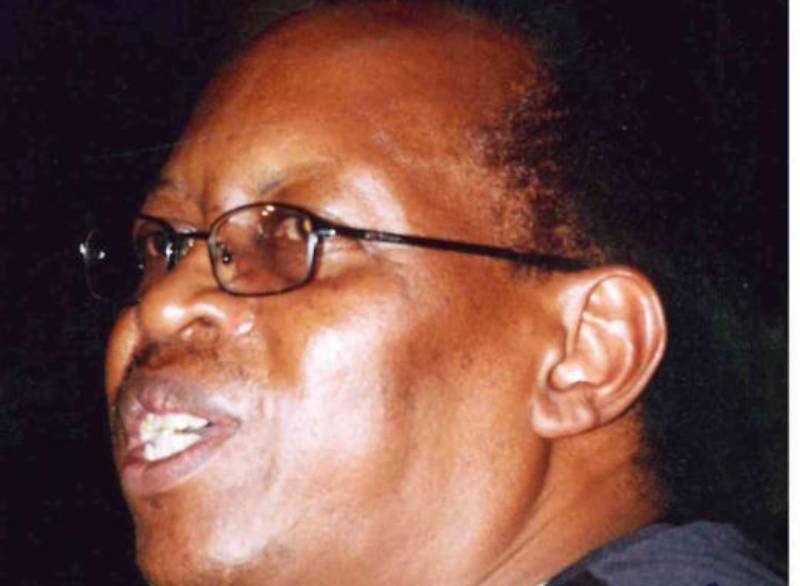 A former senior official at the Central Bank of Kenya (CBK) claims that he was sacrificed over the Goldenberg saga in place of directors of banks and companies that failed to remit Sh13.5 billion.
Michael Wanjihia (pictured), who was in charge of CBK's foreign exchange dealing section, alleges he was maliciously charged in court with theft in place of senior CBK officials, commercial banks, companies and directors who failed to deliver the money owed to the banking regulator.
In his case filed against CBK and the Attorney General Kihara Kariuki, Wanjihia claims the case against him, former CBK deputy governor Elphas Riungu, Job Kilachi, Lazarus Wairagu, Kamlesh Pattni and M/S Goldenberg International Limited was to hoodwink Kenyans since the wrong people were charged.
Cover-up
Read More
"The governor of the first respondent was as well not prosecuted in spite of him approving all deals before the formal contracts were signed. Then, the petitioner understood that it was a calculated move for a cover-up and charge the wrong people to frustrate prosecution and served the purpose that cases are in court merely to hoodwink the people of Kenya."
"This was purely a Treasury affair and I have never understood how I was connected because I never worked at Treasury or the banking department where Treasury accounts are held. I had not even heard of the export compensation scheme before I was charged at the magistrate's court," Wanjihia claims.
According to Wanjihia, irregular payments of export compensation were made by the Treasury and not the department where he worked.
In his court papers filed by lawyer Douglas Kinoti, the former CBK's foreign exchange chief dealer alleges that all the companies which benefitted from the saga were named in court but their owners are free to date.
He says that his former employer forced him to resign in 1993 after being charged and when the criminal cases started, the State kept on withdrawing them and consolidating others.
He says court files on the criminal cases appear pending to date, but they have no documents.
According to his court papers, he claims Pan African Bank, associated with Mohammed Aslam, owed CBK Sh4.5 billion. He narrates that Pattni came into the picture after his firm, Goldenberg, bought off Aslam's family interests in the bank.
At the same time, the National Bank of Kenya and Exchange Bank of Kenya, which shut down, also owed CBK money.
He claims CBK lumped up all the debts owed to it and struck a deal with Pattni that he would offset everything. This amounted to Sh19.3 billion.
He claims banks owed CBK Sh13.5 billion while companies owed it Sh5.8 billion.
"It appears that the banks were unable to clear those overdrafts and therefore this scheme was used, which means that no dollars were expected to come. These transactions were performed in the accounts at the first respondent (CBK) and cannot claim lack of knowledge or involvement," he said.
According to Wanjihia, the agreement between Pattni and Aslam's family was that after he acquires Pan African Bank, he would ensure CBK issues a new licence to the family to operate a new bank in Kenya.
He claims that in the agreement between CBK and Pattni to repay the debt, his signature did not feature anywhere.
According to him, his 27-year career as a banker went down the drain as he was charged and eventually kicked out without pension. Wanjihia was fired at the age of 45.
"The criminal cases and unlawful termination interfered with my life and as a result, I could not end well. My hard work in the banking career went down the drain," he says, adding that some of his colleagues who were junior to him were promoted to senior positions.
CBK, in its reply, claims Wanjihia left after liberalisation of the market and was not forced to leave.
It argued that his position was abolished alongside the exchange control department.
On the charges, CBK claims Wanjihia was part of the saga.
Wanjihia wants the court to find that he was maliciously charged, unfairly fired, and order that he be compensated.
The case will be mentioned in February, next year.