Issa the man who has cheated death three times in L.Victoria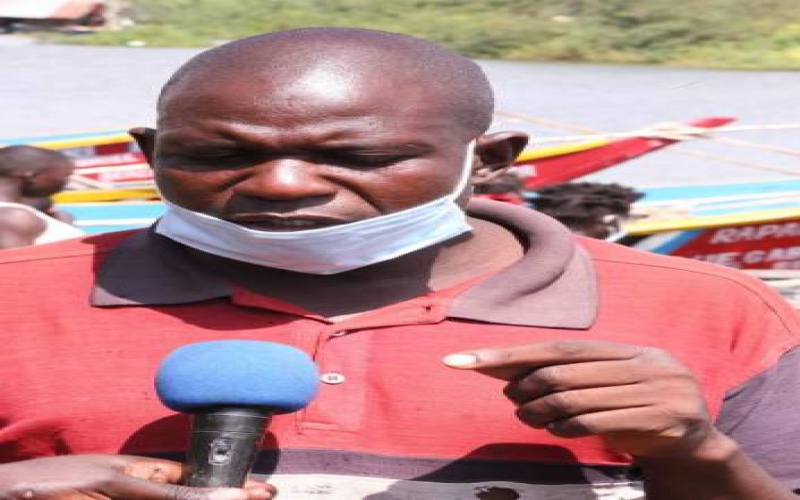 One near-death experience is always enough in a lifetime. It is even worse if the death is cheated in the unforgiving waters of the lake in the night.
But Dkumba Issa, a Ugandan trader, counts himself extremely lucky after cheating death three times in three fatal accidents in Lake Victoria.
On Thursday, as the search for bodies of nine passengers who died in a boat accident in Usenge continued, Issa was still breathing a sigh of relief after cheating death for the third time.
He was among the 20 passengers who had boarded the ill-fated boat from Uganda to Honge Beach in Siaya County before the boat capsized in a storm.
Issa escaped death by a whisker and the latest incident has now shaken him to the core and got him thinking about whether he will sail on that lake again.
When The Standard caught up with at Usenge Beach where dozens of residents and survivors have pitched tent as the search and rescue for nine other bodies continues, he was a picture of fright.
Although he has been involved in past freak accidents, the latest incident was the worst.
Deafening cries for help from the other passengers who failed to make it out alive until the voices went silent ring in his mind.
"It was horrific. I was very lucky to survive. It is not the first time that this has happened to me. I survived two other accidents in Lake Victoria," says Issa.
He first accident was in 2007 when a boat on which he was a passenger capsized killing three passengers.
He told of how he struggled to stay afloat until a group of fishermen who had seen their boat capsize came to his rescue.
"Only a few of us survived. It was also caused by strong winds and tides," recalls Issa.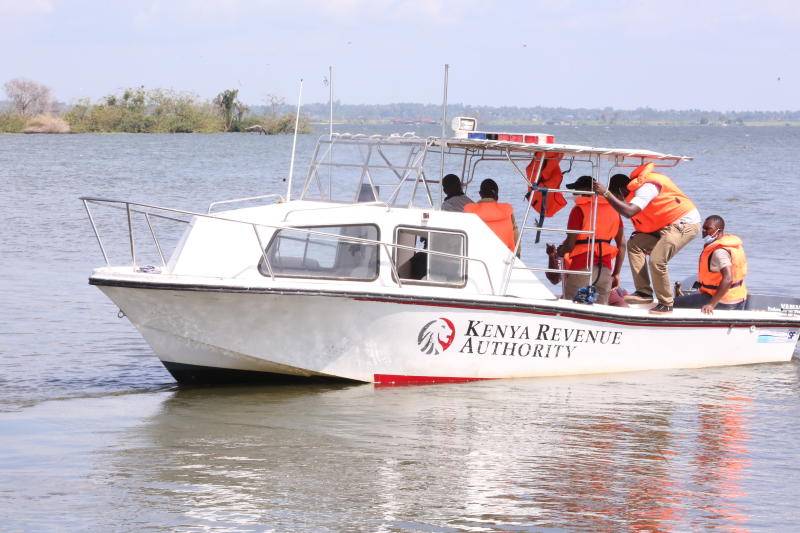 Before the accident, he had invested heavily on lake trade and had been selling agricultural products and selling them to various markets in Uganda.
The nature of the trade, he narrated, prompted him to rely heavily on lake transport because his customers were mostly operating along the beaches of Lake Victoria.
In 2012, he was second time lucky when another accident claimed the lives of nine people near Najina beach in Uganda.
On Wednesday it was the trip to Honge Beach where he had planned to deliver bananas. He had planned to use the proceeds to buy cassava.
He narrated how he had feared for his life and the life of other passengers in the boat as they saw a huge storm coming after entering the Kenyan waters.
"I pleaded with the coxswain to dock the boat at Usenge beach which was nearer but he declined and argued that there was another beach close-by," he said.
After more than 40 minutes, heavy rains and winds started rocking the boat back and forth as water seeped in. It was dark with the passengers barely seeing anything.
"Some of us started removing some luggage from the boat because it was taking too much water," said Issa.
Moments later, the boat capsized and threw all the passengers into the water.
"I struggled to save one female passenger who was screaming beside me but I did not manage to save her," he said.
He survived by holding on to a plank of wood and stayed afloat until he was rescued by fishermen who had heard their loud cries.
Police said the accident could have been caused by strong winds and overloading.
Addressing the press, the Coast Guard Service Officer in charge of Inland Squadron Bernard Mibei said the boat was also ferrying agricultural produce.
On Wednesday, one body was retrieved but today (Friday) police said all the remaining bodies had been collected from the bottom of the lake.
The accident happened barely six months after another waterbus sailing from Mageta Island also capsized.
Although the two accidents have been blamed on bad weather, they have highlighted the need by authorities to inspect the status of boats being used for lake transport.