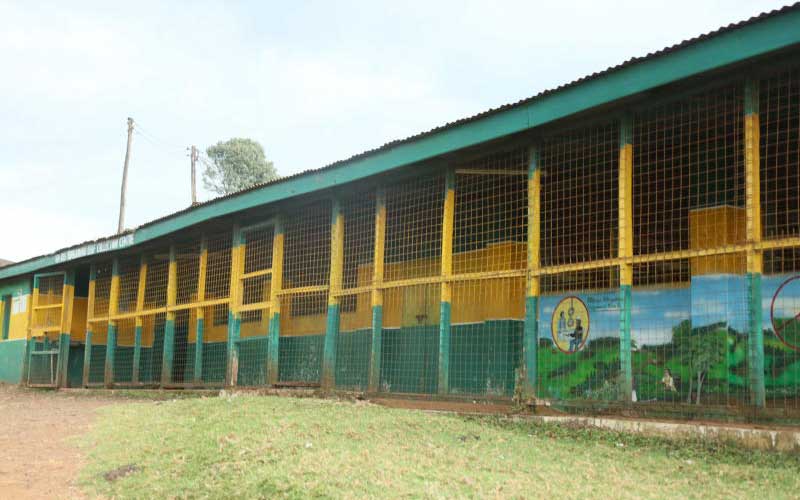 Uncertainty in the tea sector escalated yesterday as a tea plucking boycott by farmers entered its third day in Mt Kenya region.
Farmers in different zones heeded the call to stay away from their plantation to protest low bonus payment by the Kenya Tea Development Agency (KTDA).
Most KTDA factories in the region operated below 20 per cent capacity due to the boycott that is threatening to bring tea processing to a halt.
Directors in the KTDA factories declined to comment on the industrial action, saying the head office would issue a comprehensive statement.
Read More
Farmers have been protesting low bonus payment, which KTDA has attributed to increased tea volumes.
Favourable weather
A combination of favourable weather that had led to a bumper harvest and the international economic recession brought about by the coronavirus pandemic have wreaked havoc on farmers' earnings this year.
Last year, KTDA Limited, which manages the factories for the farmers, blamed turbulence in the main export markets, including Pakistan, Sudan and United Kingdom, for the low payments.
It said Pakistan had devalued its currency after a trade row with neighbouring India, while the Sudanese economy had suffered badly after the military overthrow of long serving leader Omar Al Bashir in April 2018, followed by long-term political instability.
It added that the value of the Sterling Pound was then also badly hit by impending exit of UK from the European Union (EU) weakening another important market for Kenya's tea.
This week, in Nyeri County, majority of farmers who deliver tea to the KTDA factories in Gitugi, Gathuthi and Iriani, boycotted plucking. At Ndugamano tea collection centre there were no deliveries by farmers.
"Today the lorry that collects tea leaves from the centres in this area have only collected four gunny sacks all day. They have done several rounds, but most farmers did not pluck their tea," said John Kimondo, a farmer.
Gitugi tea factory serves 5,433 growers, Gathuthi 7,158 tea farmers and Iriani 5,747.
The few farmers who ignored the boycott claimed they were not afraid of intimidation to join the protest.
At Gitugi, farmers termed their actions desperate attempt to get their voices heard on the poor payments.
In Murang'a, a source said factories received less than 10 per cent of their capacity.
The boycott called by leaders supporting the implementation of tea reforms saw most collection centres registering no activity.
"Makomboki factory received less than 4,000kg of green leaf down from the capacity of 150,000 per day," said the source.
In Kanyenya-ini area in Kangema, at around 10am farmers were ordered out of farms and their produce destroyed.
Sarah Wanjiru said she was in her farm when a gang intruded and destroyed her produce.
Gang arrived
"I was with my four farmhands when a gang arrived from Githiga direction and ordered us out with a warning not to dare defy them," she said.
Samuel Njunu, the leader of tea farmers in the county, said the boycott was 100 per cent successful.
"The tea zones are busy places, but the situation has changed as the growers have thrown their support to the implementation of the regulation. The farmers also want KTDA to withdraw all the suits lodged to challenge Agriculture Cabinet Secretary Peter Munya in courts," said Njunu.
At Maire village in Kigumo, John Maathai said he had been working in the farm without any interruption.
"They know my stand, as tea is my business and in the past two days I have sold my produce to Makomboki Tea Factory, where I'm a shareholder," said Maathai.
KTDA Zone 11 board member Erastus Gakuya downplayed the boycott, saying all the factories in Gatanga and Kigumo had been operational.
Gakuya said Makomboki tea factory, whose board he chairs, received 600,000kg of green leaf.
At the same time, the tea growers have expressed displeasure over the Council of Governors' decision to rubbish the proposed tea reforms.
Njunu and Wambugu Gachunje said they would lodge opposition of the COG's decision on the proposed regulation supported by Munya.
But elsewhere, a section of directors in Kisii backed the governors.
Sugar industries
"Where are our sugar industries across the country? Where was the government when Mumias Sugar Company was collapsing? Is this a magic hand that is going to manage our tea that we can have full trust in it?" Kebirigo tea factory director Charles Ong'era posed.
Tombe factory chairman Wilfred Nyakundi said the regulations were not consistent with the law that stipulates that those to be affected by any particular policies should be allowed to participate in their formation.
The growers are planning to present a petition to the National Assembly to challenge the directive.
Sanganyi tea factory director Daniel Mokoro said the new rules were good but a few needed to be subjected to changes.
[Additional report by Stanley Ongwae]