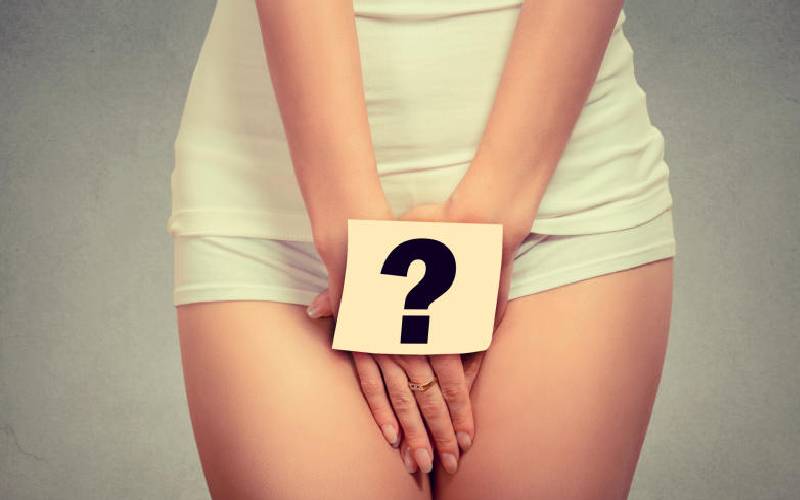 The female reproductive tract battles a myriad of issues in the course of a woman's life. From menstruation, intercourse, pregnancy to childbirth and pelvic floor problems, the vagina plays a pivotal role in all that. Wouldn't this organ require some tender love and care?
Women have for the longest time engaged in activities that are intended to remedy menstrual pain, cleanse the vagina, boost sexual experience and generally have that good feeling. But do they really work?
Vaginal steaming
Vaginal steaming involves squatting over herb-infused steam. Some spas offering vaginal steaming services have special seats with features that direct steam upwards. A steam session should last at least 20 minutes for it to be effective. There are claims vaginal steaming helps to clean the birth canal, regulates hormones, tightens vaginal walls for optimal sexual experience and improves fertility. It is a cultural norm in some of our tribes in Kenya for new mums — through vaginal births — to squat over steam or even use hot water for bathing. The therapy is normally sold as intended to aid faster healing after childbirth.
Read More
But are the benefits real? Gynaecologists shed some light
There is no scientific data to confirm the benefits of vaginal steaming as purported. "Warm water may dilate blood vessels to perhaps boost blood circulation around the vulva area. After all, healing after childbirth takes about a week or so. So it is not necessary for one to do that," reaffirms Dr John Ngome.
"Additionally, the vagina is not as "open" as we imagine. Assuming that just squatting will easily get the fumes up into the uterus is misleading, unless one will put an instrument to open the walls of the vagina for steam to get in or the steam contains chemicals that can be absorbed through the vaginal walls," he adds.
True to it, procedures like inserting an intrauterine device (IUD) require the use of a speculum — a medical tool used to gently open up the vaginal walls. "Steaming has no effect at all in the vagina, uterus and ovaries since they cannot be reached by that steam," Dr Francis Were says. "One will just expose the outer visible parts of the genitalia to the steam, that's it."
Fact is...
Steaming the vagina may cause more harm than good. An imbalance in the microbial population caused by inserted chemical-containing pearls can easily alter the vaginal ecosystem and allow development of yeast infections. The warm steam can also cause scalding of the delicate and easily traumatised vaginal skin.
Dr Sheila Wanjiru emphasises that the vagina has mechanisms to clean itself. It contains a population of useful microorganisms that regulate the pH and produce chemicals that get rid of harmful organisms. Generally, the vagina is not a sterile environment.
"At the end of the day, efforts to rid the vagina of these microbes can result in irritation and diseases like vaginitis and so on," she says.
Dr Were expounds: "It is estimated that there might be about 1,500 different types of bacteria in there. Vaginal health involves these bacteria thriving, surviving and controlling their populations by themselves. All a woman has to do is maintain basic hygiene. We interfere with these populations when we use drugs such as antibiotics or women themselves inserting things inside their vaginas like douching, pearls and steaming. All this interferes with the normal vaginal functioning and normal flora. Inserting pearls and herbs for "detox" purposes has no medical backing."
Published research warns of pelvic inflammatory disease and toxic shock syndrome with pearls inserted during periods or prolonged use.
Additionally, there are no medically known combination of herbs that do well when infused to steam the birth canal. One is practically left to figure out what works for them, dosage and duration of use on their own. You cannot treat yeast infection using herbs. What dosage will you use? What if you are pregnant, have an intrauterine device in place or are allergic to some of the said herbs? The fact that herbs are natural does not mean they cannot cause harm.
Why do women do it?
Some women feel that the vagina never gets to its original size after childbirth. They want to tighten their vaginal muscles to experience enjoyable intercourse. Additionally, time to time urinary tract infections and foul smelling discharge lower self-esteem, recurrent miscarriages can be depressing, struggles with polycystic ovarian syndrome will push any woman to explore any means that may offer hope to restore feminine health. Others just want to feel good. However, the hype around it makes it seem fun to try. Is it easy for us to believe endorsements and fancy packaging over proven research?
"The general public would fall for anything that would seem to solve their problems. If word goes round that so-and-so tried this and it worked, we would go for it," Dr Were says.
Better ways to improve feminine health
You can still utilise heat and herbs in a much safer way. A hot water bottle at your lower abdomen and some herbal tea can relieve your menstrual pain without causing harm to your vagina. However, these options only help cope with symptoms but they do not address any underlying medical problem. Seek treatment for yeast infections and do Kegel exercises to strengthen your pelvic floor muscles. If you are struggling with infertility, fibroids, endometriosis, pelvic inflammatory diseases or any other issue affecting your reproductive health, seek medical attention.