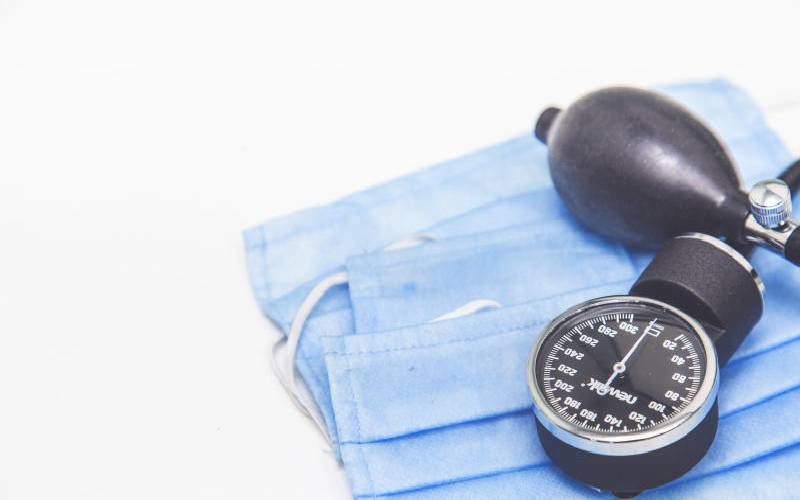 Hypertension is a major cause of premature death. It is believed to affect about 1.3 billion people worldwide, most of them living in low and middle-income countries. According to the World Health Organisation (WHO), fewer than one in five people with hypertension have the problem under control.
Blood pressure is the force exerted by blood against the walls of your arteries as it circulates in the body. Normally, your blood pressure rises and falls throughout the day but hypertension, or high blood pressure, is a condition where blood pressure is consistently higher than normal.
According to Mayo Clinic, blood pressure is determined both by the amount of blood your heart pumps and the amount of resistance to blood flow in your arteries. The more blood your heart pumps and the narrower your arteries, the higher your blood pressure.
Hypertension is often referred to as the 'silent killer' because there are often no symptoms or warning signs. Early detection and regular checks are therefore critical in reducing hypertension related deaths and the disease burden.
Read More
Fortunately, new technologies are being developed to help patients manage hypertension from home.
Top pick: Omron wireless upper arm blood pressure monitor
The Omron blood pressure monitor is a wireless device that can accommodate two users and store 100 latest blood pressure readings for each. This helps your doctor keep track of your blood pressure changes rather than only getting immediate readings when you visit their office. You can also pair it with your smartphone via Bluetooth and download the free Omron app to get unlimited readings and send results to your doctor via email. It also has a special indicator that alerts the user if measurements are out of normal range in the morning when the risk of heart attacks and strokes is the highest. Additionally, it has a feature that enables it to take three consecutive readings to find your average blood pressure and comes with a dual-display LCD monitor that allows users to compare the current reading with previous ones in order to help you notice any warning changes.
Best on-the-go: Withings BPM Connect
Apart from giving you accurate and conveniently measured results, the Withings monitor is best known for its portability, elegant design and battery life. Just by charging it once, you can use it for six months. This modern blood pressure monitor takes readings in seconds and displays color-coded feedback on the screen. To enable you analyse overall results and share the report with your doctor, Withings can be synced to the Health Mate app via Wi-Fi or Bluetooth. This device has an unlimited data storage and is easy to carry it anywhere with you as it is slightly bigger than your smartphone.
Best wrist monitor: HeartGuide
Being the first FDA-approved fitness watch that measures blood pressure, the Omron HeartGuide is a wearable device that can take clinically accurate blood pressure readings. It has an inflating bladder that exerts pressure on the wrist and takes about 30 seconds to make a reading. This watch can also track your sleep patterns, set personal daily reminders, alert you of notifications on your smartphone and monitor your physical activity while learning how your behaviors impact your heart health.