Two drugs delisted in virus treatment trials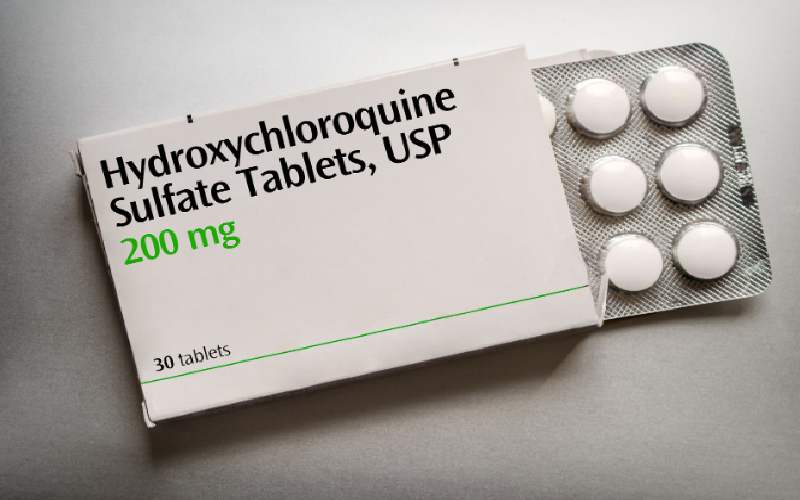 The World Health Organisation (WHO) has removed two drugs from the list of those undergoing clinical trials for the treatment of Covid-19.
The global health body disqualified hydroxychloroquine, used for treating malaria, and lopinavir, sometimes referred to as ritonavir, which is used by HIV patients, because patients administered with the drugs showed no improvement.
The decision was communicated on Saturday after a meeting of a WHO committee overseeing the trials.
WHO, in a statement, said the International Steering Committee made the recommendation after the drugs showed no evidence of suppressing the virus.
The committee also reviewed evidence from all trials presented at the July 1-2 WHO Summit on Covid-19 research and innovation.
"WHO today (July 4) accepted the recommendation from the Solidarity Trial's International Steering Committee to discontinue the trial's hydroxychloroquine and lopinavir (ritonavir) arms," read the agency's statement.
The Solidarity Trial is a WHO initiative, which Kenya is party to, in search of an effective Covid-19 treatment for hospitalised patients.
Healthcare workers
But even as WHO stopped use of hydroxychloroquine, doctors in United Kingdom are gearing towards carrying their own trials using healthcare workers.
The COPCOV Trial will determine if a daily dose of hydroxychloroquine will prevent healthcare workers from getting infected with the virus.
"We will also find out if taking these drugs at the time people catch coronavirus may mean they become less sick," officials said.
In May, WHO suspend trials on hydroxychloroquine after some patients developed arrhythmia and had an increased risk of death by 37 per cent. Arrhythmia refers to improper beating of the heart, whether irregular, too fast or too slow.
"Interim trial results show hydroxychloroquine and lopinavir/ritonavir produce little or no reduction in the mortality of hospitalised Covid-19 patients when compared to standard of care. Solidarity trial investigators will interrupt the trials with immediate effect," said WHO.