Why Treasury turned down Sh71b debt relief from G-20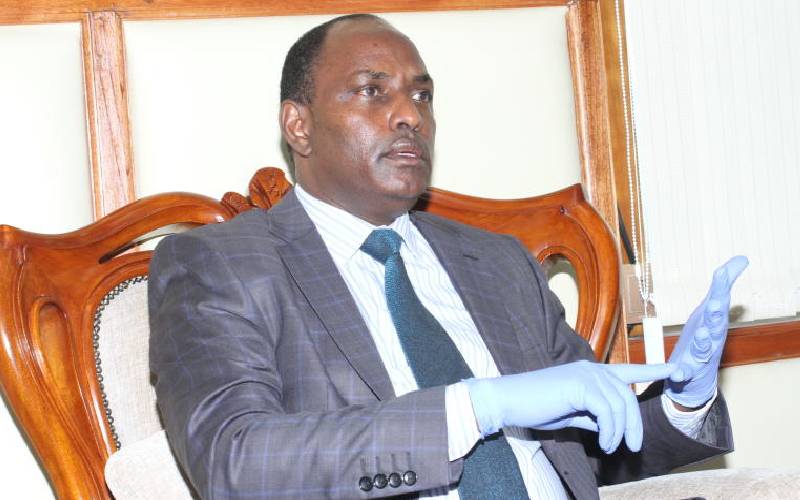 Kenya's burden of external debt payment is expected to reduce by Sh11 billion in the current financial year.
The government expects to pay Sh255 billion compared to Sh266.2 billion that it paid to foreign creditors in the 2018/19 financial year.
This has left the National Treasury with some breathing space as Covid-19 ravages through the country's foreign exchange reserves, leaving it with little to pay its external debts as they fall due.
Even more critical is that Treasury will need a 'full tank' of foreign currencies as it prepares for a marathon of external debt repayment starting July.
National Treasury Cabinet Secretary Ukur Yatani (pictured) has already hinted at the possibility of going back to the market after he turned down a debt moratorium offer from the G-20, a group of rich countries, citing restrictive terms and the possibility of Kenya's credit rating being downgraded.
So far, Kenya has paid Sh98.3 billion to external creditors in the first nine months of the current financial year compared to Sh148.9 billion in the same period last year.
The International Monetary Fund (IMF) in its latest debt sustainability review moved Kenya's risk to distress from moderate to high, citing existing debt vulnerabilities that had been exacerbated by the global Covid-19 crisis.
This means that the possibility of Kenya defaulting on one of its debts is higher, with the global lender saying that the pandemic had led to a sharp decline in export and economic growth.
Concessional loans
The risk partly explains why Mr Yatani turned down the moratorium offered by the G-20, which would have seen the country save at least Sh71 billion.
Instead, the government plans to negotiate with individual countries while tapping some concessional loans from multilateral institutions.
The World Bank has already extended Sh6 billion to Kenya while IMF has given the country Sh78 billion. Both loans will be used for Covid-19-related expenditures.
Moody's, a global rating agency, also recently changed the outlook of Kenya's credit-worthiness to negative, citing the country's massive debt obligations. By changing the outlook from stable to negative, the US-based rating agency essentially raised a red flag on the possibility of Kenya defaulting on its debt.
The revision signals that Kenya's B2 rating could be revised to B3, which would see it find itself in the company of fiscal miscreants such as Ghana, which nearly defaulted on one of its external loans.
"Moody's would likely downgrade the rating if it were to conclude that the ongoing deterioration in Kenya's debt burden and debt affordability was likely to exacerbate liquidity risks, raising questions over the State's ability to refinance maturing debt," the agency said.