Businessman missing three weeks after meeting Ruiru cops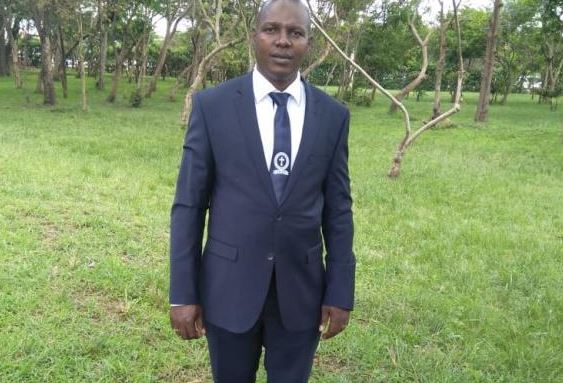 Calls from a detective are some of the clues the family of a missing businessman want investigated.
The investigators have established that Michael Wainaina Ngururu's (pictured) last call before he went missing on March 27 came from a DCI officer based at Ruiru Police Station.
They are however yet to record a statement from this officer.
Three weeks after he was reported missing at the Nairobi Mihang'o Police Post, police are yet to trace the businessman.
Wainaina, 43, who operated a fabrication workshop in Utawala, was reported missing after he failed to report back home on the night of March 27.
His wife Nancy Njeri reported him missing at Mihango Police Post on March 28 through OB 3/28/03/2020.
Call data
Take a quick survey and help us improve our website!
Take a survey
Kayole DCI officers who have taken over the investigations have since produced a call data of the missing trader, which they have shared with his family.
According to the investigations, Wainaina's two cellphones were switched off on March 27 at 10.10am at Eastern Bypass, Ruiru area, about two hours after he had dropped his wife at work. It is assumed he was returning to his workshop in Utawala.
On the fateful day, the jovial, soft spoken trader had bid his wife good day at 8am and promised to come back for her at midday to drive her back home.
When Njeri was done with her office work and ready to leave town at midday, she tried to reach her husband through his cellphones but both lines were off.
At first, Njeri thought her husband was in an area with poor network and called him several times, but the calls were not answered. Eventually, she decided to seek alternative means home.
Wainaina did not return home that night and this worried Njeri who called friends and family as she sought to know if any of them had seen him.
The following morning, she reported to Mihang'o Police Post. On the same day, she was informed that Wainaina's vehicle had been found abandoned along the Eastern Bypass.
Ruiru police towed the vehicle as the search for the missing man intensified.
According to the investigators, Wainaina's two mobile phones were switched off at the same time on the day he went missing.
Several visits
John Kamau, the family's spokesman, said days before Wainaina went missing, he made several visits to Ruiru Police Station where he met with DCI investigators.
Wainaina's mission is believed to have been to present Sh300,000 to the investigators who had promised to help a robbery with violence suspect to be freed from prison.
He made the first trip to the police station on March 25 where he is reported to have handed the investigators the agreed Sh100,000.
The money is said to have been sent to Wainaina by the family of the robbery suspect from Nakuru and his role was limited to passing the cash to the police officers.
It is believed that after the first visit, the investigators asked Wainaina for another Sh200,000 as the initial amount was insufficient.
A day before he went missing, he is said to have made a second trip to the station to deliver the balance.
"We now want the police to investigate this DCI officer over the disappearance of Wainaina. We believe he has crucial evidence," Kamau said.