Time Kenya changed her name to Kelelestan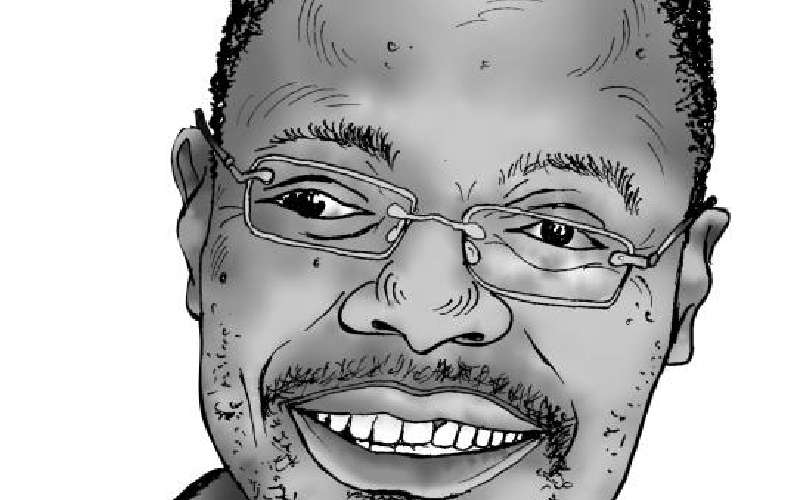 My first impression of Nairobi was leafy Muthaiga, I kid you not.
They were constructing Waiyaki Way into a dual carriageway, which meant Nairobi-bound vehicles from western Kenya had to dart into Limuru and get into the city through Muthaiga.
I was fascinated by the order, greenery, understated architecture and quiet opulence that oozed out of each fence. Young and foolish, I dared to dream that I would one day make a pile of dough and make this magnificent address my home.
Thirty years on, I am amused that the closest I came to making Muthaiga my home is when President Mwai Kibaki's official limo suddenly popped up in my rearview mirror and I couldn't give way because the road then was narrow as hell.
In two seconds, I had sweated a bucket, half expecting the president's warriors to leap out of their cars and drag me by the ear to Muthaiga Police Station, my jeans in a sudden state of severe wear and tear. Fortunately, the big limo wasn't carrying its official occupant on the back left seat.
Not that I would have ended up at Muthaiga Police Station anyway. I suspect the officers at the report desk would have taken one look at me, smelled my famished air, and said, "Take that one to Industrial Area." See, Muthaiga Police Station doesn't handle pickpockets and other riff raff. It is the port of call for conmen in suits who suffer pre-existing conditions that plague those who keep a pile of stolen cash in foreign banks.
Older and wiser, I should know better. But occasionally, my heart yens for a Muthaiga – the haven where I believe one can battle midlife crises in quiet and peace because if you have the misfortune of residing in a place whose roads only have one miserable jogger at 5am like I do, your life is destined to be noisy.
Your pub is bound to sound like an asylum – six television sets broadcasting two different football leagues and four Naija movies. Add loud music, patrons screaming in each other's ears and the loud smell of stale urine blended with boiling and roasting meats and it is hell.
When you get home, there is always someone dragging something on the floor in the upstairs flat. Or a baby wailing. Or a couple fighting. Or some idiot playing loud music. Or men arguing in the parking lot. And where do loud drunks crawl from at midnight, curfew and all?
At 2am, when you have won the battle against mosquitos and settled into sleep, a scoundrel roars home on a motorbike or in a car with a loud exhaust. Those 30 seconds when he (it is always a he, because women have better sense) rattles the neighbourhood awake sounds like a lifetime.
At 4am, when sleep is sweetest, some goat packs a lorry, tuk-tuk or boda boda by the gate and leaves the engine running with the radio playing the most annoying song at full volume for five minutes. You are tempted to step out with a rungu, then you remember that bad things happen to men in prison.
The next day, you pop into town on an errand, and there is noise everywhere. Loud vehicles, yelling touts, street preachers… and what is this new madness of every business stationing a noisy DJ with a ghetto blaster at their doors? You would think Nairobi is full of blind people.
You get home tired as a dog, switch on the TV and guess what? Noise. Who told politicians that they must SCREAM into a microphone when insulting opponents? Just talk. We will hear you. You have a microphone and speakers, duh?
It is no different when you get down to the village. Our rural towns have become a circus. Narrow side streets overflowing with pedestrians, hawkers with their wares spread all over, motorbikes, bicycles, cows and goats, not to forget that irritating mechanical voice advertising mobile phone sim cards and airtime over and over.
Boy! Our forefathers battled malaria, whooping cough and intestinal parasites. But our generation is going plain nuts. Depression, anxiety and all manner of mental illness are choking us because we have turned our country into a bottle, invited all manner of noises, stuffed ourselves into the bedlam and capped the bottle shut.
No wonder our children walk around with wires sticking out of their ears all the time.