Women want polyandry by the horns? Big deal, give it to them!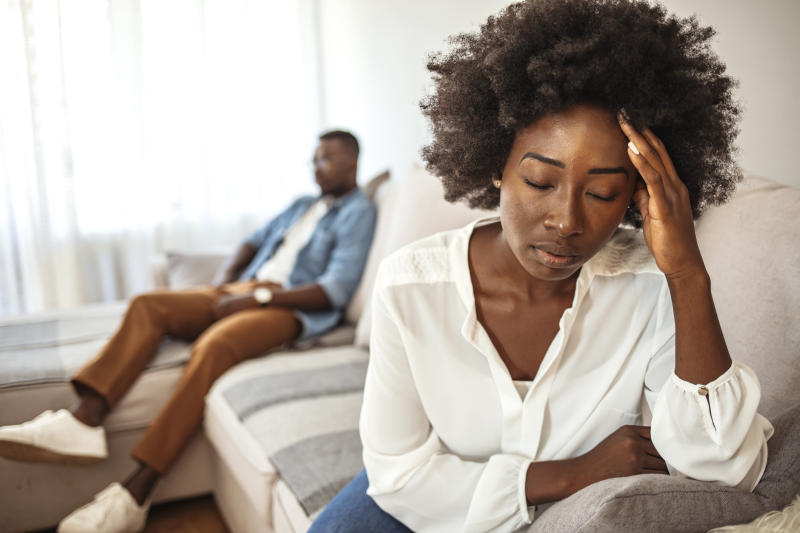 Like Tanzanian President Samia Suluhu watches our parliamentary sessions for comic relief, I too, occasionally take time off my busy schedule to marvel at South African MPs pretending to conduct business.
That place is like Marikiti; so noisy, outlandish and wild that if Nelson Mandela woke up from the dead and strode in, he would walk back to his grave trembling with rage. Shaka Zulu would probably whip those noisemakers senseless. And what is it with the gumboots and the disorderly points of order? It's a madhouse! One of these days, the beleaguered honourable speaker will undress, pee on the mess and walk out raving like a lunatic.
That is why I am shocked that the "honerebo" members not only miraculously manage to conduct business in that belligerent Tower of Babel, but that they have somehow cooked up a progressive Bill that should allow women to acquire more than two husbands. Polyandry, it is called.
Kenyan women, especially those that are yet to acquire a skinny man and pump him up into a decent potbellied species of Homo-erectus, are on the moon. Yes, they have been gushing all over social media: if men can marry many wives, so should we. A few married women, scratch that, all married women whose husbands are cheating on them have voiced support, too. I say, give it to them "honerebo" members! Let women also suffer the noise, jealousies, civil war, witchcraft, incendiary family divisions and murders that have plagued polygamists since Sarah, the wife of Abraham, hissed at her husband:
"Cast out this slave woman with her son; for the son of this slave woman shall not inherit along with my son, Isaac". And thus, poor Haggar, the house-help, was run into the desert with her son, Ishmael. This, by the way, was the genesis of many a house-help getting kicked out of their workplaces by the woman of the house for taking up non-assigned light duties in many a household.
Thing is many women imagine that polygamist men have the time of their lives; switching menus from one house to another and strutting proudly at funerals and weddings with their wives in tow like village cockerels. Hah! Those men live in hell, my sisters, and their homes are often as noisy as the South African parliament and as difficult to manage as a county assembly.
The wives go hammer and tongs at each other daily, putting children against children, children against father and husband against co-wife while out-reproducing each other. It is a circus, and if the man doesn't have resources to keep a string of mistresses to soothe his battered mind, to an early grave he goes.
I can't wait to see women who are generally smarter and more organised than men, officially become heads of the family – in charge of fiscal planning, resource creation and allocation, conflict resolution and management, presidency of the family Supreme Court and law enforcement.
Unlike polygamists who live with one wife who is a serial cheat, women will have to cope with two husbands who are not only cheating on them left, right and centre, but can't find their socks or remember their birthdays or marriage anniversaries. What's more, they may find that two louts have assigned the house-help the very duties that got Haggar into deep trouble, or that they are married to other married women on the sly and cover for each other. Boy's code…
I would love to see what the first husband will think of his co-husband who will, to quote women, be a "prostitute and gold digger" who wandered into the marriage to eat the family wealth that he helped their wife build from nothing.
Cute beyond measure, he will be a loose, lazy toy boy of the first order, addicted to soft creature comforts and spending hours in barbershops and massage parlours. Good thing is, he won't need brains, because intelligence will now be genetically and officially the preserve of the head of family.
But will the "wives" also fight at funerals about who has the right to bury their woman husband? Will inheritance battles be fought in court or with machetes? And what of the poor husband who only sires daughters? Let's wait and see.