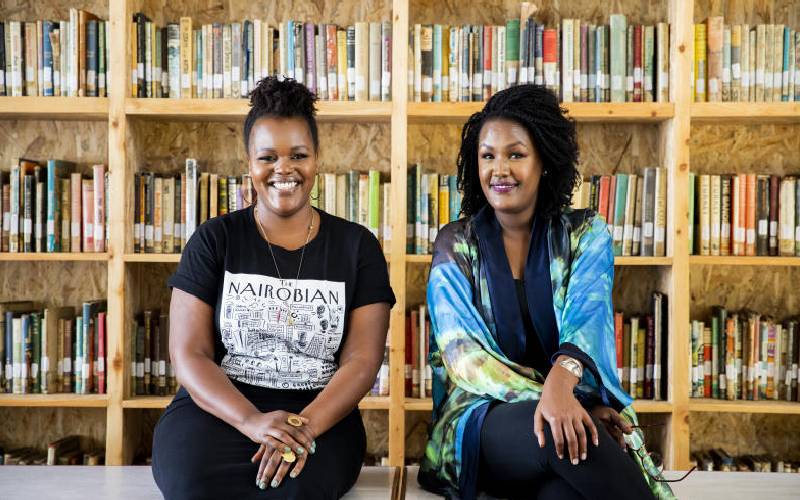 Kenyan Angela Wachuka has been named as one of the judges for this year's AKO Caine Prize for African Writing.
Wachuka is a Founder and Managing Trustee at Book Bunk. She is also a former executive director of Kwani Trust. In the announcement, Book Bunk is described as "a firm driving the restoration of some of Nairobi's most iconic public libraries."
In a previous interview with The Standard, Wachuka said the success of their project would be seen in "thriving public libraries and other public spaces across Nairobi that are maintained well and that continue to serve different generations of people for all their needs.?
Other judges for this year's prize are Okey Ndibe (Chair of Judges), a Nigerian author and award winning journalist, Elisa Diallo (French-Guinean), a literary scholar and author, Letlhogonolo Mokgoroane (South African) co-founder and co-host of The Cheeky Natives - a literary platform, and Asiko Okelarin, a London based Nigerian visual artist.
The awards orgtanisers said the judges panel will select a shortlist of five authors from 349 entries from 27 countries. The winner will be announced on July 18th.
Last year's shortlist had Kenyan Troy Onyango (pictured), alongside Doreen Baingana (Uganda), Rémy Ngamije (Rwanda and Namibia), Iryn Tushabe (Uganda) and eventual winner Meron Hadero (Ethiopia).
Hadero won for her short story titled 'The Street Sweep'.
The AKO Caine Prize for African Writing is a literature prize awarded to an African writer of a short story published in English. It was launched in 2000.
Previous winners from Kenya are Binyavanga Wainaina (2002), Yvonne Owuor (2003), Okwiri Oduor (2014) and Makena Onjerika (2018).