Sports tourism growth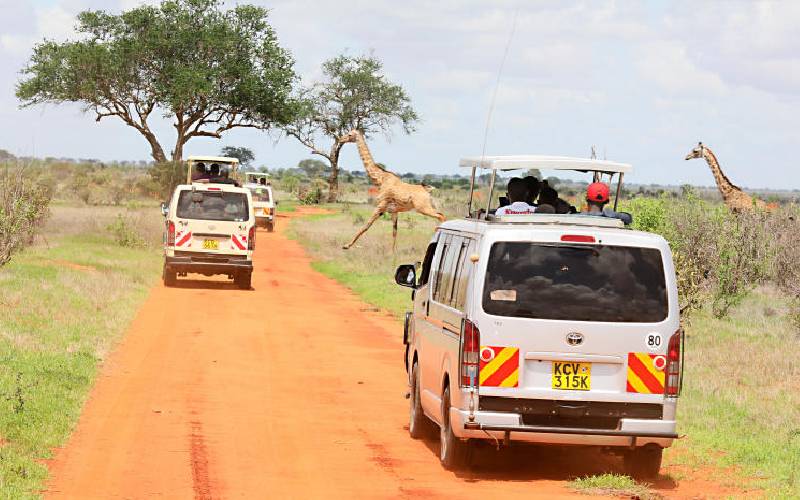 Sports tourism like many other sectors took a hit as the pandemic ravaged the world.
But as the global economy eases towards recovery, sports enthusiasts are optimistic of better tidings.
The end of December saw the holding of a highly successful 2021 Mombasa Open International Tong II Moo Do tournament at the Aga Khan Academy, Mombasa.
Kenya Tong II Modo Federation President, Clarence Mwakio some 200 athletes, local and international in sampling key tourist attractions in Mombasa and the nearby Tsavo East National Park.
"We deemed it fit to use the opportunity that fits in well with our endeavours to promote destination Kenya as a sports tourism nation and ensured that participating teams visit key attractions here," Mwakio said.
Participants from South Korea, Philippines, Turkey, Thailand, Cote De Ivoire, Angola, Zimbabwe, USA, Gambia, Benin and Democratic Republic of Congo took time to marvel at the Port city's major attractions.
There were also participants from Paraguay, Ethiopia, Nigeria , Malaysia, Iran, Cambodia, Germany, Burkina Faso, Brazil, Nepal and Congo Brazaville, among others.
"All the participating teams stayed at some of our star rated hotels and had time for Mombasa City tours including visiting the historic Fort Jesus Museum and Old Town. A visit to Tsavo East National Park culminated in the athletes tour during the Mombasa championships," Mwakio said.
The road safari trip from Mombasa city took about two hours drive with the visitors travelling in a convoy of 70 Safari mini vans and Land cruisers that ended the park via the Bachuma Gate along the Mombasa-Nairobi highway.
"It was a hearty game drive that took us to the centre of attraction in one of Worlds' largest nature conservation area," Bozo Jenje, a media consultant and part of the officials who organised the Mombasa championships said.
"Sport and travel industries go hand-in-hand. Whether it is fans attending a match or an event, or if it is teams and officials travelling to fixtures or competitions, sports tourism is now a major niche in the travel industry," Mwakio said.
The United Nations World Tourism Organization describes sports tourism as "one of the fastest growing sectors" in the travel industry.
Tong-IL Moo-Do is a comprehensive unified martial art discipline from South Korea. Kenya Tong-Il Moo-Do Federation is affiliated to the World Tong-IL Moo-Do Federation. The martial art was founded in 1979 by Grandmaster Dr Joon Ho Seuk.