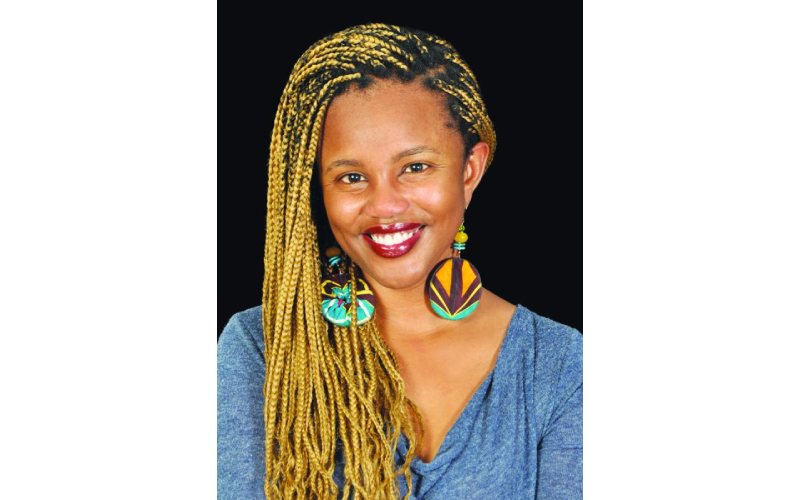 Film producer Toni Kamau used to be a terrible cook. Her curiosity was probably the problem. While cooking, she would eye the spices in the kitchen, the 'what ifs' swirling in her mind, and she would experiment and mix in all the spices. She was notorious in her family for terrible culinary results.
But apart from being curious, she also loved and still loves, a challenge. That means that the formerly bad cook never quit doing it and today, can make a mean cuisine.
"Now I'm a really an amazing cook and I think more people need to know that!" she says, laughing heartily.
Her curiosity and love for challenges have been the ingredients for her success today, with a dash of quirkiness. When she founded her production company in 2016, she named it, 'We Are Not the Machine'. She says she can't really remember exactly why she named it that, but it was definitely inspired by the name of the popular American rock band, Rage Against the Machine.
"I just thought it was a cool name! I was like, 'They are raging against the machine, which is so cool.' I thought everyone would remember that name, so I said, 'We are not the machine!' It was random. I didn't have a focus group or anything," she says with a laugh.
Read More
Being a producer, especially in a fledgling film industry like Kenya's is such a tough undertaking that she recommends having a therapist if one is a producer. But if anyone is up to the challenge, it is Toni.
"I'm always asking questions. I'm very curious, very competitive and I am a go-getter," she says. She brings that energy to storytelling, which she talks about with a fervency that leaves no room for doubt as to how much she loves it.
"I love stories. I love documentaries, I love reading, I love television. My tastes are not as sophisticated with music," she says, laughing, although she loves musicals and intends to make one in the future.
"I listen to the same song over and over again. I always find myself trying to interpret the lyrics but I just love stories! I think it is something really special. I think it's what makes us human. It preserves the collective experience of civilisation. It's a way of sharing culture, creating shared beliefs - I absolutely love stories."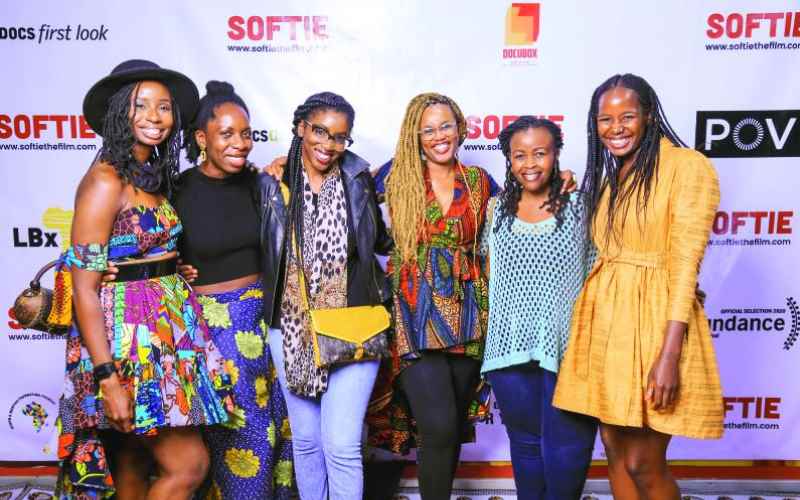 When she was a child, her mother would be away for even two years, having to do her phD abroad, but when she came back, the many good stories she would come with from Disney would more than make up for the absence.
"It's why I do film now. Every time she would bring like four Disney cartoons - I remember we watched Cinderella, sing-along songs, Lion King. My favourite memories of childhood were when my mum came back home and something that kept reminding me about her was Disney cartoons," says Toni.
"These stories about people going through tough circumstances but persevering in the end. I think that's why I love stories because it reminds me of my mum since she passed away when my sister and I were teenagers."
As soon as she was done with film school, she dived into the film industry with both feet. Her job was as a series producer for a talk show called Hatua hosted by Jimmy Gathu and aired around 2006 on Kenyan TV.
"It was so much fun. We were a very young crew. It was a show that was mostly filmed by students at a school called Mohammed Amin Foundation. That was exciting. I got to work on that as producer and director at some point," she says.
She then worked as a freelance consultant for Gina Din, doing corporate video documentaries. After that, she started the company, Onscreen Productions with her former schoolmates, Sonia Maingi and Christine Kinyanjui.
They mostly did TV shows for other companies like BBC and TV Africa, commercials, corporate videos, and more.
This year has especially been good to her career-wise. She produced the critically acclaimed documentary film, Softie, alongside Sam Soko the director and fellow producer of the film.
The film won a special jury prize for editing at Sundance when it premiered internationally at the 2020 Sundance Film Festival. It also won best Documentary at the Durban International Film Festival (DIFF) 2020. That qualified it for consideration to be shortlisted in the documentary category for next year's Oscar awards.
This is also the year she became the youngest female African documentary producer to be invited as a member of the Academy for Motion Pictures Arts and Sciences - Documentary Branch, class of 2020.
She also got into the International Academy of Digital Arts and Sciences, which is the Webby Awards, and got into a creative producers' lab called Creative Producers Indaba.
Seeing people of colour succeed in the film industry helped her know it was possible for her to get here.
"I remember attending a film lab by this filmmaker called Roger Ross Williams. He was talking about his film, and he was black!" She emphasises the 'black' almost as if it is still shocking.
"African American. I was like, 'Someone who looks like me can actually do this!' Before that, a lot of the people I was meeting in service production were white people. It's white people who could raise money, it was white people doing everything. That made me understand that I, as a person of colour, was capable of going on this journey. Seeing people like Wanuri was also inspiring. Seeing different people going on their journeys made me realise it was possible," she says.
But she says getting here has been on a steep learning curve.
"Because the kind of work I am doing now is very different from what I was doing at Onscreen. Like right now I am the producer of two feature documentaries that are in major international festivals - Softie and I Am Samuel. Getting those made is a huge team effort.
"As producer your job has a lot of pressure - it is to fundraise the money to do the film, it is to manage the team, it is to be a creative sounding board for the director- so it's a lot of pressure emotionally. We were lucky that we had Docubox founded by Judie Kibinge to give us initial guidance at the beginning in 2013 when we started this journey of producing these features, but honestly this kind of independent documentary storytelling field that I am in is very young in Kenya."
Other than Softie, other Kenyan independent documentary films include I Am Samuel, The Letter, (which was selected as Kenya's foreign language entry), New Moon, among others. Kamau explains that few people do independent documentary films that are going to major festivals where they have to fundraise from scratch.
Kenya is still a market where most people do service production, which means that production companies help international crews come here to Kenya and film.
"Outside of that it is also a commissioning market, where a broadcaster will say, 'I want to have a crime TV show' and then you'll pitch. You might win the pitch but then a lot of the decisions - on editorial, on release, are made by the broadcaster. So in this independent field, you are doing the entire chain. You are doing the fundraising, managing the crew, doing the story, doing the release, negotiating with the people, the festivals - so what we are doing is something new. For me that was the biggest challenge. Just entering into this new field- it is exciting, there are other people who are in it as well but it is a new field but it was such a steep learning curve," she says.
The film industry, however, has begun the long trudge to where it should be.
"I would say that it is starting to become a content production industry, which I think is important because being a service industry where you are organising permits for foreign crews ultimately doesn't grow industries," she says.
"We need to be creating and consuming local content. We need to be exporting different aspects of Kenyan culture. That is how America became culturally dominant because we consume their content all the time."
Now that the film qualified for consideration for the Oscars in the Best Documentary category, the team is campaigning to have the film shortlisted for the awards.
"We are underdogs so it is an uphill task. There are very few African documentaries that qualify for consideration. The next stage is for people to vote for our documentary for the shortlist. So that's what we're currently campaigning for, trying to organise talks and screenings with voters across the world in the Academy. We are speaking to different personalities to hold screenings," says Kamau.
Meanwhile, she implores Kenyans to watch more local content in general.
"We need to tell our own stories and consume them. You cannot grow without local audiences.Nigeria and South Africa are leading industries across the continent because locals watch their own films. But beyond that, consuming more of our own art is a preservation of our culture."