Making homeschooling work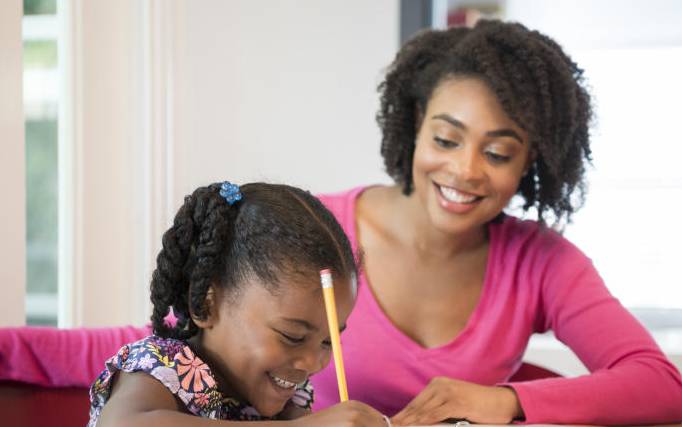 Homeschooling is a great chance to influence and nurture your child's growth on a personal level. It's an opportunity that provides a flexible environment where children can learn in the comfort of their homes. And now with all schools shut down and children stuck at home, most parents are resorting to homeschooling.
Evelyn Kasina, a Family IT consultant and founder of Eveminet Communication Solutions, is helping parents set up schedules for homeschooling and also keep their children safe and help them handle their downtime. She tells us how to go about it.
The basics
The basics vary with the objectives the parents have for their children and also the accessibility of skills and courses. Some of the basics are: Internet, e-mail, appropriate gadgets, digital literacy, learning tools and props to facilitate learning, learning space and a community of similar learners (this is important to maintain the social aspect).
It is important to identify an examination centre that one can register their children at and have the exam calendar. The exams are mainly for parents who plan on taking up homeschooling fully for their children. Most of the other activities plugin as one moves along and interacts with different people.
Parents forced to homeschool
During this quarantine period, we have to be the facilitators to the learning process. Even post-coronavirus, I believe the conversation in the broader education sector will change and more people will go digital.
Parents need to learn the art of patience and a lot of planning. Work with a schedule – if one wings it, they will have random and unstructured learning. Additionally, one needs to be in collaboration with schools to understand things like the goals the child is meant to achieve so that as they deliver the classes at home, there is an end in mind.
We need the internet to do a lot of research on Edu Tech tools and platforms. Children require digital literacy and online safety skills, which we offer at Eveminet through our Whiz Kids Africa Programme. Parents can go online and get creative videos that can encourage arts and crafts. You can check out tools like what Aga Khan Academy has.
Pros and cons during this period
One of the things that is becoming clear is that parents are more involved in their children's education process. We bond more with them and have deliberate conversations. It is amazing how parents understand their children's learning styles when setting up content and thinking of delivery modes. Children are also seeing their parents more, which never hurts, right?
There, however, are challenges as well. Maintaining the concentration-time of children is really hard, that is why it calls for a lot of patience from parents. For some parents, accessing the resources might hinder proper or timely learning and also the home setup has a lot of distractions, like the couches, TV and games.
Again, parents also need to work, so there will be competing for time and concentration. It takes a lot of discipline to achieve homeschooling. If the parents are not deliberate on outdoor or people-centric activities, children may grow very lonely and their social development could be delayed.
Get a tutor
Homeschooling demands one to be hands-on in order to identify gaps within the learning process as parents who have other competing activities can fail to see the gaps.
The good thing is a parent can be a supervisor and get tutors either online or physically. You don't have to literally teach your child alone, but with the coronavirus pandemic, it would be advisable to get tutors online.