Live smart: Tips to keep in mind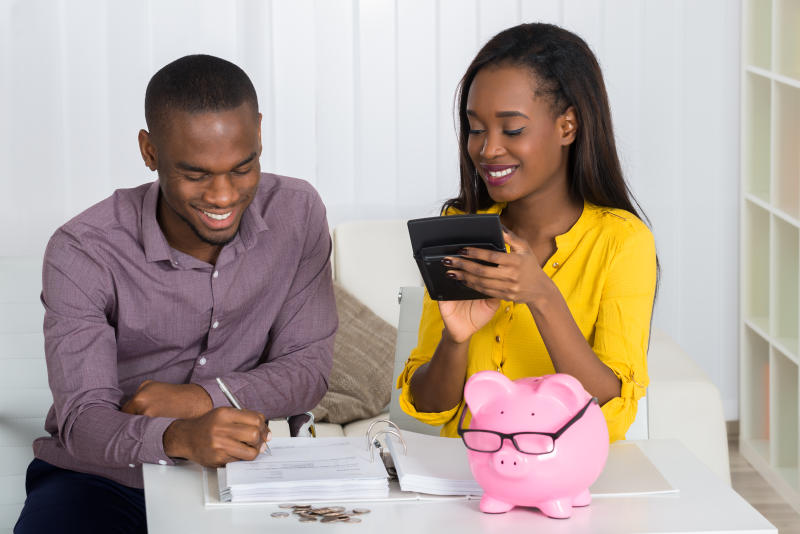 Different people have different approaches to how they manage and invest their money. Today we look at financial advice from five experts.
Create an emergency fund
This will ensure that you do not have budget interruptions, because you will not be blind-sided by unforeseen expenses or an a reduction in income.
A good safety net would be enough money to cover your current expenses for at least three months, but ideally, it should be six months.
People with contingency plans are not usually affected by sudden rises in costs or loss of job and businesses. This fund gives them enough time to fix the damage and get back on their feet.
-Wahome Ngari, CEO of Personal Finance Academy
Is your debt good?
The only way to tell if your debt is good is if you can comfortably make the regular repayments from your investment returns. If returns from the investment are not sufficient to cater for repayments when they fall due, then your debt is just a liability like your house rent.
Before getting into debt, one should have done enough research on the target investment and rates in the market to ensure you get the best rates, and have a clear investment plan that is well executed to generate returns.
As long as the return on what you are deploying the debt to is significantly higher than that cost of debt, then you take as much of the debt as you can.
-Edwin Dande, managing partner and CEO, Cytonn Investments
Have a clear goal
If you want to create wealth you must have a clear goal in mind, which will affect the investment choices you make. Most of us have never really decided what we want. We have a vague idea of what we may at some point be lucky to have if all the stars align.
It could be as simple as "I would like to live comfortably in my own home." With a simple goal like that you can now make daily, weekly, monthly and yearly investments that will get you to live comfortably in your own home.
In almost 10 years at Centonomy, I have seen the best results from purposeful people with clear goals.
-Waceke Nduati Omanga, Founder Centonomy Limited
Don't live on debt
Many people hide their payslips from their non-working spouses, which is a recipe for disaster. Show your spouse what you earn to avoid domestic problems, failure to which can mean spending more money as you try to resolve problems between you.
The fact that one person is earning and the other is not should not be a source of disrespect and disintegration. Being open about your earnings also means being honest if you cannot afford some of the family's wants (not needs). Do not take debt to cover unnecessary costs.
Living on debt means that you are treading on water, and this means that you will eventually sink and drown. Spend wisely and spend less than you earn. Avoid living large.
-Dr Paul Kibicho, financial expert
Do what makes you money
The worst business advice I ever received was 'do what you love' at my New York University graduation commencement. I have since learned to 'do what makes you money'. I know – it's not exactly the stuff that makes for a good Instagram post. And on one level, this approach goes against everything our culture tells us we should do with our careers. But there's something to be said for financial stability. To a greater extent than most of us want to admit, you're only as principled and independent-minded as your bank account allows you to be. 'Do what you love' is probably much better advice for someone who's born rich or holds a tenured academic position than it is for the rest of us in the 99 percentile.
And are we really so sure that the best thing to do with passion is attempting to monetise it, anyway? Why assume it's easier to turn passion into money than it is to turn money into passion? Why not side hustle for love, and enjoy your career to make money?
- Christopher Madison, CEO at Dentsu Aegis Network