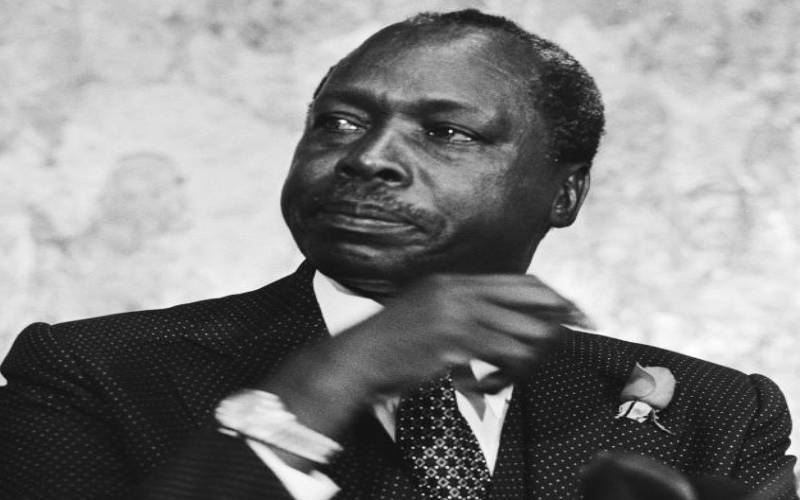 While Mzee Moi could be stern, he had his humorous moments, sometimes smack in the middle of a speech. We have compiled a few quotes that were truly memorable.
"The best cure, if people can abstain for two years and make such sacrifices, we will be able to eliminate and reduce drastically this pandemic(Aids). I am shy, as your President to be spending millions of shillings to import things that are being used to prevent."
He was addressing invited guests on plans to import 300 million condoms to try and curb Aids epidemic in 2001.
Leaders need to grow a spine…
Read More
"Leadership requires tolerance. It is not about taking it easy. Sometimes, you'll be abused. How many times, have I been abused?"
You need to read between the lines...
"I love you, I can jump over fire and the cliff for you… I will see you on Saturday if it does not rain."
(Moi was reading a love letter from a girl to a boy and questioned the sincerity of the lady's love who will only see the man when it's sunny yet claimed to brave fire for him)
Work hard little ones…Moi was speaking at the Moi High School–Kabarak prize- giving ceremony
"Do not allow those driven by greed to entice you to do things which will eventually bring your education to zero. I assure you there is glory in hard work and every hard work is always rewarded."
"When you educate a boy, you educate an individual, but when you educate a girl, then you are educating a family."
Moi wondered who the highly educated men would marry if the girls were forced to stay in the village without an education. He was urging parents to take their daughters to school.
"Kaeni vivyo hivyo."
This quote was used by Mzee Moi at the end of his speeches asking Kenyans to remain calm and loyal to the Kanu regime.
"Na hio yote ni maendeleo... tingiza kidole."/...and that's all progress ... swing your finger)
Moi would use this off-cut remarks whenever he launched various development projects across the country.
"Kama yuko mtu ametukana mimi namsamehe. Na kama yuko mtu ambaye nimesema kitu chochote ambayo imeumiza roho yake unisamehe." /If there is anyone who insulted me, I forgive him. If I said something that hurt you, forgive me).
Moi said this in his last National day speech in 2002.
Life isn't always fair…
"Every living creature shares sunshine, but we don't share homes."