Dads and puberty talk: How about a 'men buying pads' month?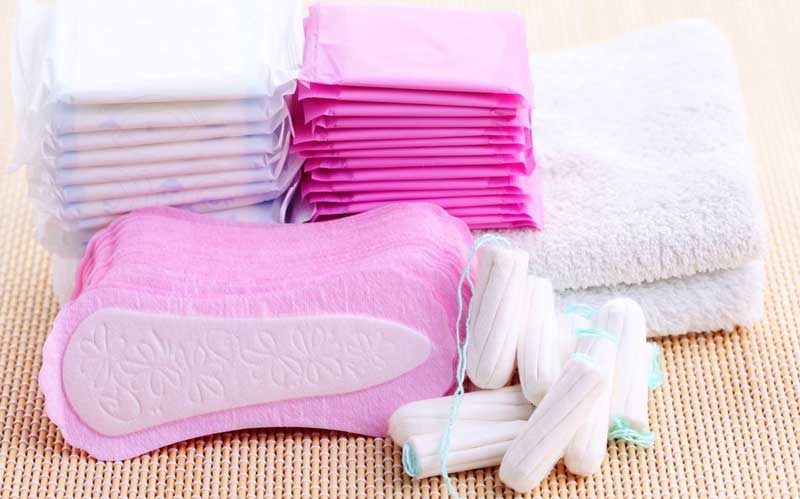 I did not see "it" coming. Still, I knew that, pretty soon, "it" would come. But when "it" finally happened, I was lost for words.
"It" refers to many a parent's fears. "It" signals the start of a new phase in a child's life. Almost all mums are used to "it", with its accompanying pains, but it can be a confusing time for dads and daughters.
"Youre daughter's growing up," my wife announced a couple of months ago. "Fast. Very fast."
"Your daughter just had her first period."
"Pe ... what?"
Aha. "It" refers to our daughter starting her first monthly periods ... and Joe Soap starting his monthly periods of worry.
See, from where I'm standing, this means that we're stepping into an unknown territory. Well, unknown to me. I'm glad my wife's around to guide our daughter through this phase.
Me? I don't know how single fathers do this. Brothers, I tip my fedora to y'all.
Line drawn in the sand
Many husbands are uncomfortable talking about menstruation with wives. We have never had a sanitary towel "conversation" with my wife. It's one of those issues we are silent about. I think that it is just a default setting.
It's like there's a line that's drawn in the sand about matters we can talk about, and others that we can only silently acknowledge.
For the longest time, I found it hard to buy pads for my wife. If we were doing shopping with her and she dropped pads in the shopping carts, I would not feel awkward. The same cannot be said when I'm doing shopping alone. I give that aisle a wide berth.
I'm our daughter's sounding board. She tells me every single thing that happened in school.
I thought I was pretty open with my daughter.
The fact that our daughter did not tell me about this huge issue, but instead chose to confide in her mother, tells me that she has drawn a line in the sand. This line decides how far she can go with me.
This lines decides what she can share with me. And, from the look of things, matters of sex, sexuality and menstrual health are a no-no with dad. Which is, to say the least, sad.
Don't get it twisted. I'm not jealous or disappointed because our daughter did not share with me this issue. I'm glad she came to us.
Blurring the line in the sand
Last month, while I was shopping with our daughter, I tried to blur this line in the sand.
"I'll be giving you a monthly allowance," I broke the ice as I browsed in the furniture section.
She had been going on about how she wanted to start saving money.
"You'll use the allowance to buy bites when you go on musical festival trips. Plus, mom told me that you are ...," I hemmed and hawed. "She told me you're growing up.
The allowance will help you to buy items that a girl needs ... especially if you feel like you don't want to come to us or we're not around to buy you ... ah ... the things you may need."
"However, I want you to be coming to us with every issue. Don't ever be afraid to confide in us."
We want our daughter to do onto others what she would love to be done unto her.
We never pass the chance to help the less fortunate. We don't lecture her about charity; we live it. Which is why I told her that if any of her girlfriends does not have money to buy pads, she can use her allowance to do an act of kindness.
Psst. To further blur the lines, I propose that we have an MBP Month. That is, Men Buying Pads Month. I think this will take this conversation a notch higher.