Always do the right thing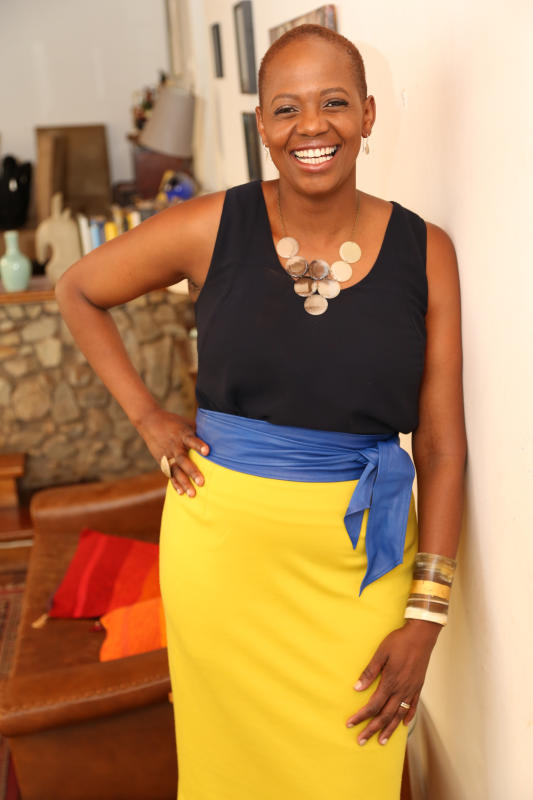 Wanjira Mathai, Chair of The Wangari Maathai Foundation
I'm an early riser. Sometimes I'll get up as early as 3am to do some work-related reading and send work emails. I have two children, both girls, aged six and nine. I enjoy getting them ready and dropping them to school. Every so often, I do something for myself, whether it's walking, Bikram yoga or playing golf, and then head to the office at 10am. By then everybody will have received my early-morning emails and there's a lot to review. We're still in the start-up phase of the foundation so there's a lot to do. We're reviewing programmes, content, and doing a lot of fundraising which means lots of reading and writing.
I'm obsessed with ending mediocre, predatory leadership across all sectors. I was struck by the 2016 East Africa Youth Survey Report by the East African Institute of the Aga Khan University. It revealed that about 80 per cent of Kenya's population is below 35 years. What disturbed me most was the findings on integrity: 50 per cent of those surveyed believe it doesn't matter how one makes money as long as one does not end up in jail, and 73 per cent said they are afraid to stand up for what is right for fear of retribution. When they were asked about who they admired, they mentioned my mother Wangari Maathai third. I was inspired by that. At the time, I was stepping out of the Green Belt Movement's chair position. I started thinking about how we can leverage the legacy of my mother to reflect back an alternative narrative to what these youth saw in society. The Wangari Maathai Foundation focuses on the "Power of One" to transform Kenya's future by nurturing a culture of integrity, purpose, and personal leadership among children and youth. We partner with schools across Kenya to incorporate lessons, and implement experiential youth programs, that build character, integrate social/emotional learning and nurture leadership qualities in today's children and youth.It's lots of fun seeing young people respond to the programmes. That's one of the biggest motivating factors, the fact that I'm part of a legacy and we're having fun doing it.
The challenges we're facing are the normal challenges new organisations and companies face. There is a lot to develop and resources needed but when you see traction, it makes it worthwhile. One of the exciting things we're doing this year is, during my mother's memorial, is we'll have our first annual golf charity event on October 4 and 5. It will be a great opportunity to bring together people who have sometimes felt not part of either the environmental movement or part of the legacy.
I love picking my children from school so I often check out of the office at about 3.30pm and head to school. When we get home we prepare dinner together, one of our favourite activities. We have the meal together between 6pm and 7pm, do home together, have playtime and put them to bed. At that time I'm usually also ready for bed. I sleep early and rise early.
Outside work, I love spending time with friends. I love traveling with my family and we've started a tradition with friends here in Kenya called 'know your country tour'. We do a two-week road tour to new places every year. We have explored some of the most beautiful places in this country. The last great place for me that we visited was Lake Baringo.
I love to read, and I've been reading a lot of articles and research on emotional intelligence at Six Seconds, an emotional intelligence network. I've also been reading work by Stanford University psychologist Carol Dweck around growth mindset. I'm part of a book club and we're currently reading the science fiction novel Who Fears Death by Nnedi Okorafor.
At the moment my husband and I are watching Our Planet on Netflix with our daughters. It has some of the most haunting and beautiful images of our planet.
The best career advice I've ever received is to try out something that I think is hard. So often when we are growing in our career, an offer may come up that we feel is difficult or we think there's someone who can do it better. I was advised to go ahead and try it when such instances occur. This has helped me embrace challenges and led me to great adventures. It's the best advice I'd also give. On top of that, do what is right. The issue of integrity is important to me. As people grow in leadership sometimes you're challenged and might want to take the easy route. Always do the right thing. And often when we talk about leadership, people think we're talking about political leadership. It's not only political leadership that needs intervention on integrity. We need intervention across the board. We're seeing all sorts of integrity issues in all sectors and these are Kenyans who were young one time and their integrity muscle was not triggered. At the foundation, we think the earlier we consciously teach these things, perhaps that will make the difference.
Roadmap to success
Success is something all of us crave. However, success often seems elusive to most people. While we are taught many things in the school system, how t