Taxi ride from hell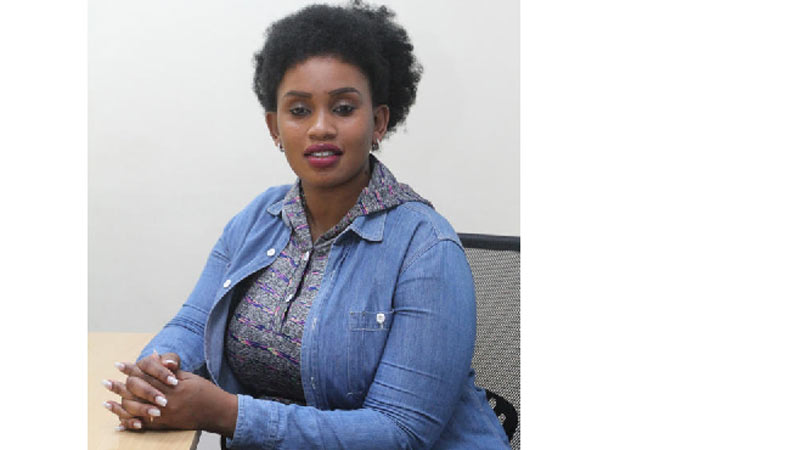 Sheila Mutheu is a woman terrified of climbing into a cab alone. She shares her horrifying experience in the hands of a druggie driver with Maria Nene
When Sheila decided to tap hail a cab using the App on her phone, it was for the convenience and safety that taxis offer.
"I had been standing at the matatu stage for a while and it was getting late. So rather than wait much longer, I figured I could get a cab ride home."
And 10 minutes later, a cab driver picked up her request and called her back for confirmation.
The cab arrived and the nightmare started.
"The first thing I noticed was that the registration number was different from the one on the App. Upon inquiry, the driver told me that he had got the car that week and the number hadn't been updated on the App, "she says.
She believed him, and entered the car.
"My nostrils were hit by a whiff of bhang. He even had a small bag of miraa. But I put it down to a previous customer and settled in. I was riding shotgun."
Relentless chatter
Before long, the driver turned to her and started asking a barrage of questions.
"'Are you a devil worshiper or a Christian?' he asked me, training his eyes on my face. And I remember feeling a chill run down my spine then. It then dawned on me that he could be on drugs. I told him that I was a Christian."
He then asked if she is Catholic or Protestant, and she said she is a Protestant.
"'Mi napendaga watu ka nyinyi, I like people like you', he said. By then, I was nervous so I decided to act busy to discourage chitchat. Since it was just 100 metres from the gate to my home court, I asked to be let out."
A request he ignored. He drove farther then braked and asked her to pay up Sh550. The App specified Sh170 because they had only covered a distance of about 280 metres. But not wanting to fight a man who appeared unbalanced, she gave him Sh1000 and waited for her balance.
"When I asked for the money, he glared at me and said that he was high on drugs and that I would have to wait till morning when he was better. When I protested, he punched me and started pushing me out of the car. He then changed tack. He closed the door and rolled up the windows and told me that if I didn't leave willingly, he would take me to a very bad place and do bad things to me. He looked very furious."
Luckily for Sheila, a watchman noticed the tussle and walked over to the car. And that is when the cab driver went berserk.
"He started screaming in Swahili that I had stolen from him. By then, it was past 10pm and the quiet neighbourhood was disturbed by the scuffle."
"Some of my neighbours came to confront him about the noise but he said that I had stolen from him. By then, I had exited the car and he was chasing me around it, shouting that he desired me sexually. He was also referring to me as Agnes."
"Someone called the police and my neighbours wrestled him down and by the time the police officers arrived, his hands were tied. When they attempted to frisk him, he started kicking them."
The following day, Sheila and a neighbour recorded a statement at the police station and while the cab owner tried to settle the matter out of court, it proceeded to a full hearing and villain was charged fined.
The cab company responded on social media after pressure over the incident saying that they would investigate and handle the matter but Sheila is still traumatised.
"I don't think I will ever hail a cab from that company again. And I wish all the ladies would be more vigilant when using any cabs," she says.